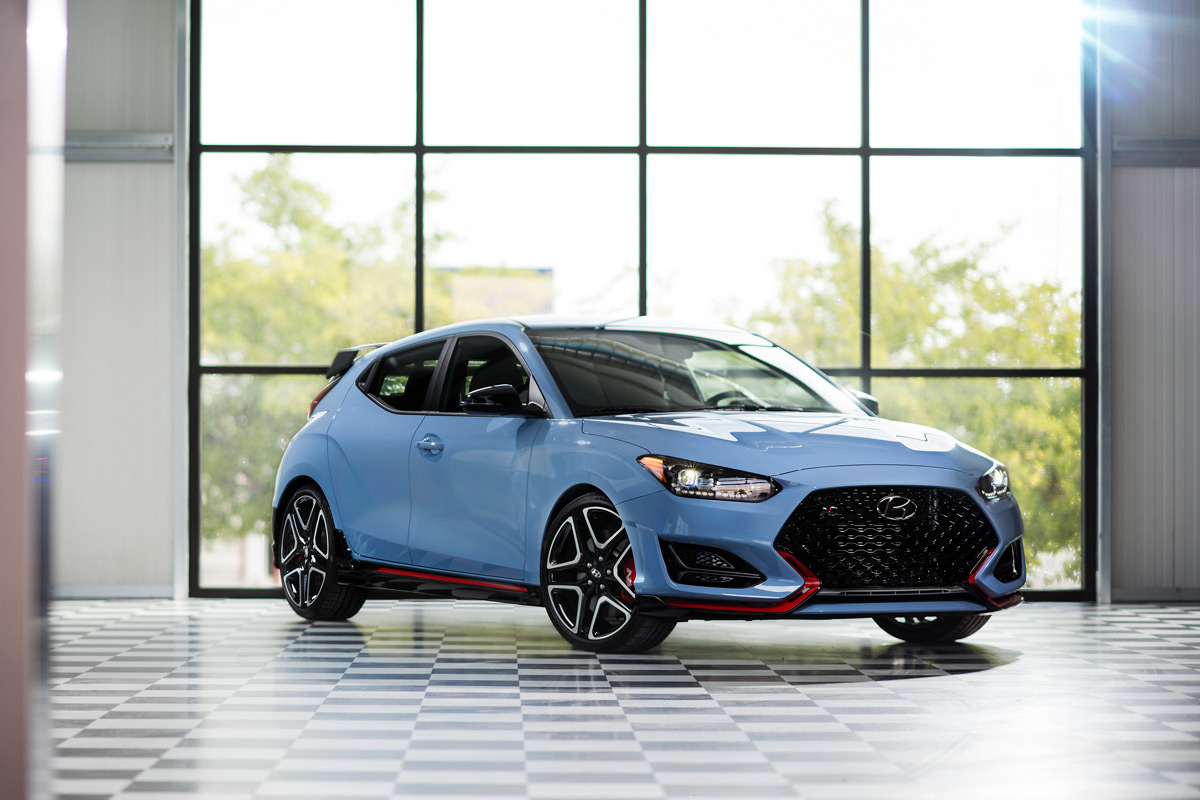 It's a sad day for driving enthusiasts everywhere, as the quirky Hyundai Veloster N has gotten the axe, with the Korean brand announcing today that the funky three-door hot hatchback will not be returning for 2023. As someone who nearly bought one of these last year, I'm shocked by this decision, as these cars are SO MUCH FUN to drive.
But let's face it, Americans are more interested in traditional sedans, crossovers and SUVs than hatchbacks and wagons. So maybe this doesn't come as that big of a surprise. Especially when Hyundai introduced the Elantra N and Kona N, two vehicles that offer similar performance but in a more "familiar" package.
When the non-N Veloster was discontinued last year, we could see the writing on the wall. But still, the Veloster pretty much introducing the N performance variant to U.S. buyers, so we didn't expect it to be given its walking papers. Cars like the Toyota GR Corolla and VW GTI show that there's still a market for hot hatches, even if they're becoming harder to find.
Tragic news for those of us who appreciate quirky, asymmetrically-doored cars, but I imagine sales of the Elantra N and Kona N will more than make up for the slow-selling Veloster N, which saw its sales numbers shrink significantly in 2021 and 2022.
Maybe it was due to the chip shortage, or maybe it was just people unable to get past the car's "unique" styling. Either way, lets pour one out for our fallen hot hatch.