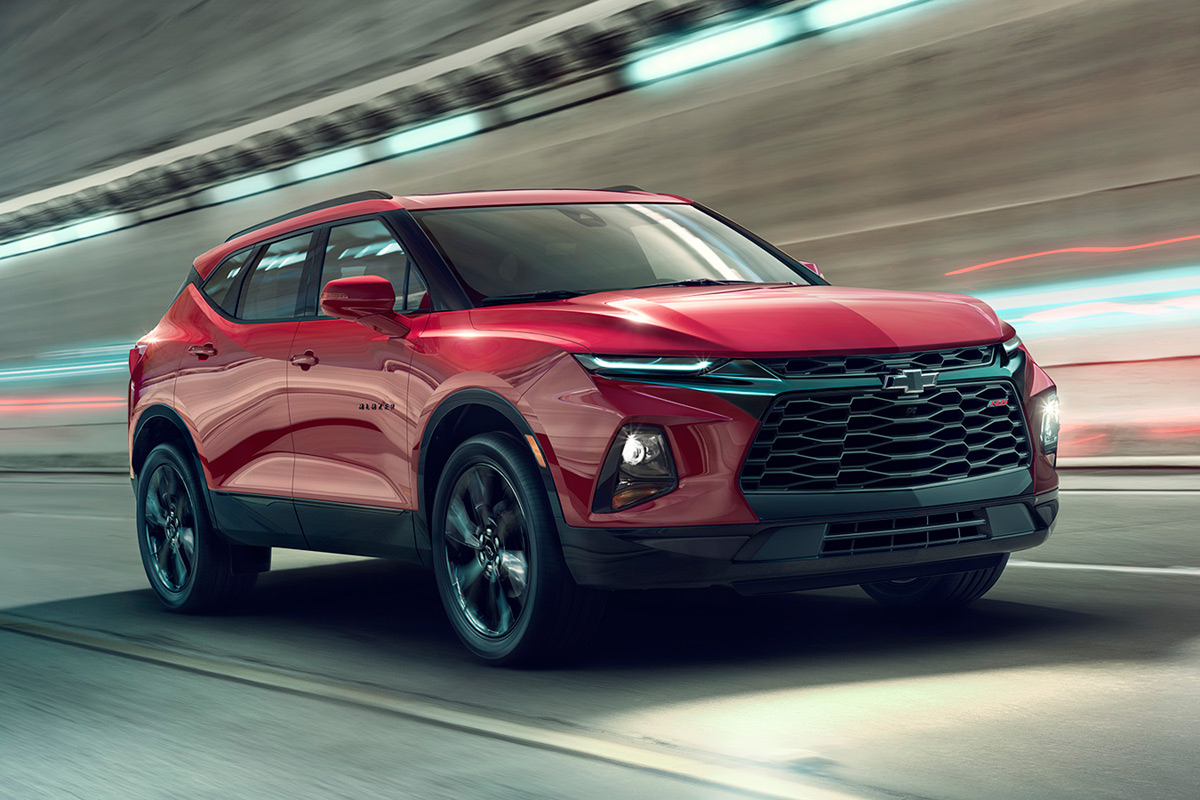 When I heard that Chevrolet was bringing back the Blazer, I got pretty excited, as my first new car out of college was a brand-new 1996 Chevrolet Blazer 2-door with the spare tire carrier. It was a fun little truck, and I often wondered if Chevy would ever resurrect the storied nameplate.
After nearly 15 years, Chevrolet is bringing back the beloved Blazer.. but sadly, it's no longer the body-on-frame SUV that we all know and love. Instead, we get this thing, another boring crossover that slots between the Equinox and Traverse, with a heavy dose of Camaro styling.
"The Blazer has attitude. It looks commanding on the road, while fulfilling the promise of versatility at the heart of every Chevy crossover and SUV," said John Cafaro, executive director, Global Chevrolet Design.
That's a big NOPE. Chevrolet had a real opportunity here to deliver a rugged, off-road truck to compete with the likes of the Jeep Wranger and upcoming Ford Bronco. Instead, we get yet a crossover that looks like it just escaped from the set of the new Transformers movie. FML.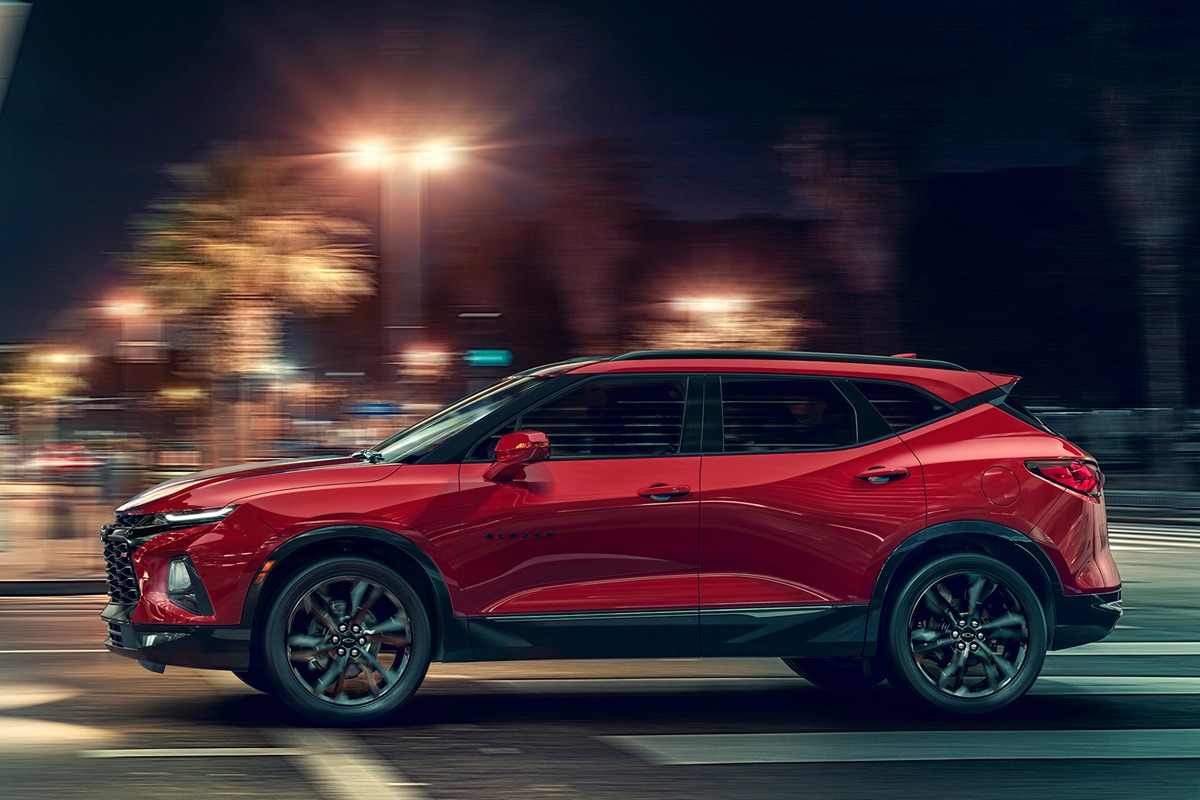 Now look, I'm not hating on the vehicle itself, as it actually fills a nice gap between the Equinox (which is rather small) and the Traverse (which is pretty big), and it looks nicely proportioned. But seriously, why did they have to go and call it a Blazer?!
The new Blazer is powered by a standard 2.5L I-4 engine rated at 193 hp and 188 lb-ft of torque. A 3.6L V-6 is also available, offering 305 hp and 269 lb-ft of torque. Both engines feature intelligent stop/start technology that seamlessly shuts off the engine when power is not needed, and both are paired with a nine-speed automatic transmission.
Traction Select is standard on all models, and it allows the driver to make real-time adjustments to the vehicle's driving mode to account for varying road conditions. On all-wheel drive models, it also allows the system to be completely disconnected from the rear axle, meaning drivers can opt to have their vehicle operate in FWD when AWD capability is not necessary.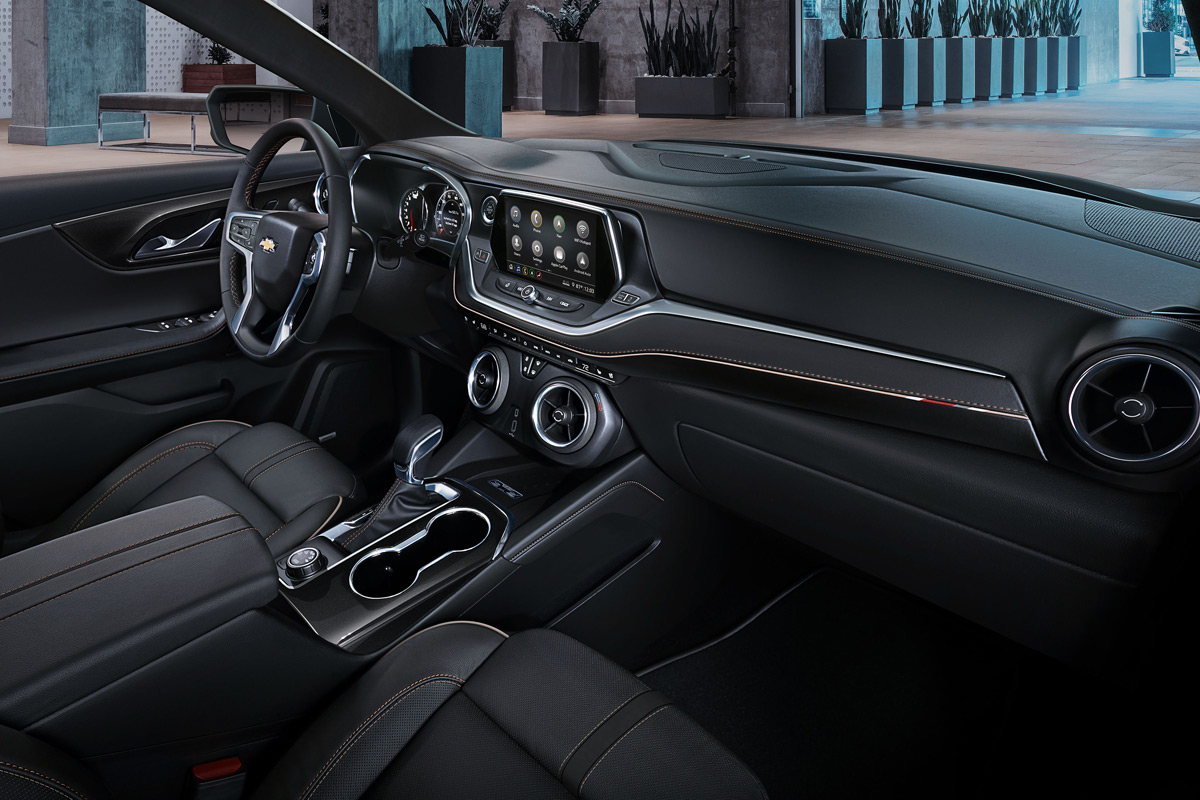 RS and Premier models offer a more sophisticated twin-clutch AWD technology that helps optimize traction for every condition. It provides excellent performance in wet, snowy and icy conditions, while also providing enhanced stability in dry weather.
The Chevrolet Blazer will arrive at dealerships in early 2019, with additional details and pricing to be announced closer to the start of production.
What do you think of the 2019 Chevrolet Blazer?