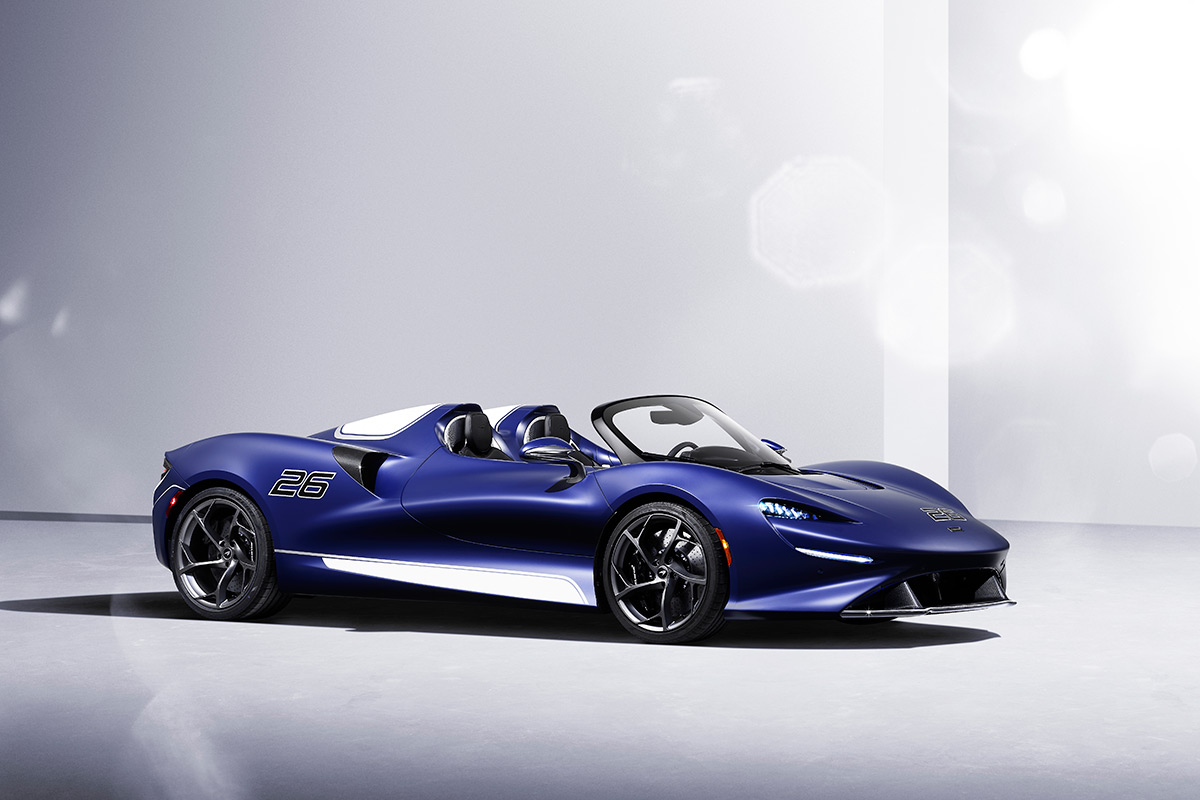 Back in 2019, the McLaren Elva was unveiled, a crazy $1.7 million supercar that had no roof or windshield, and promised to be the brand's "lightest road car ever." Of course, the obvious question was how would you keep bugs out of your mouth at speed, especially given that this car has a whopping 804-horsepower?
McLaren developed something called the Active Air Management System, which uses ducts and vents to divert airflow to create a low speed 'relative bubble of calm' around the passenger compartment. A clever solution to a question nobody ever asked for. But hey, it looked damn cool, and that's how you build buzz around a nearly $2 million car.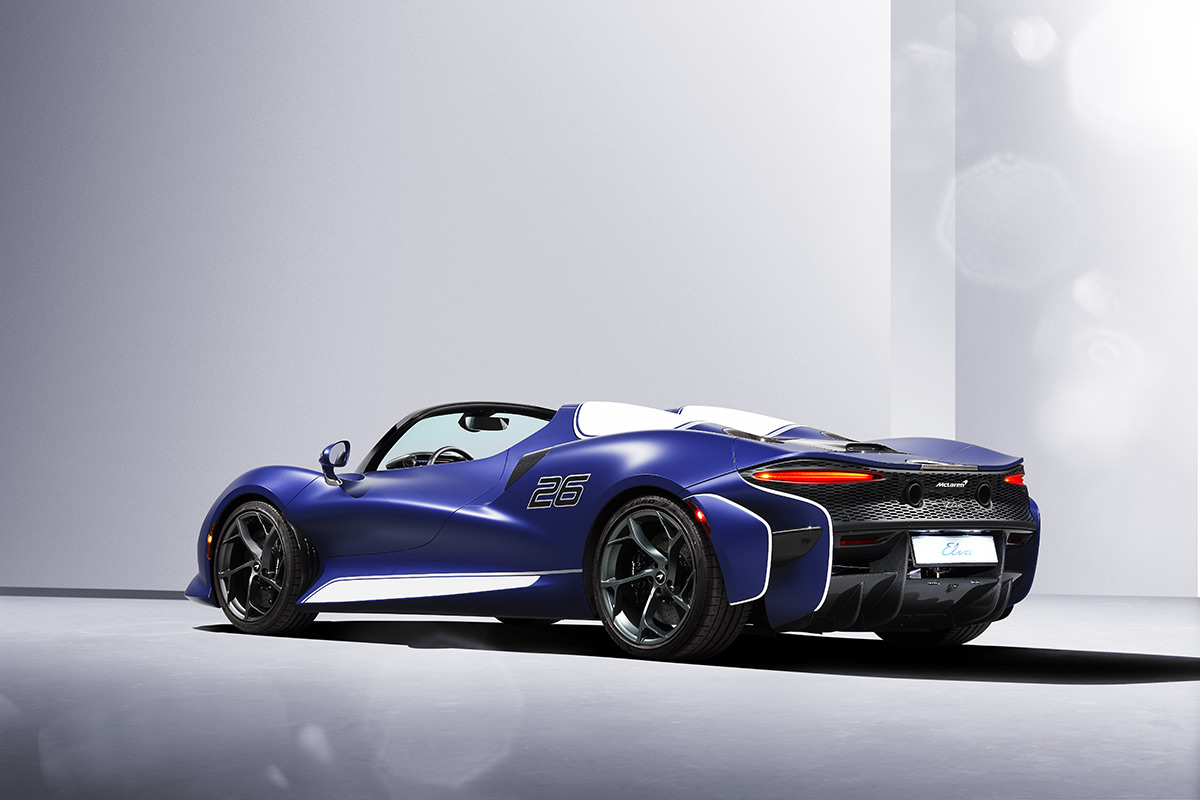 Now as you can see, the Elva pictured here does in fact have a windshield, so what gives? As it turns out, McLaren has no choice but to offer a windshield variant, as it's apparently illegal to sell a car without a windshield in some states in the U.S. Plus, they anticipate that some buyers in less restricted markets will also prefer the additional security of safety glass over the modest protection offered by an air bubble.
"Super-lightweight and extremely powerful, the Elva delivers the ultimate connection between a driver, the road and the elements. Created to celebrate the pure joy of driving, it's one of the most distinctive – and exclusive – cars we have made. Roofless and without windows, whether you opt for the screenless model with its sophisticated AAMS technology that provides an invisible barrier of air, or the windshield version with an additional level of enclosure, this is a roadster that rewards owners with the most exhilarating of open-air driving experiences, delivered as only a McLaren can." Mike Flewitt, Chief Executive Officer, McLaren Automotive.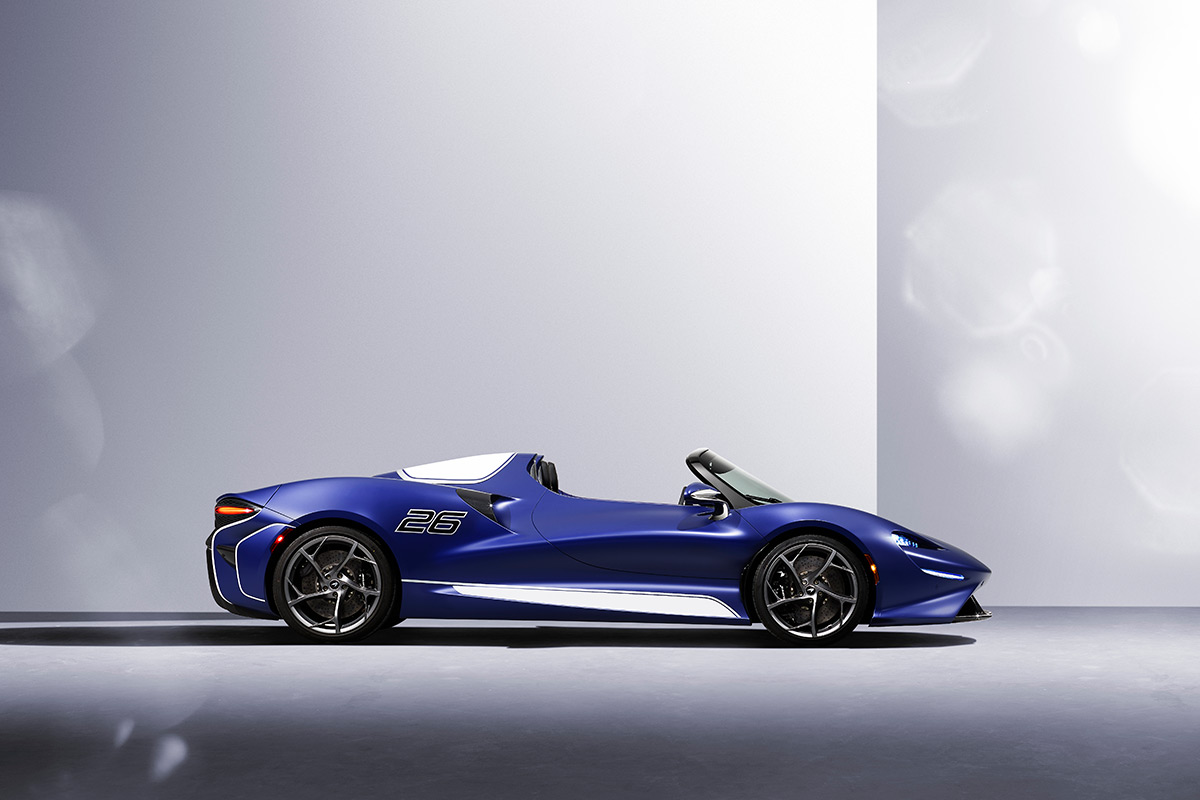 While adding a windshield does bring its looks closer in line to other McLarens in their lineup, the windshield Elva shares all of the ethos and performance of the original car: neither has a roof, side windows or rear screen, which when combined with a dry lightest weight of less than 2866 lbs and a mid-mounted, 804HP, twin-turbocharged 4.0-liter V8 engine, delivers the ultimate in driver exhilaration.
The screenless Elva is McLaren's lightest-ever road car and the indshield version is only 44lbs heavier, even with the inclusion of electronically synchronized rain-sensing wipers, washer jets and sun visors, as well as the heated glass windshield within a carbon fiber surround. The Active Air Management System is deleted as it has no role to play in the windshield car.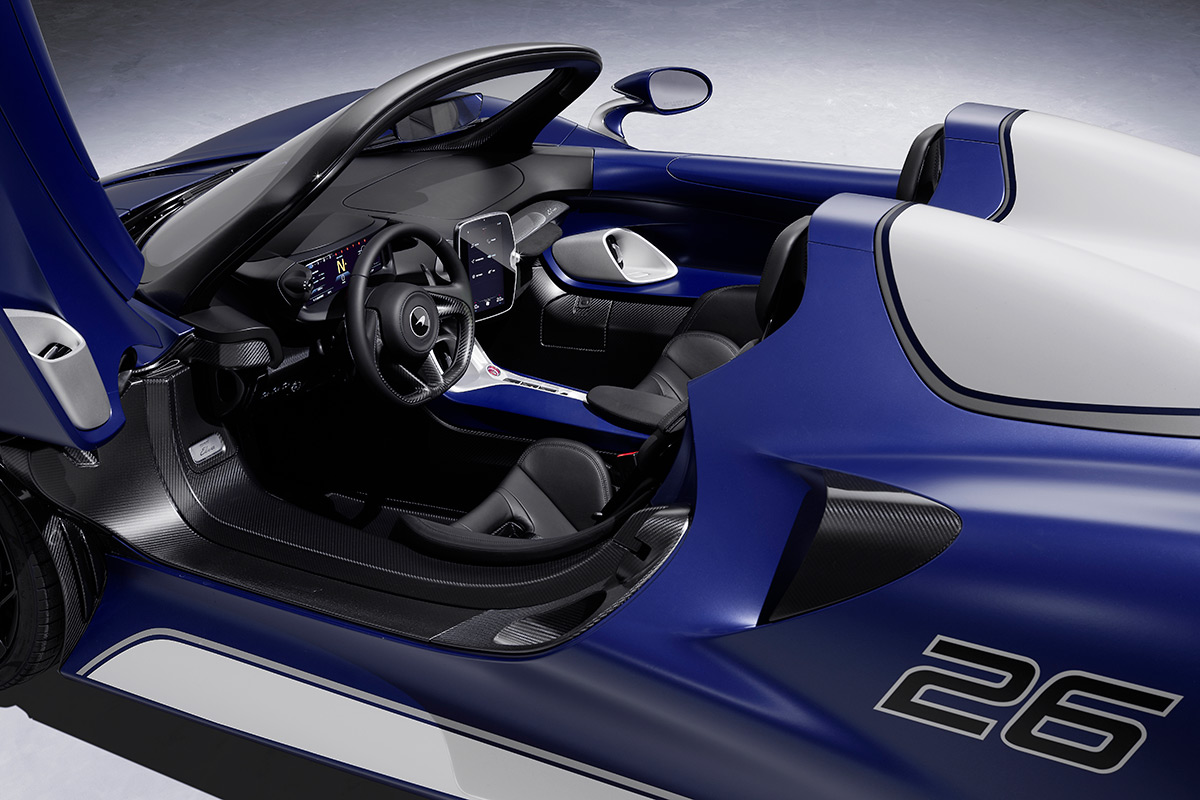 The acceleration of both versions is comparable with that of a McLaren Senna, the screenless model reaching 62mph from standstill in 2.8 seconds and covering 0 – 124mph in 6.8 seconds. Dynamic performance and vehicle stiffness also remain unchanged from the screenless car, as does the scintillating driving experience. The windshield affords greater protection from the elements but it does not in any way reduce the levels of excitement.
The Elva links McLaren's heritage to its present and future with a name and style that recalls the McLaren-Elva race cars of the 1960's. They were among the first sportscars designed and raced by Bruce McLaren and the company that he founded, and this new Elva was created to evoke the spirit of driving enjoyment symbolized by these cars.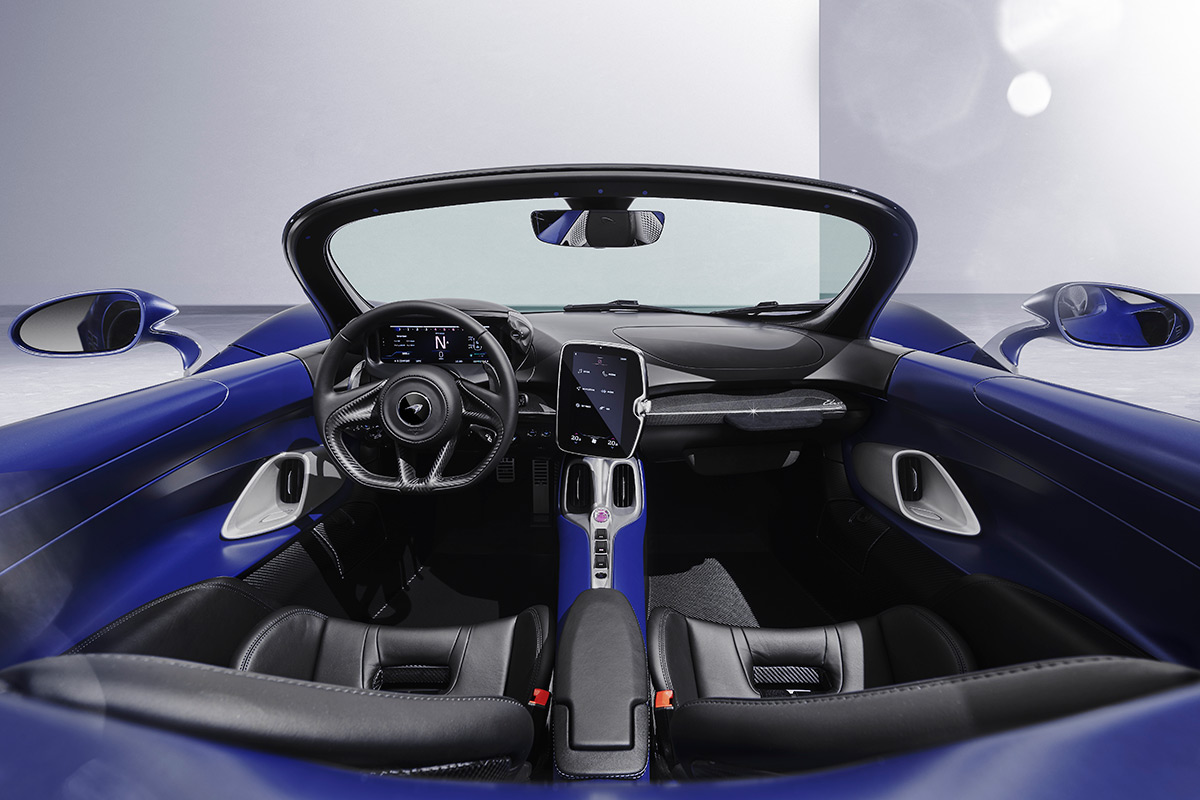 McLaren originally planned to produce up to 399 of the Elva with a base price of $1.7 million, but they've now dropped that number significantly, pledging to build no more than 149. Even that number seems a little ambitious, given the lofty price and limited usefulness of this car due to the lack of roof or windows. But the less cars they make, the more it'll be worth some day.
The first examples of the windshield Elva will be delivered to customers towards the end of this year, following personalization by McLaren Special Operations.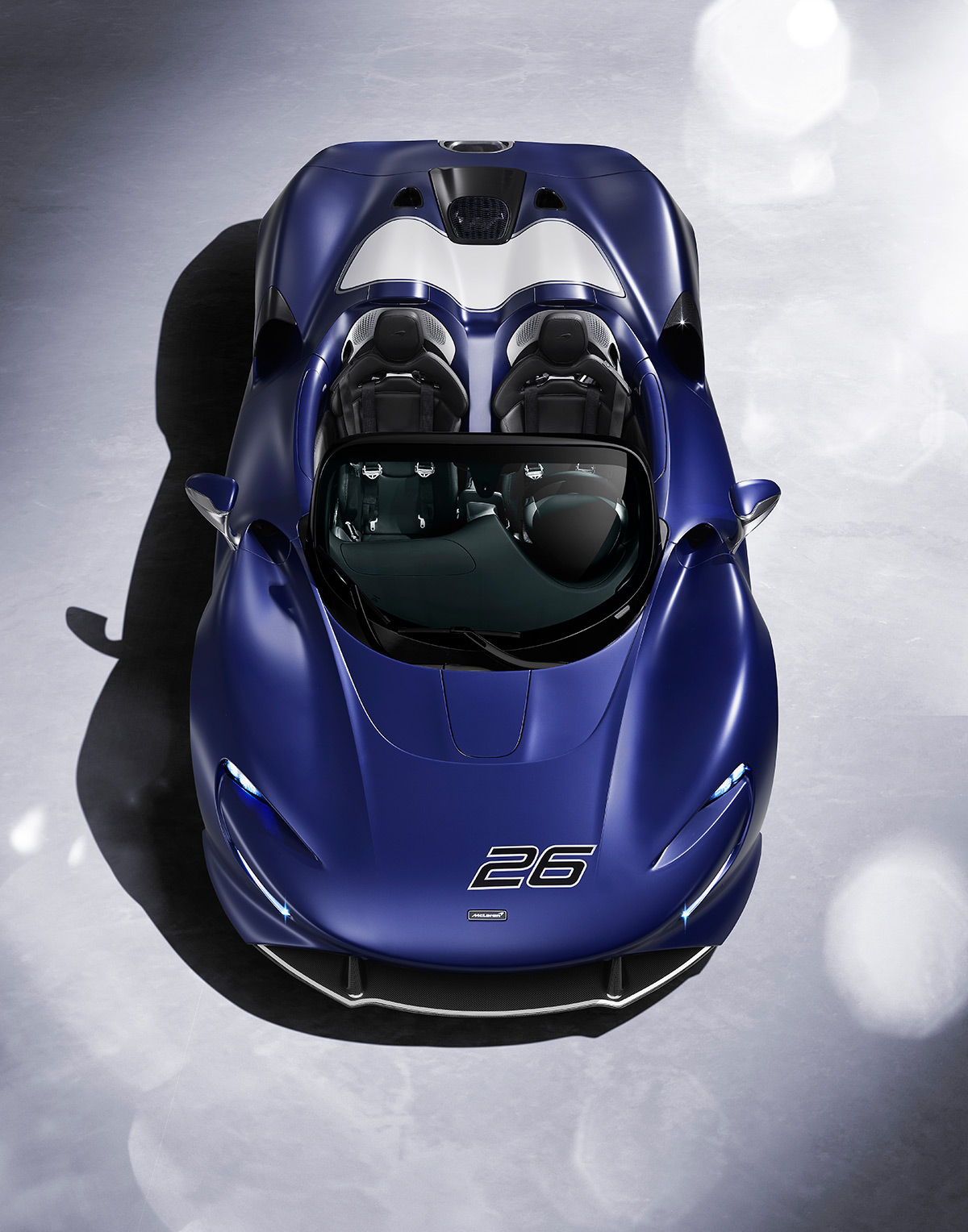 Would you prefer your McLaren Elva with or without a windshield?