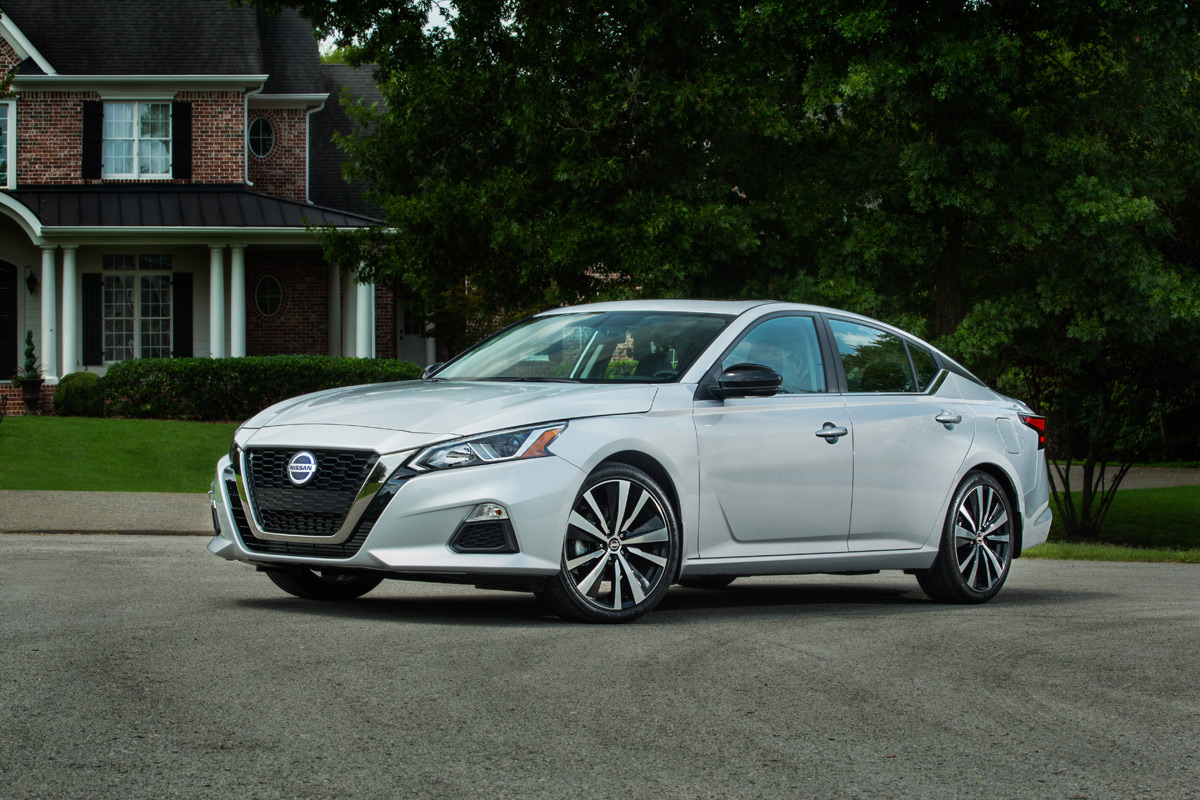 The 2019 Nissan Altima is fully redesigned, and the all-new model is available with all-wheel drive, a first-ever feature for the Altima. Upgrades to chassis and steering and a new engine are also big changes for the Altima. All of which make for a great car.
The all-new 2019 Altima carries on with the midsize car's reputation for good looks and smart packaging. Standard features are plentiful and trim options are well-considered for those folks looking for upgrades. Those looking for sport can look at the SR trim, which add a sport-tuned suspension, paddle shifters, a rear spoiler, and a few other upgrades, making for a sportier ride. Those wanting a premium experience can go to the Platinum trim with 19-inch wheels.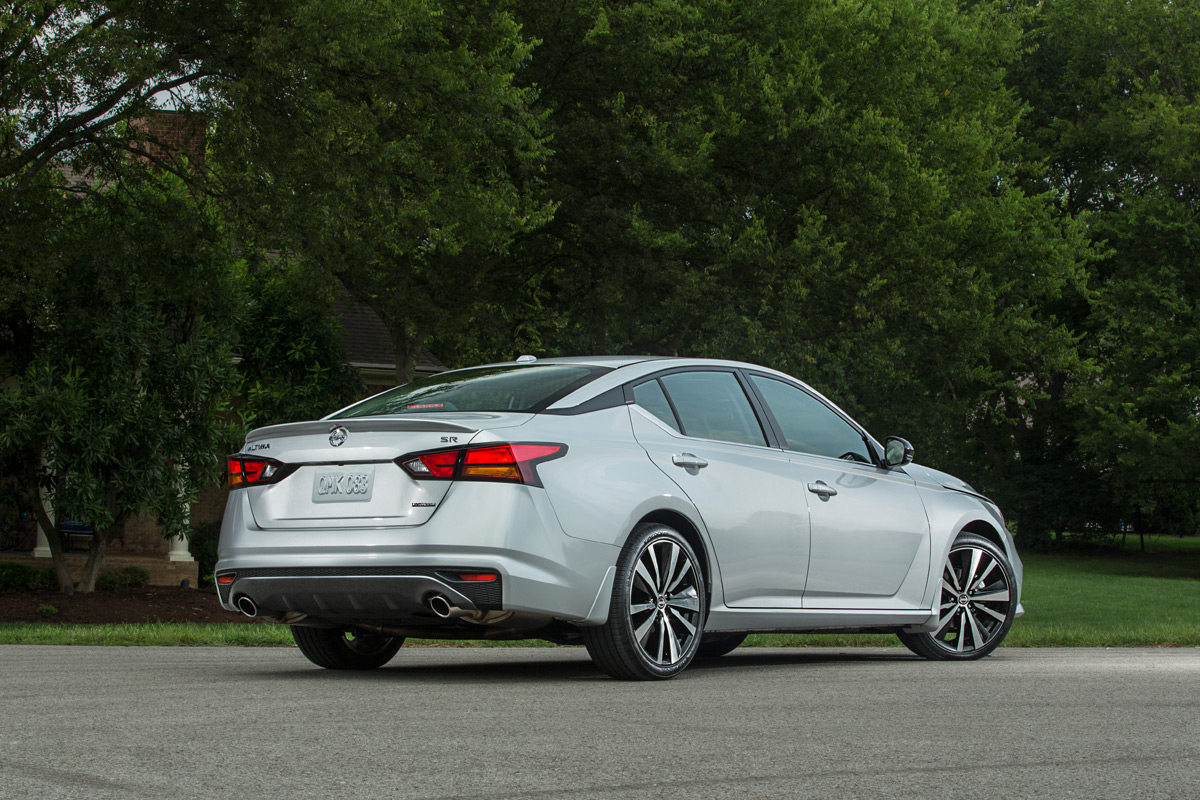 For us, though, the goodness came in the 2019 Altima SL with AWD. The SL trim fits below the Platinum and is on par with the SR for pricing, at $32,900 as we drove it. It's powered by a 2.5-liter four-cylinder that outputs 188 horsepower and 180 pound-feet of torque in a broad band. A continuously variable transmission (CVT) is also standard. Front-wheel drive is the norm, but we had the all-wheel drive upgrade. Well worth it for several reasons.
So here's the deal: the SR and Platinum trims can have a new engine for the Altima, a 2.0-liter turbo that outputs 248 horsepower. It's paired to a CVT as well, but only has front-wheel drive as an option. This engine is more muscular and brings power faster, but it's limited to those two trim levels and FWD. For those who just want the sportiest Altima they can get, this is a great option. But there's a strong argument in favor of the lesser engine and its AWD option.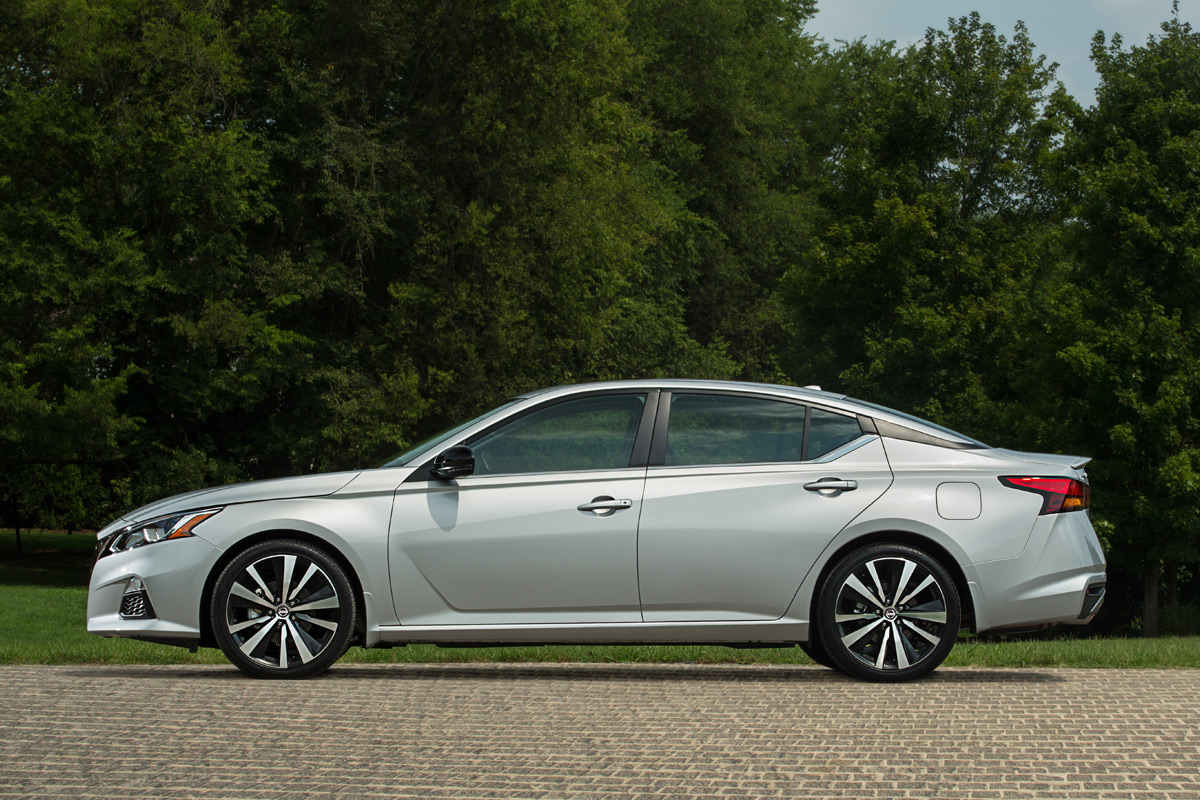 The 2.5L is less powerful (by a lot), but strong enough to not make the 2019 Altima feel boring. Better, though, is its handling. With all-wheel drive, the Altima becomes much smoother and confident-feeling in everyday driving. The sport suspension and extra muscle in the SR is great, but the AWD system is just as good. Assuming you're not after pure muscle, but want refinement and practicality as well.
The 2019 Nissan Altima AWD just feels good on the road. There's balance to any well-done AWD vehicle and the Altima's all-wheel drive is definitely well done. The balance of cornering and acceleration when all four wheels are receiving power is a simple engineering truth. There is no substitute.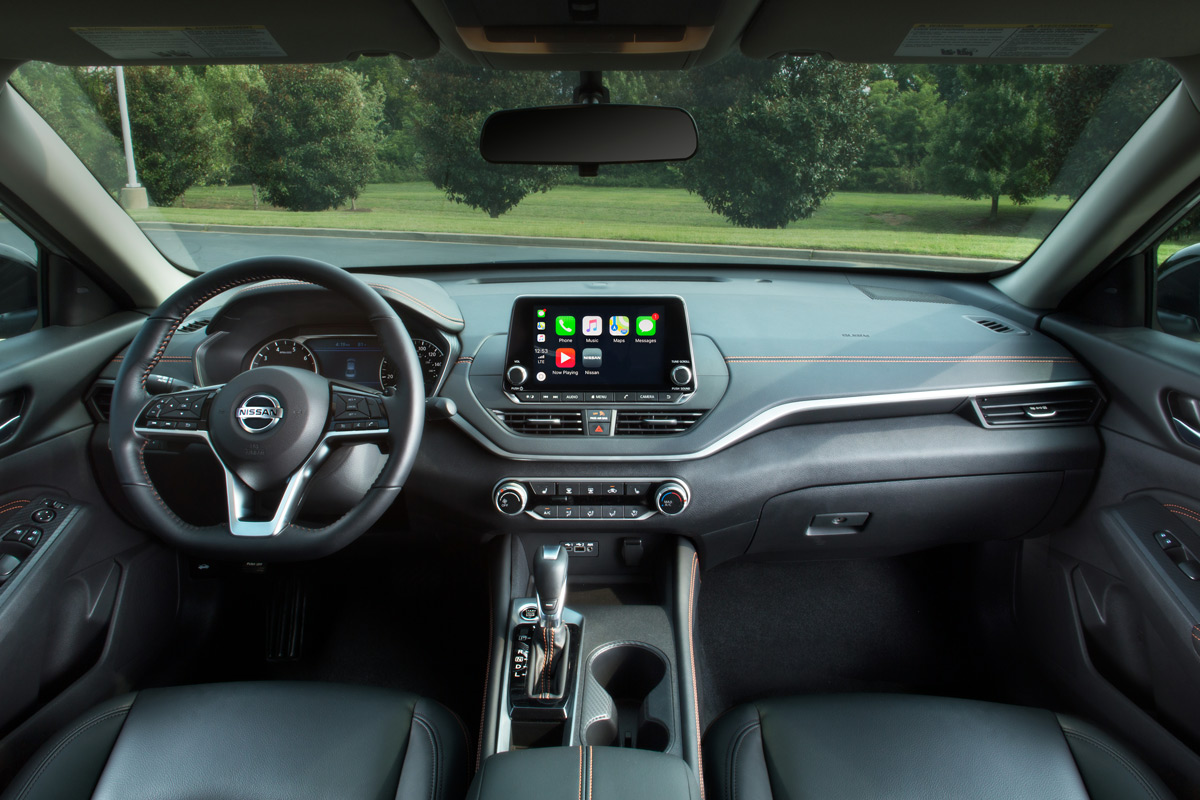 The Altima also received a lot of other upgrades for the new model. The new generation of the car now has forward collision warning as standard as well as Apple CarPlay, Android Auto, satellite radio, and four USB ports. An 8-inch touchscreen, power-adjustable driver's seat, automatic headlights, and a lot of other things are also standard in the new Altima. Moving up, we really liked the SL model's 17-inch wheels, leather interior, navigation, and Bose audio system. A host of driver aids like lane keeping assist, rear automatic braking, and ProPilot adaptive cruise control are also nice upgrades in the Altima SL.
The 2019 Altima features a roomy interior and smart utility with a good-sized trunk and easy-entry wide-opening doors. The everyday usefulness of the car is amazingly good. Our chief complaints are with the relatively boring interior design compared to some rivals, which now trend towards more luxurious aims. The interior might be a bit boring, but it's definitely comfortable, so that knock could be far worse.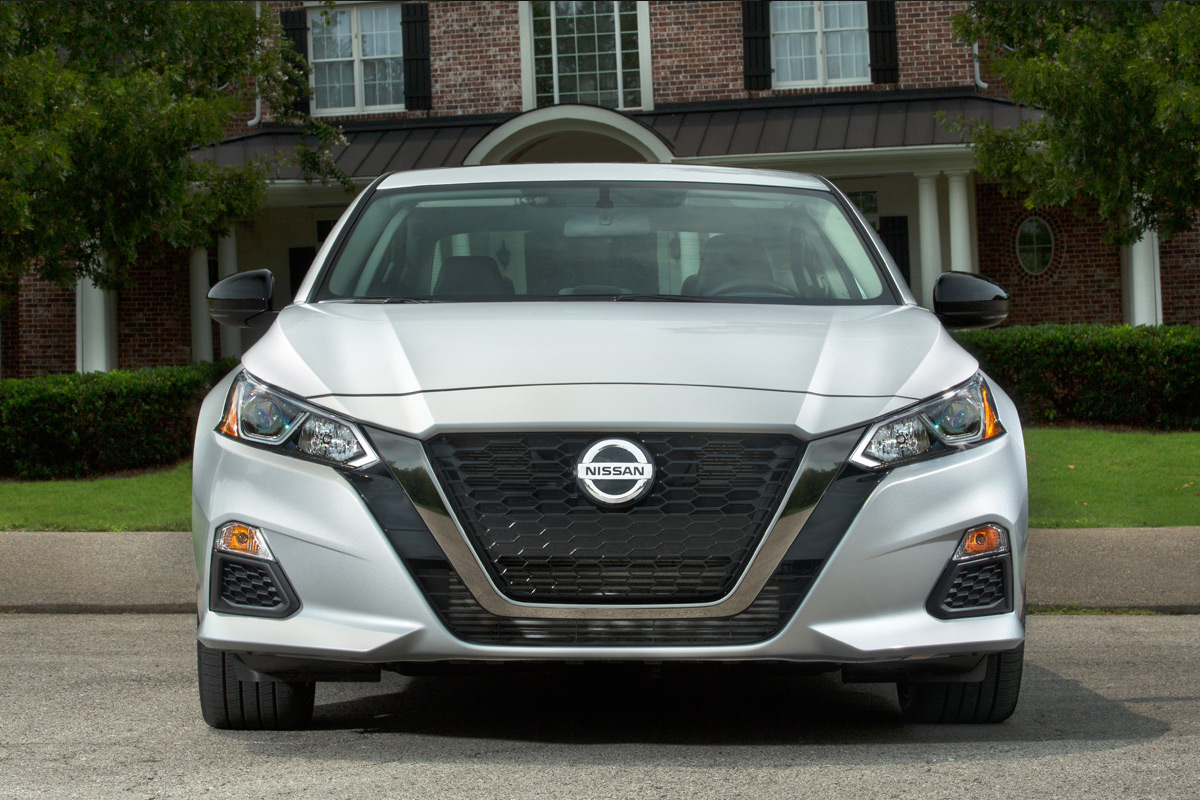 As it is, the 2019 Nissan Altima is a great car and is a well-done upgrade from Nissan. Pricing start at about $24,000 and can move up into the mid-30s depending on trim level and options.