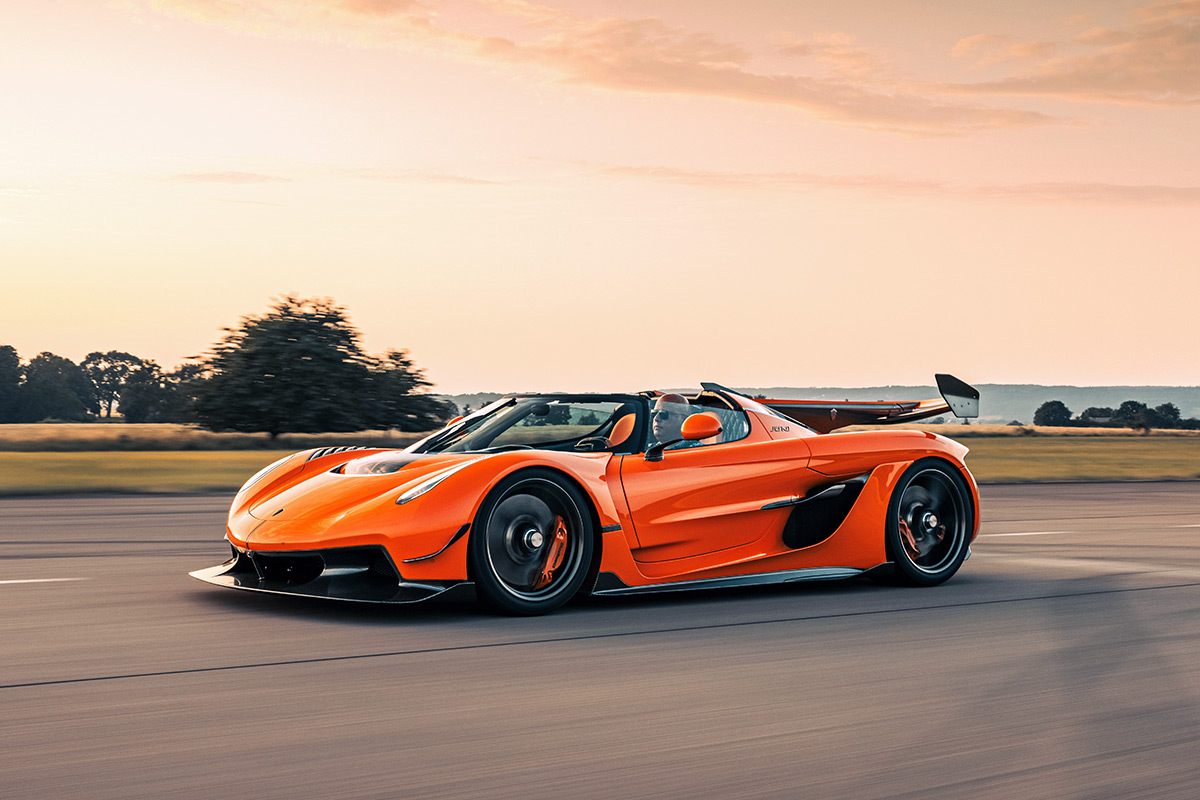 A manifestation of ultimate performance comes to life with the Koenigsegg Jesko pre-series production car. Painted in Tang Orange Pearl with silver and carbon-fiber accents, this Jesko is a visual homage to the early original Koenigsegg CCR color palette.
Inside, the car is a full suite of tech-empowered creature comforts – including its racing-inspired SmartCluster instrument screen behind the steering wheel (where the graphic turns just as you do on the wheel), as well as an updated SmartCenter infotainment touch screen system.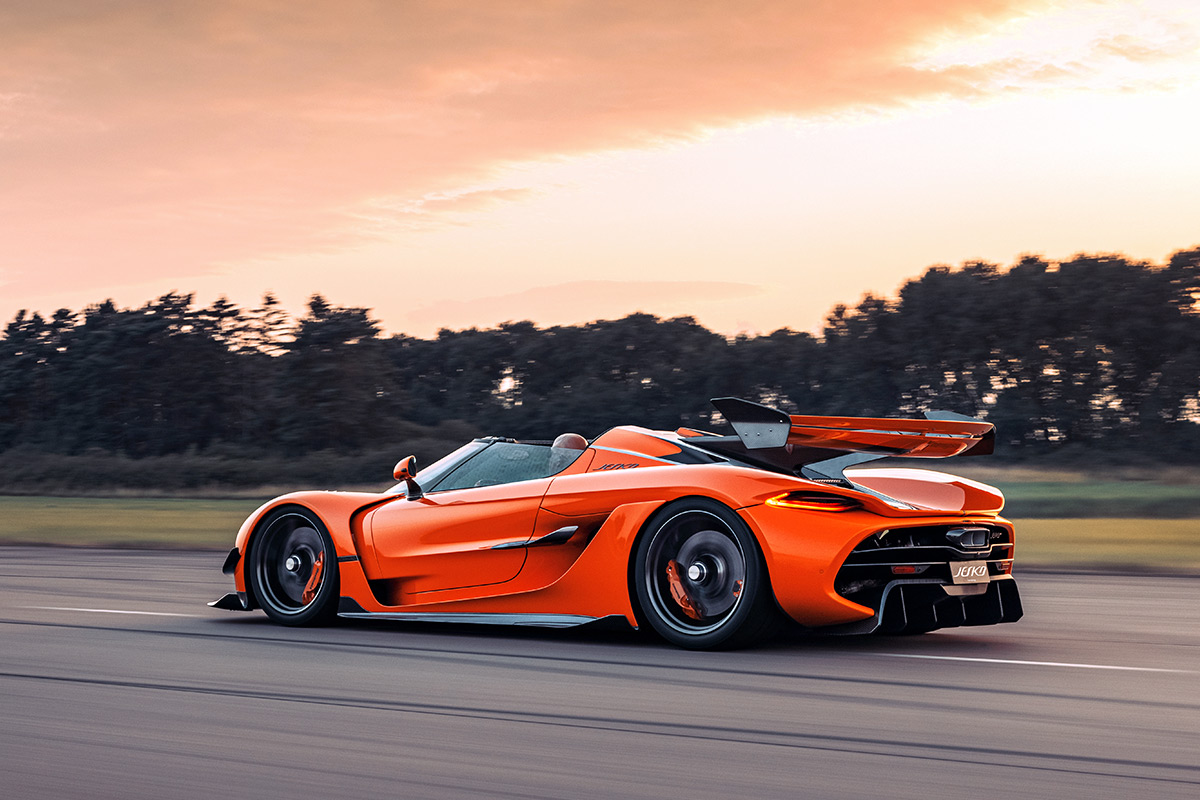 "We are very excited to showcase this pre-series Jesko in conjunction with the start of production of the 125 Jesko and Jesko Absolut customer cars. As part of our gradual expansion, the Jesko's pre-assembly begins at an extended 10,000 square meter facility," said CEO and Founder Christian von Koenigsegg.
Throughout its prototyping phase, Jesko has proven to deliver ultimate responsiveness and driving sensation. Recent shakedowns and test runs demonstrate its unmatched handling attributed to an active triplex damper added to the front suspension, active aerodynamics, development-integrated Michelin tires, the Koenigsegg Electronic Stability system.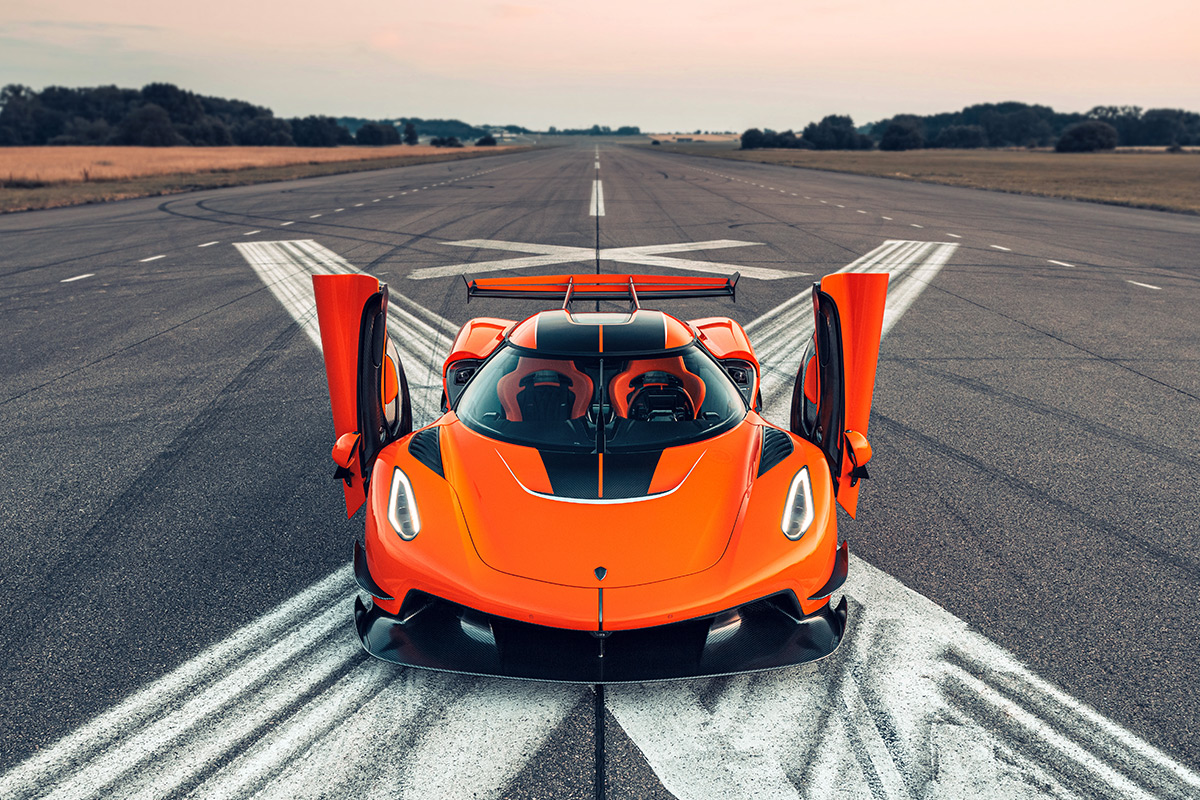 What truly characterizes the Jesko is its patented in-house Koenigsegg Light Speed Transmission (LST). It represents a scale of evolution not seen since the development of modern dual-clutch technology at the turn of the century.
"The Jesko feels very natural to drive. Because of its seamless shifting, whether up or down, everything just happens much faster. There are no delays, it is very responsive and behaves exactly the way you want it to. For a car of its size and power, it is very agile in the way it reacts to steering and does not spin out even with sudden movements at full throttle", says Jesko prototype driver Markus Lundh.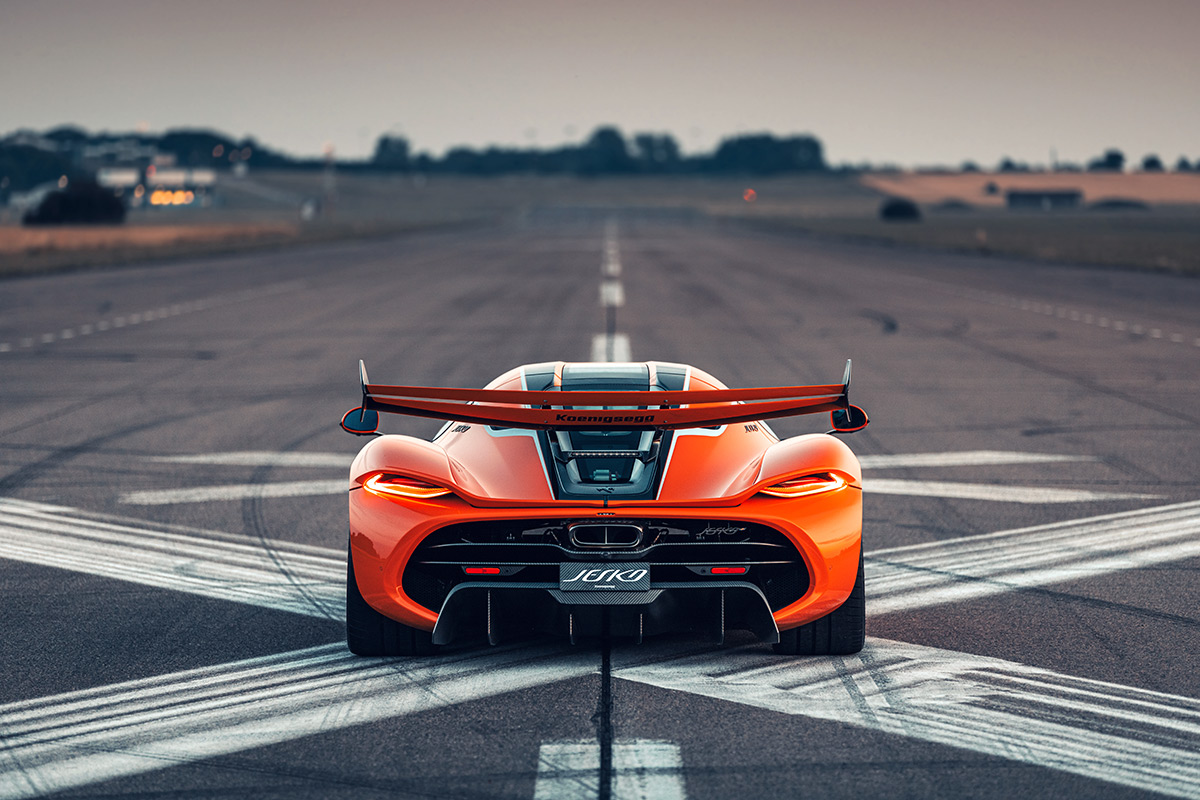 Slated to be the world's fastest shifting transmission, LST comprises nine forward gears and seven wet, multidisc clutches in a compact, ultra-light package, capable of insanely fast upward and downward gear changes between gears at near light speed, while maintaining positive torque.
That's thanks to the simultaneous opening & closing of clutches that allow for seamless acceleration or deceleration. What takes LST from impressive to evolutionary, is that these shift-time benefits apply when changing between any forward gears.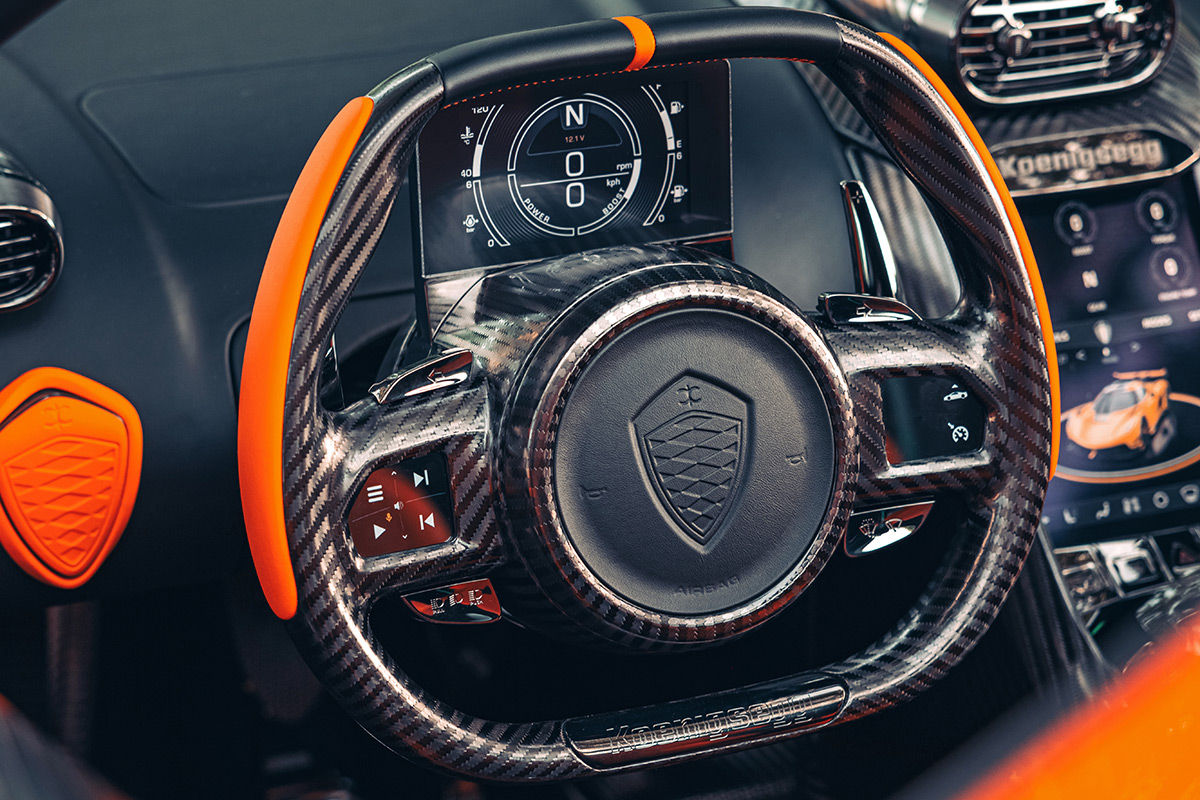 Without a doubt, the Koenigsegg Jesko is sure to be a force to be reckoned with, with its good looks, massive horsepower, quick-shifting transmission, and broad range of tech features. Something tells me it'll be well worth the roughly $3 million price tag.
The first Koenigsegg Jesko customer cars are slated for delivery in spring 2022.