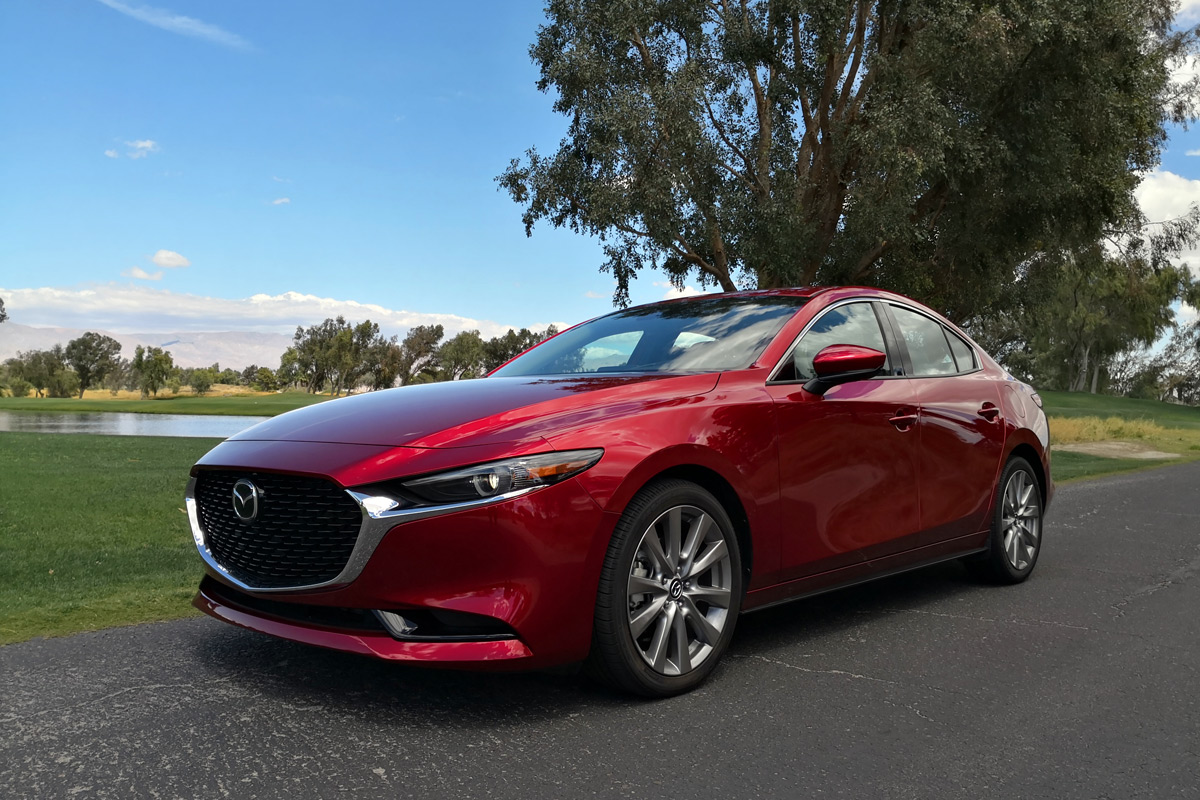 When Mazda first introduced the completely redesigned 2019 Mazda3 back in January, I was honestly a little taken aback by the exterior design (especially in hatchback form), and others shared the same sentiment on the Internet. But I didn't want to rush to judgement, as sometimes cars look better in person than in photos.
Pulling up to meet us at the airport, the new Mazda3 really stood out from the crowd, looking much more expensive than a compact should. And the Soul Crystal Red paint looks amazing, glistening in the sunlight and turning heads everywhere we went, a blast of color in the sea of bland-colored cars on the Los Angeles freeways.
But still, I couldn't quite warm up to the looks of the Mazda3 100%, as the proportions felt a little "off", I didn't love the rear tail lights design, and the rear Mazda badge jutting out from the trunk really bothered me. Small quibbles for most, but as someone who was a huge fan of the outgoing model, these details stuck out for me.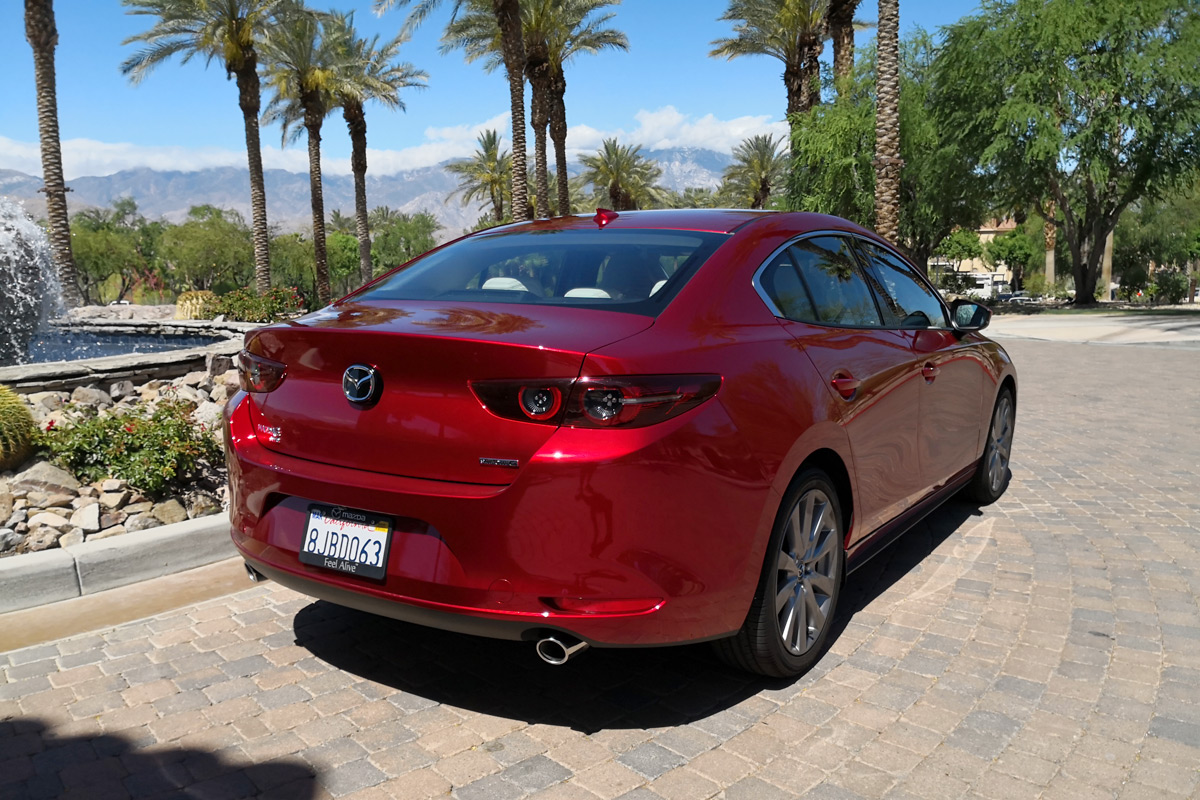 That said, the 2019 Mazda3 is light years ahead of its predecessor in every other way. Case in point, look at that interior. While the outgoing 3 had a functional interior, it wasn't anything to write home about. This time around, Mazda went for a more sophisticated, luxurious interior, and they delivered in spades. My first reaction when sitting in the car? "Wow, this is really nice!"
Our 2019 Mazda3 AWD sedan with the Premium package was loaded to the gills with features, including an all-new 8.8-inch infotainment system (which finally supports Apple CarPlay and Android Auto), a 7-inch TFT gauge cluster display, a killer 12-speaker Bose sound system, a windscreen-based head-up display, LED headlights and taillights, and more. Our car also had navigation, but we honestly never used it, sticking with Apple CarPlay instead. Thank you Mazda for FINALLY giving us CarPlay!
In addition, the center console has been redesigned with the shift knob, commander control and armrest moved forward, the cupholders moved to the front, and the parking brake lever replaced with an electronic parking brake switch (which kept acting up on our car, likely a new car bug). All in all, a marked improvement over the outgoing model.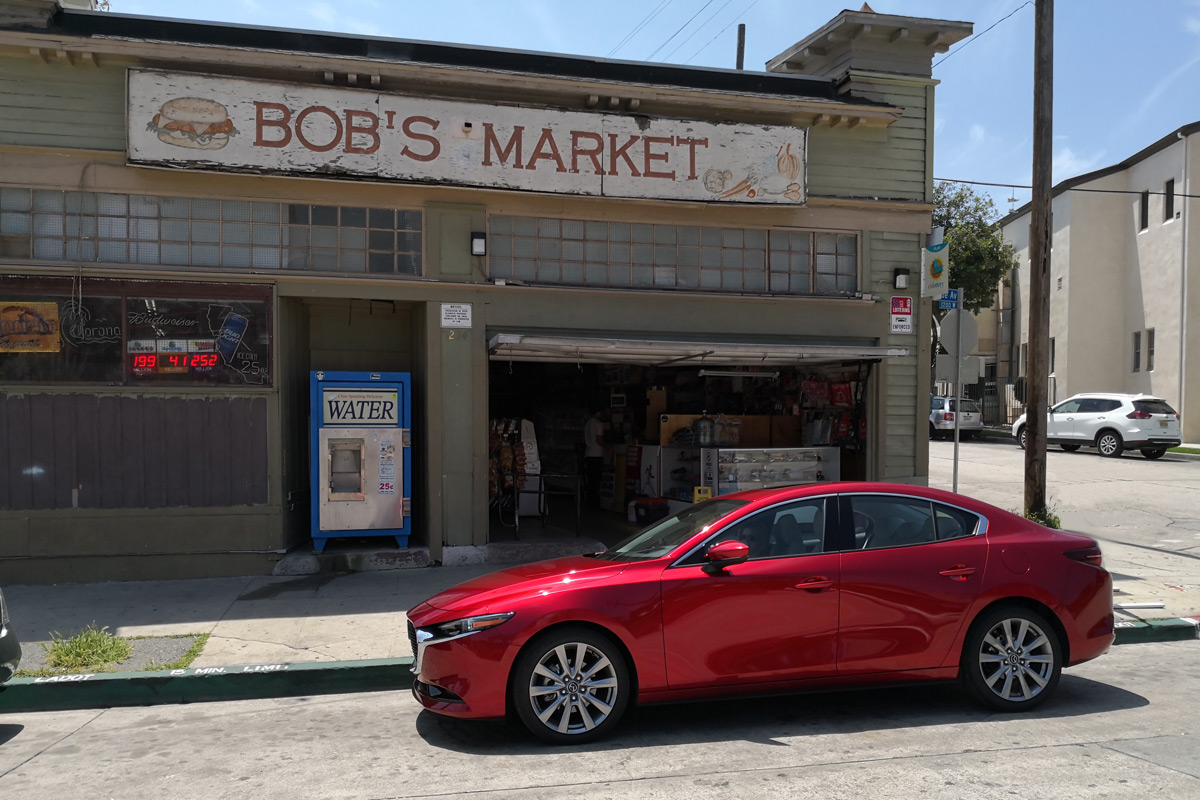 Standard i-ACTIVSENSE safety features in the Mazda3 includes the all-new Driver Attention Alert that issues an alert and sound when it detects driver fatigue or decreased attentiveness, along with Smart City Brake Support, Smart Brake Support, Blind Spot Monitoring with Rear Cross-Traffic Alert, Lane Departure Warning with Lane-Keep Assist, High Beam Control and Mazda Radar Cruise Control with Stop & Go function.
Given that the Mazda3 demographic may skew a bit younger, we think it was smart for Mazda to include these safety features on the Mazda3, making the roads a safer place for everyone. If I had but one complaints, it's that the "nannies" were overly sensitive in my car, even alerting me to oncoming cars even when stopped at a red light. A fellow journalist who recently drove the Mazda3 hatchback said his car didn't exhibit any of these issues, so it's possible that my car may just needed to be recalibrated.
That said, the Radar Cruise Control with Stop & Go may just be my favorite feature on the new Mazda3, giving my poor leg some much needed relief as I crawled through the congested I-10 freeway at a snail's pace for over 2 hours.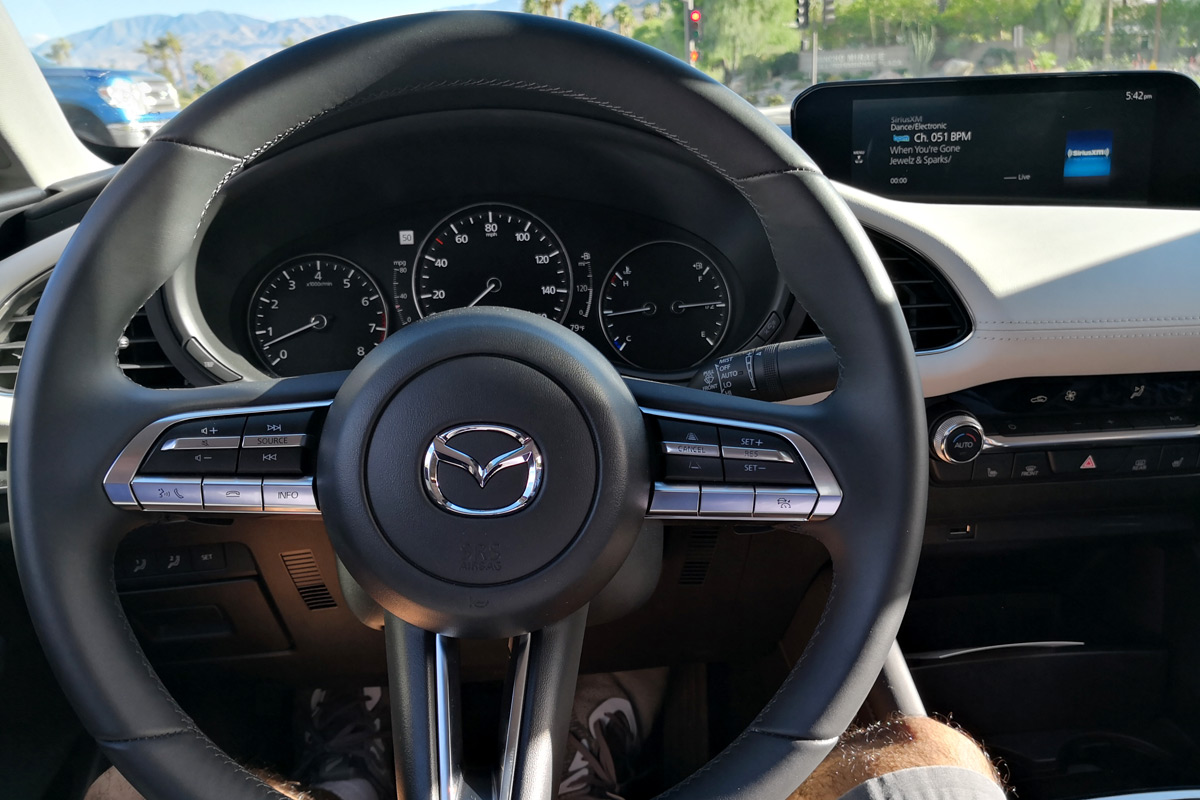 Performance-wise, the 2019 Mazda3 felt a bit underwhelming, with the SKYACTIV-G 2.5-liter engine putting out 186 horsepower at 6,000 rpm and 186 lb-ft of torque at 4,000 rpm. While those are respectable numbers, there's just not a lot of "Zoom-Zoom" going on, with a 0-60 time of around 7 seconds flat. And while many competitors offer faster variants (eg. Civic SI, Jetta GLI, Elantra Sport, etc), the Mazda3 only has one engine choice for now.
Despite being a bit down on power, the Mazda3 still proved to be a lot of fun in the twisties, with smooth handling and very little body roll. In addition, Mazda's predictive i-ACTIV all-wheel drive system keeps the fun going regardless of weather. While AWD isn't really a big selling point in sunny California, it's a big differentiator for those of us who see snow on a regular basis, as most compacts only come in front-wheel drive.
All in all, the all-new 2019 Mazda3 is a fun little ride, and we really enjoyed our time with it. That said, it's going to be a tough sell for Mazda, as consumers have shown that they've only got eyes for SUV's (of which Mazda has plenty). And then there's the price..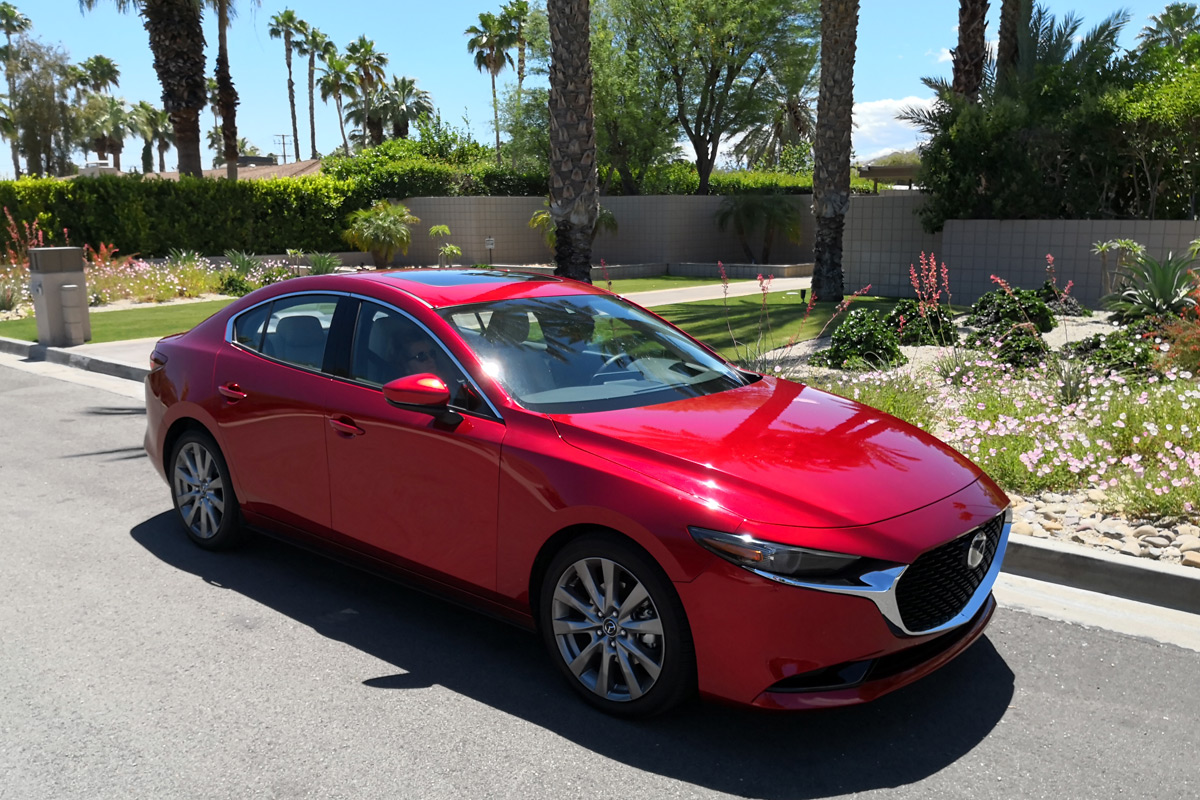 While the 2019 Mazda3 starts at a very affordable $21,000 for the sedan, that price climbs in a hurry. Want all-wheel drive? You're looking at a minimum of $24,000 for the Mazda3 Select. As you keep checking off the options, the price keeps going up. Our loaded Mazda3 Premium AWD had an as-tested price of $30,930.
At that price point, Mazda runs into some serious competition, both from pocket rockets like the Subaru WRX and VW GTI and luxury offerings like the Audi A3 and Mercedes-Benz CLA. Our advice? Choose your options carefully..
What do you think of the 2019 Mazda3?