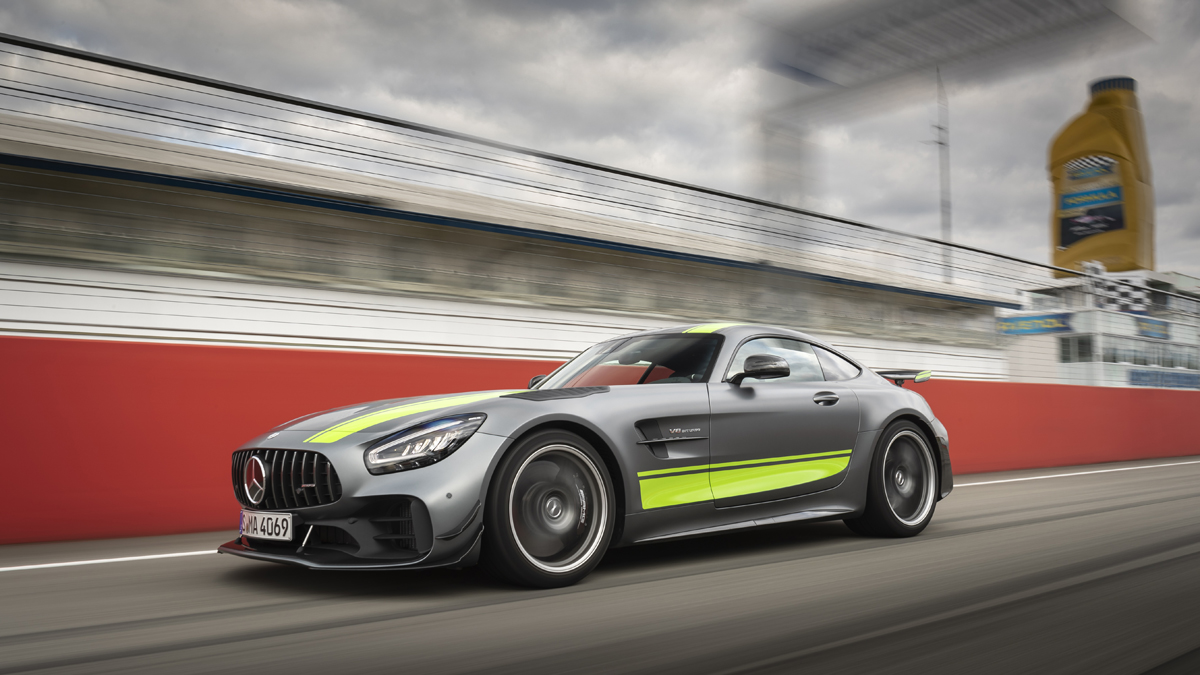 If you thought that the Mercedes-AMG GT R was as good as it gets, you had better think again. The Mercedes-AMG GT R Pro is an even more hardcore variant of the GT R, and this limited-edition model doesn't come cheap, with pricing starting from $199,650.
So what exactly does that extra $40,000 get you over a regular AMG GT R? Surprisingly, you don't get any more power, with owners having to do with 577 horsepower and 516 lb-ft of torque. But it features some track goodies, including a new adjustable coil-over suspension, lightweight construction with carbon fiber components, unique race-inspired design and functional aerodynamic enhancements.
Only 750 Mercedes-AMG GT R Pro's will be built, so that extra $40K gets you exclusivity as well, so no worries about another one showing up at your local Cars & Coffee.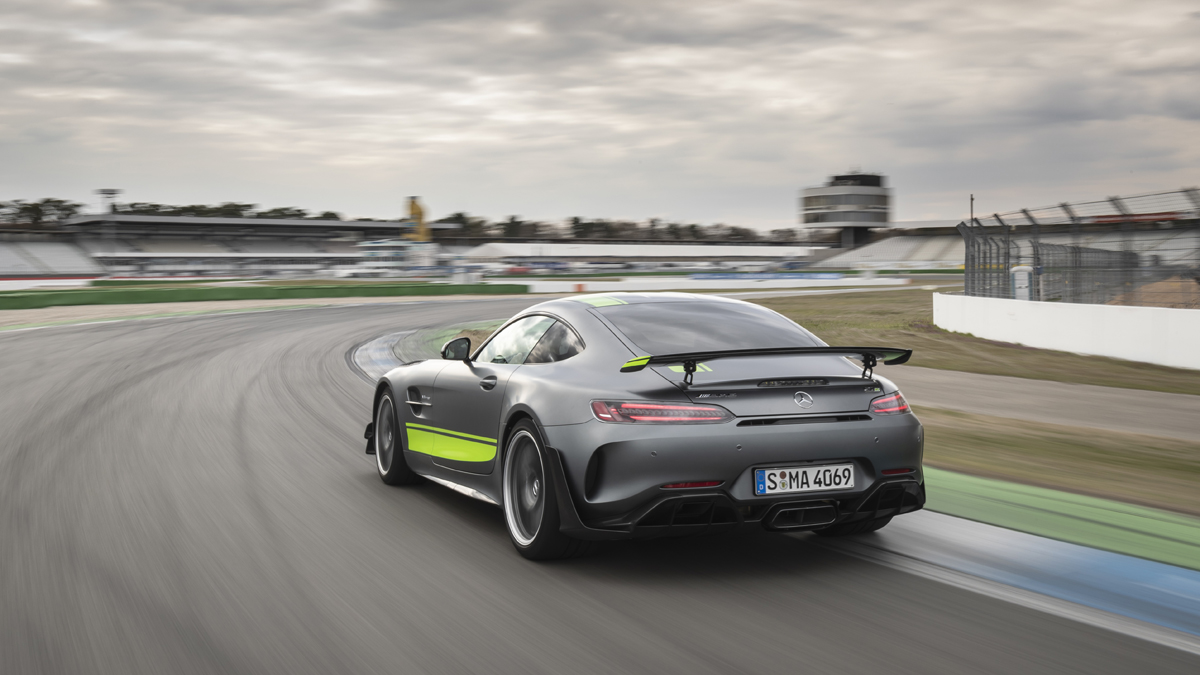 Unqiue performance and design highlights of the new AMG GT R PRO include:
AMG RIDE CONTROL coil-over suspension with manual damping adjustment, allowing for precise tuning of spring rate, rebound and compression. This fine-tuning is possible via permanently installed adjustment wheels on the damper, providing optimal adjustment of the suspension setup to suit specific tracks or personal preference.
Enlarged carbon fiber front splitter with aluminum supports, aerodynamic carbon fiber 'flics' on the front bumper, functional aerodynamic 'gills' in the front fenders, and an adjustable front axle carbon fiber sway bar. All of these components work together to improve front-axle downforce.
Newly redesigned carbon fiber roof with lowered center section, matte carbon fiber crossbar and interior trim, carbon fiber side skirt inserts, carbon fiber rear diffuser, carbon ceramic brakes, carbon fiber side mirror housings and a fixed rear spoiler in carbon fiber.
Exclusive and color-coordinated race-inspired exterior accent stripes. Gloss Light Green stripes when combined with Selenite Grey Magno exterior, or stripes in Matte Dark Grey with all other exterior colors. The unique accent stripes can also be omitted, if desired.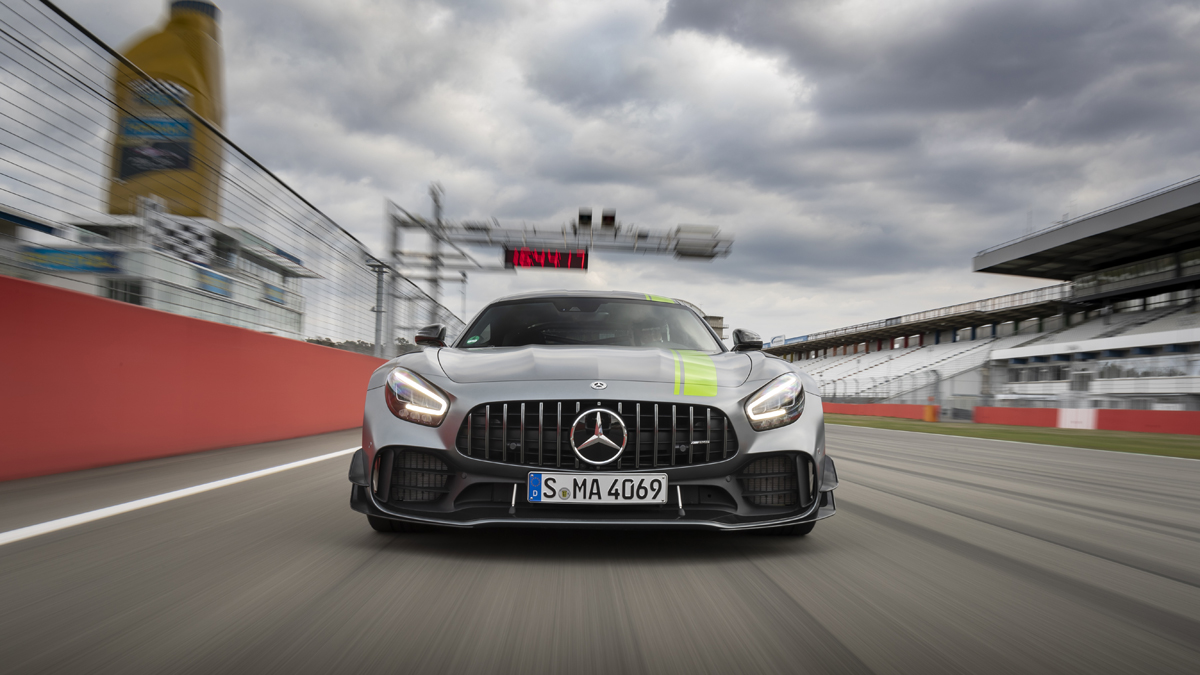 These improvements enabled AMG GT3 racing driver Maro Engel to complete a circuit of the Nürburgring North Loop in exactly 7.04.632 minutes while driving the new AMG GT R PRO. This bettered the previous time set by the AMG GT R by approximately six seconds, and demonstrates the great potential of AMG's current flagship GT.
In addition to the GT R PRO's exclusive new performance features and unique design, it also shares new features recently introduced across the refreshed 2020 AMG GT lineup.
Needless to say, if you want to get your hands on one, you should run down to your Mercedes-Benz dealership sooner than later, as these won't last long. The AMG GT R PRO is expected to arrive in late 2019.

What do you think of the 2020 Mercedes-AMG GT R Pro?