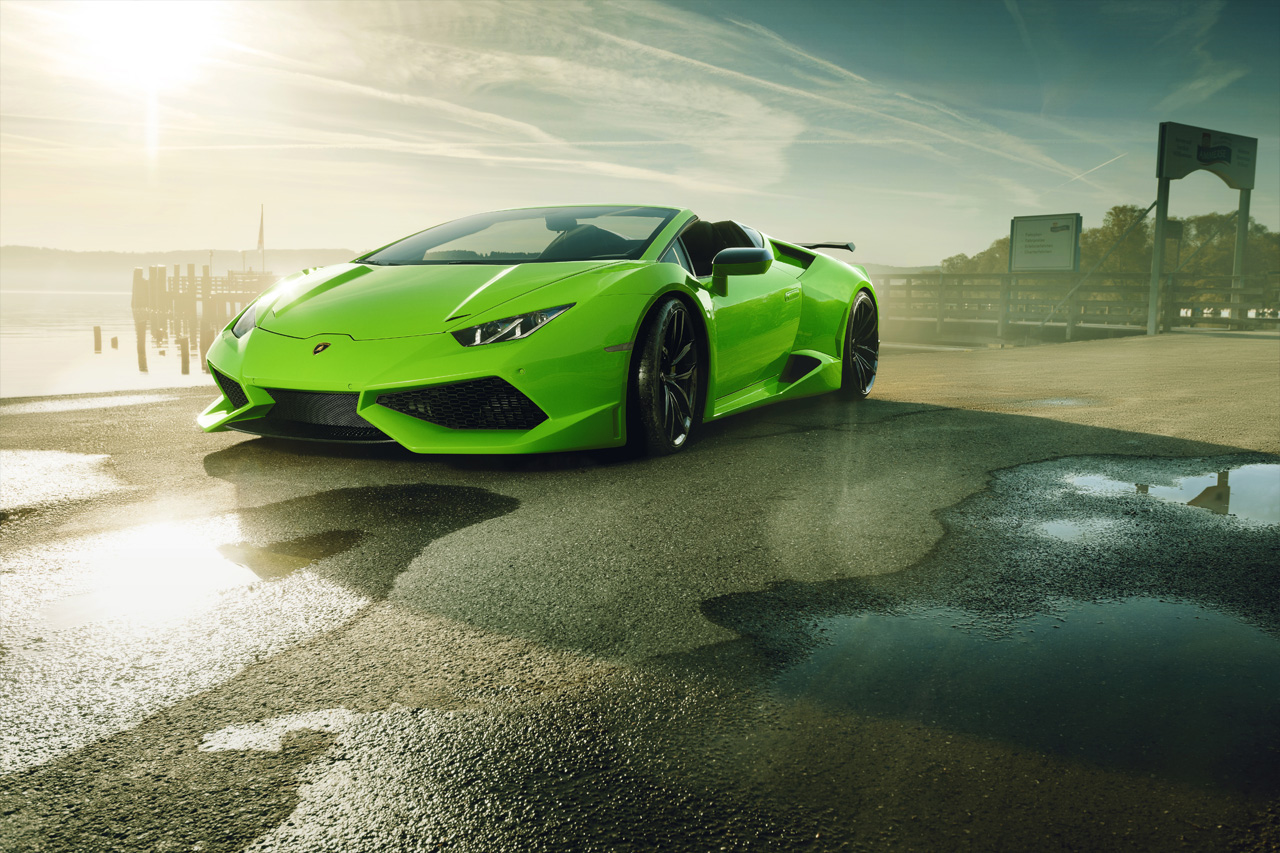 For most people, the Lamborghini Huracan Spyder is the ultimate supercar right from the factory. But for those people who want to stand out from the crowd and take things up a notch, Novitec has got you covered, with their Novitec N-Largo Lamborghini Huracan Spyder.
As the name suggests, the Huracan Spyder is the latest vehicle to get the "N-Largo" treatment. Limited to just eleven vehicles, the car sports a new carbon fiber widebody kit that adds five inches to the car's overall width. The N-Largo gets a new front bumper with a central blade, front fenders, rocker panels, trunk lid, rear bumper and integrated rear diffuser. Additional carbon components are available for the tail light surround and the door mirrors.
Even more impressive is the fact that these pieces have been optimized for aerodynamic efficiency in a wind tunnel, paying dividends in the form of even more stable handling at high speeds.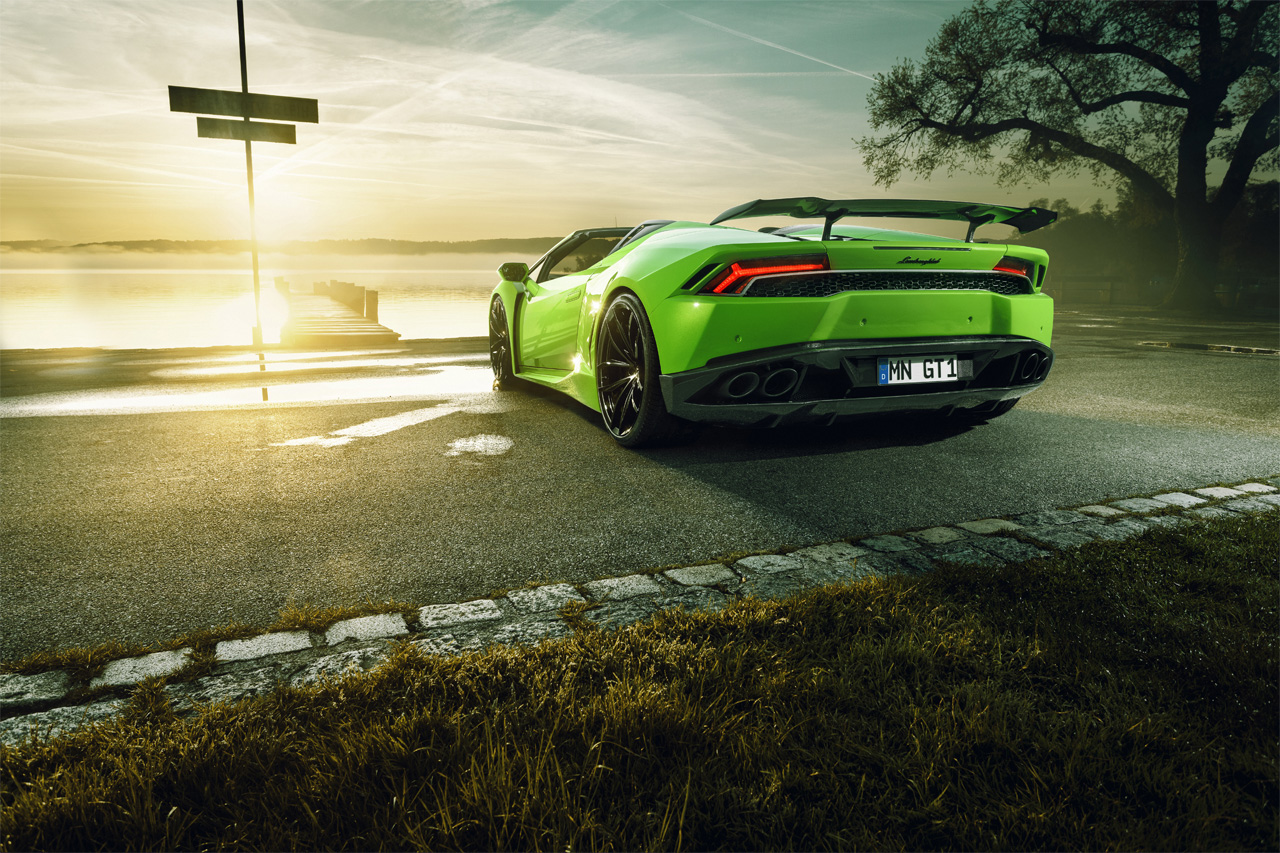 The wheels and tires get upgraded as well, with the car sporting nine-inch-wide Novitec N-LARGO NL2 wheels measuring with a diameter of 20 inches, which are fitted with high-performance tires of size 245/30 ZR 20. These alloys feature five double-spokes and are manufactured using high-tech forging technology. As a result, they offer an optimal blend of lightweight construction and strength.
Lastly, Novitec addresses the car's performance with a supercharger for the 5.2-liter V10 engine, which boosts power to 860HP and 708 ft-lb of torque. All in all, we think Novitec did a nice job with this, with the finished product looking like it came from the factory this way.
No word on price, but like they say, if you have to ask..
This slideshow requires JavaScript.