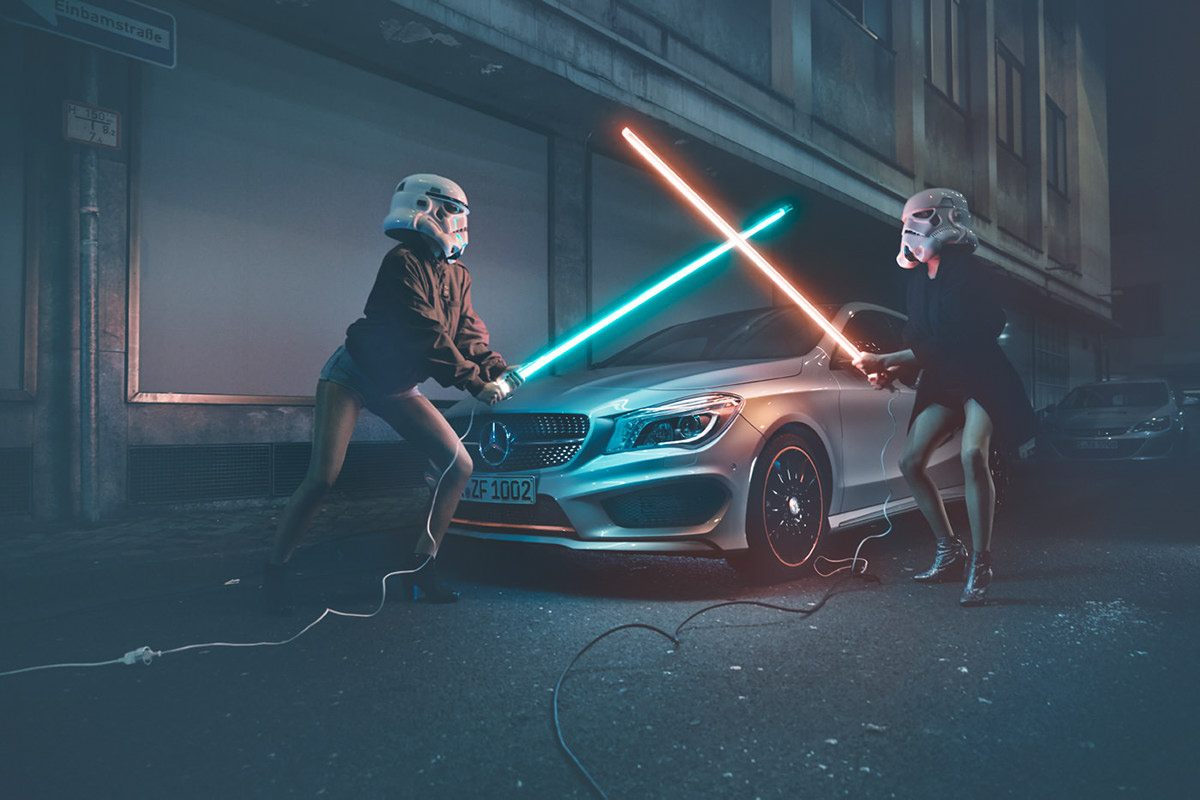 Photographers Ben and Martin recently teamed up with Mercedes-Benz for a campaign called Don't Follow The Dark Side, and it's a must-see for both Star Wars fans and Mercedes-Benz fans alike!
The duo explains the inspiration behind this shoot:
As fans from the very beginning, we realized our homage to the Star Wars epos together with our Cologne Team and the Berlin based art director Damon Aval. Emphasizing the force of light, shapes and pads with a minimalistic style was a key element to this series. What else would fit better than showing these dynamic and sexy shapes of the car with the star! Who's still questioning why these two Stormtroopers are operating the weapons of Yedi's or questioning why Yoda is missing his beard…? We don't have a clue neither but it looks damn good.