At this year's Tokyo Motor Show, Mazda unveiled two stunning concepts models that encapsulate the upcoming evolution of the KODO—Soul of Motion design philosophy.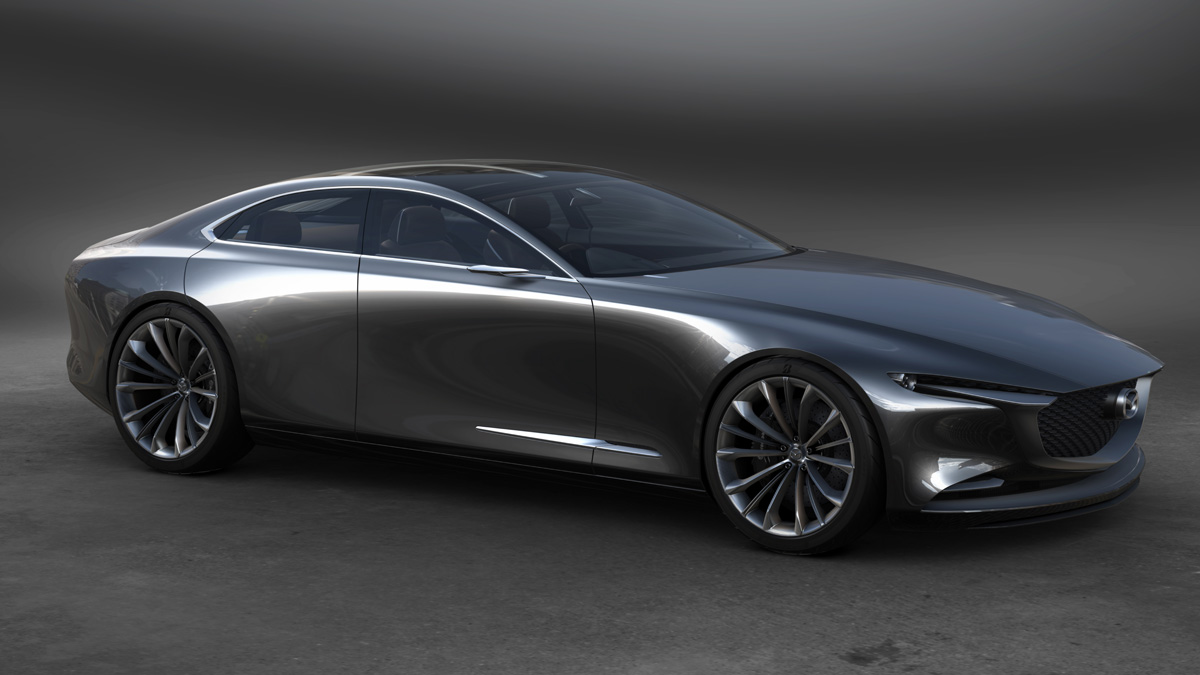 The Mazda VISION COUPE, a large, grand touring vehicle, highlights "Mazda Elegance," a term the global design team uses in complement to the "Mazda Premium" direction the brand is taking as it elevates its vehicles and their positioning. "Mazda Elegance" focuses on a less-is-more approach to design, distilling lines to just what is essential, letting the light interplay with the body of the car. Inside both the VISION COUPE and KAI CONCEPT 5-door hatchback, the cars share a similar theme, taking large central displays out of focus in favor of enjoying the natural space of the interior.
Maeda likens large infotainment screens to a wall, and his team chose instead to use a transparent infotainment screen in the VISION COUPE concept. As is the case with Mazdas, the focus is on the experience of moving as one with the car—Jinba Ittai, a term meaning "horse and rider as one."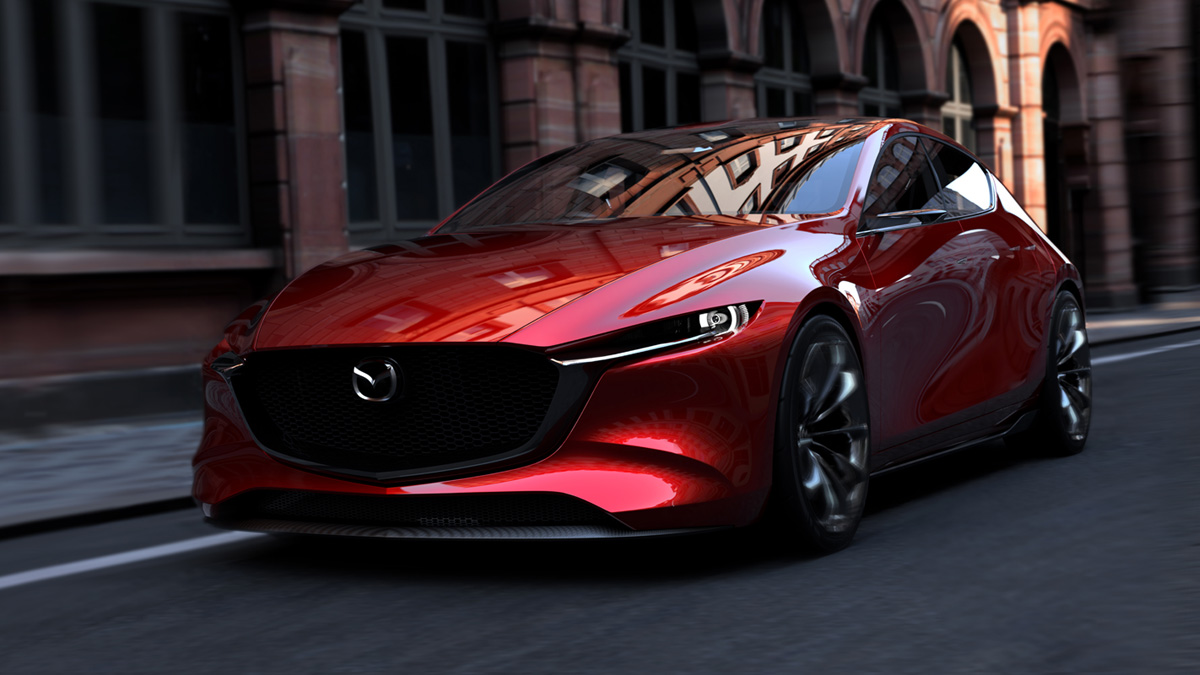 The Mazda KAI CONCEPT compact hatchback stands unfettered by conventional stereotypes or concepts, represents the ideal hatchback form in its simplicity and beauty. Styling is characterized by clean, honed beauty free of extraneous elements, creating a strong and solid image. Mazda's next-generation design aims to artistically embody Japanese aesthetics, condensing them into the KAI CONCEPT's compact, ideal hatchback.
We can only hope that the next generation Mazda3 gets this kind of treatment, as it is an absolute stunner, and like nothing else on the road today!