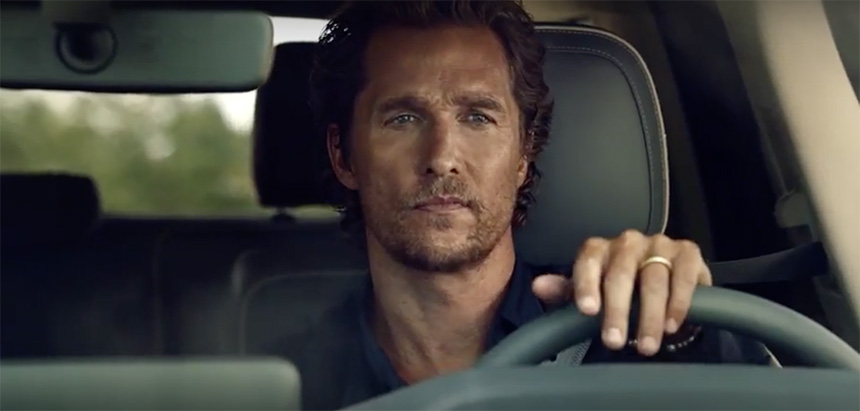 "Alright, Alright, Alright!" Matthew McConaughey's new Lincoln commercial just dropped, and it's as "eccentric" than ever, with McConaughey pulling up to a railroad crossing and stopping.. even though there's no train coming. He taps on the steering wheel, and that tapping intensifies and turns into drumming on the steering wheel like it's his beloved bongo.
Thankfully, he's got clothes on this time!
Then, like Babe Ruth, he points at the crossing signal and suddenly the gate comes down as the bells go off. McConaughey rolls up his window and continues pounding away on his steering wheel until the train passes. Finally, he gives us one of his patented smiles as he pushes the dumb dash-mounted Drive button on his Navigator and continues on down the road.
Will this crazy ad help sell more Navigators? We'll just have to wait and see..