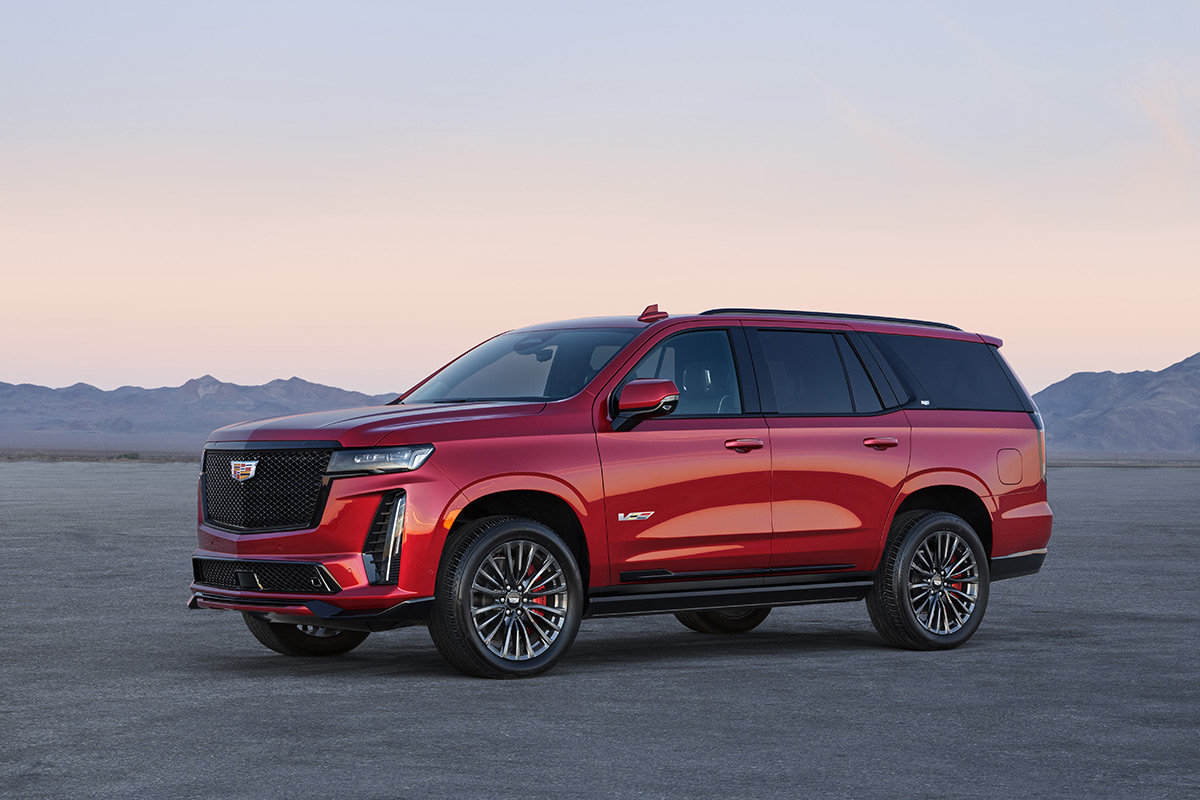 The 2023 Cadillac Escalade-V will be the first SUV to don the high-performance V-Series badge, with the company confirming the rumors of a high-performance Escalade today with these photos. As you can see, it looks properly bad-ass!
While Cadillac has remained tight-lipped about performance specs, it's widely expected to be use the same supercharged 6.2-liter LT4 V-8 engine from the CT5-V Blackwing sedan and C7 Corvette Z06.. though it'll probably be detuned a bit for this application. How does 600 or so horsepower sound to you??
I reviewed the new Escalade last year, and it was sufficiently quick, with it's 420HP 6.2-liter V-8. I can only imagine how another 200HP or so would transform this thing. I also wonder how much it'll cost, as our Escalade tester wasn't exactly cheap.
Does it make sense? No. But will it sell? Yes. More information about the 2023 Cadillac Escalade V-Series, including full vehicle specs, will be revealed in spring 2022.