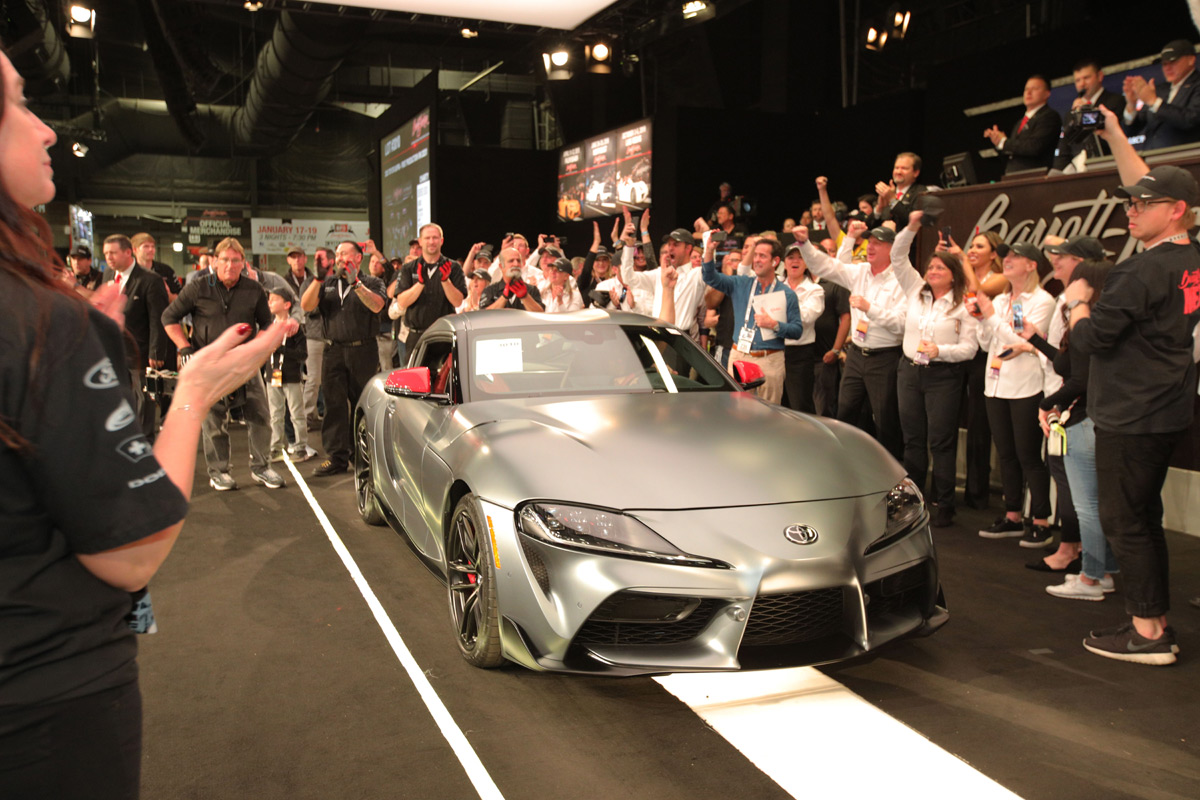 Last month, we told you about how the first all-new 2020 Toyota Supra was going to be auctioned off for charity at Barrett-Jackson Scottsdale, with the proceeds benefiting the American Heart Association and the Bob Woodruff Foundation. And while we expected the car to draw some serious bids, never in our wildest dreams did we expect to witness a hammer price of $2.1 million!
I was literally screaming at my TV while this was happening, unable to comprehend this craziness. If this price was for the 2020 Mustang Shelby GT500 VIN 001, I could maybe understand that given the exclusivity of that car, but that car only sold for $1.1 million.
So why did the Supra sell for so much then?? Honestly, it's a mystery to me.. While it's cool to be able to say you own the very first 2020 Supra to roll off the assembly line (VIN 20201), along with the full VIP race track experience that came with it, that still doesn't warrant paying 42 times the MSRP of the car.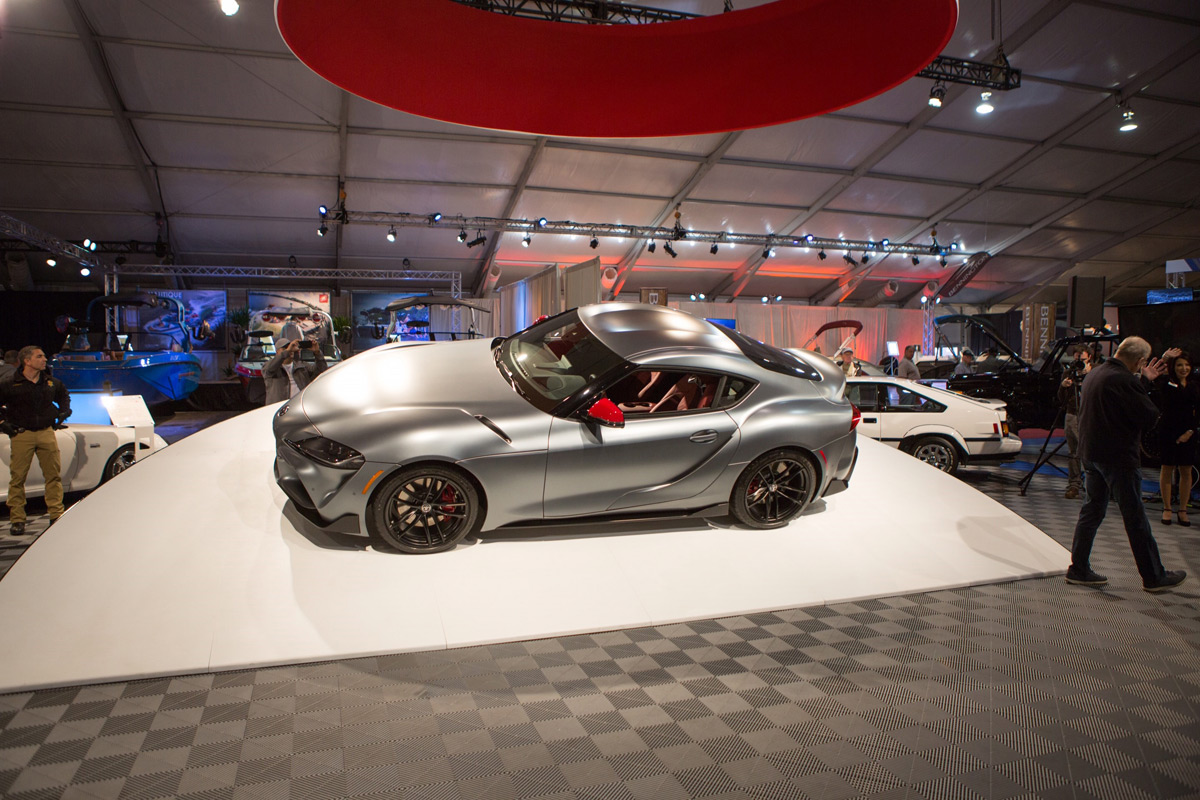 But hey, what do I know? Maybe there's a super rich guy out there who is obsessed with Supras, and he just had to have the first one for bragging rights. And maybe there was a second super rich guy out there who felt the same way. And the two got into a heated bidding match, with neither one willing to back down.
Whatever the case, the money went to two great causes, and that's all that matters!