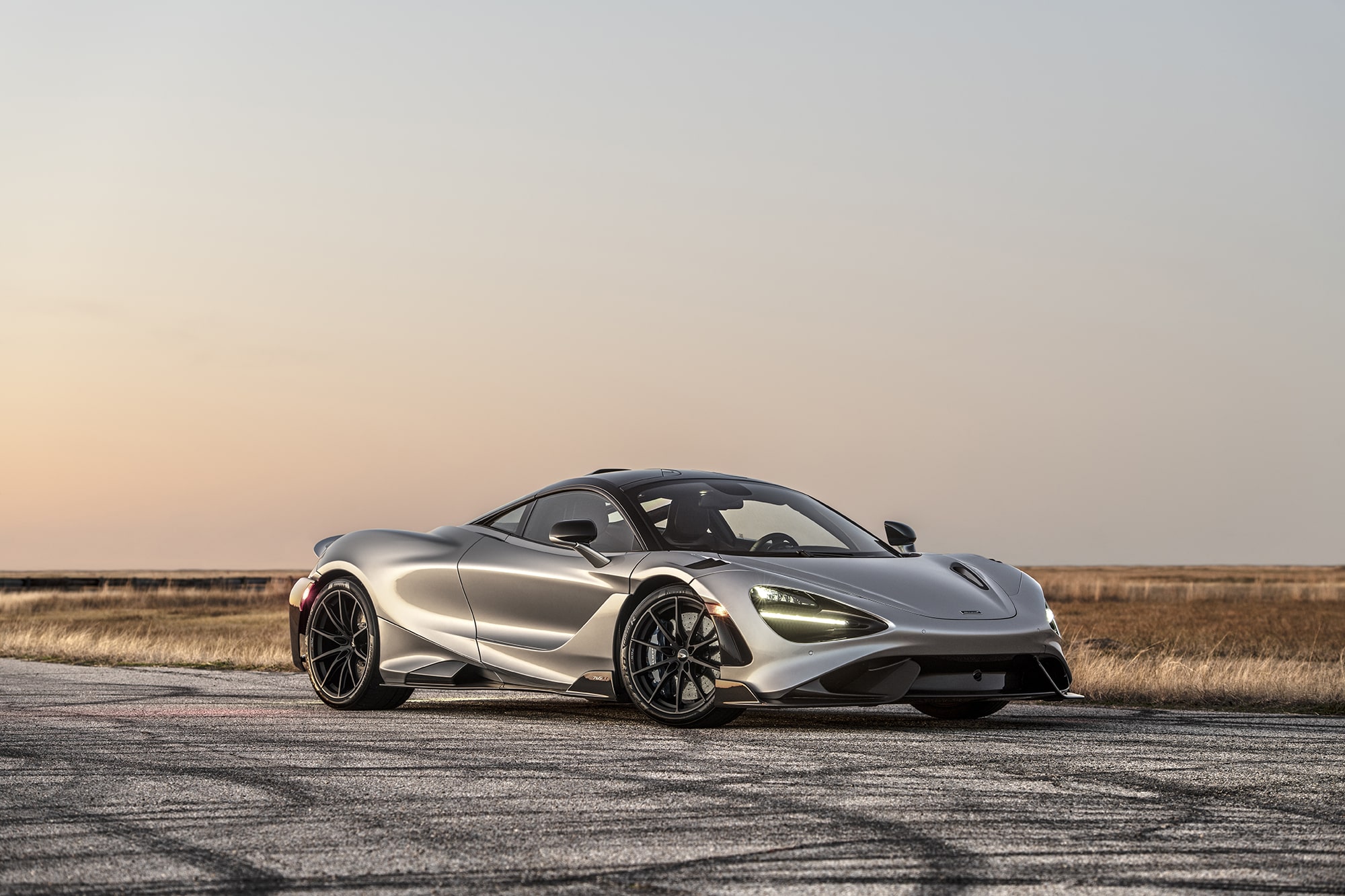 The McLaren 765LT is already one of the quickest and fastest factory stock vehicles on the road today. But horsepower fanatic John Hennessey isn't one to leave well enough alone, convincing his team to make the track-focused British supercar faster and even more fun to drive.
And that's exactly what they have done with the Hennessey McLaren 765LT HPE1000, working their magic to boost output to a whopping 1,000-horsepower, good for a 0-60 time of just 2.1 seconds. And as you'll see, it didn't take much for them to do it either..
Hennessey Performance Engineering added high-flow air filters, remapped the factory ECU, fitted a high-flow exhaust (complete with downpipe upgrade), and then everything is tuned on Hennessey's chassis dyno. Ironically, that's the same things people in the Subaru community do when they want to make some cheap and fast power.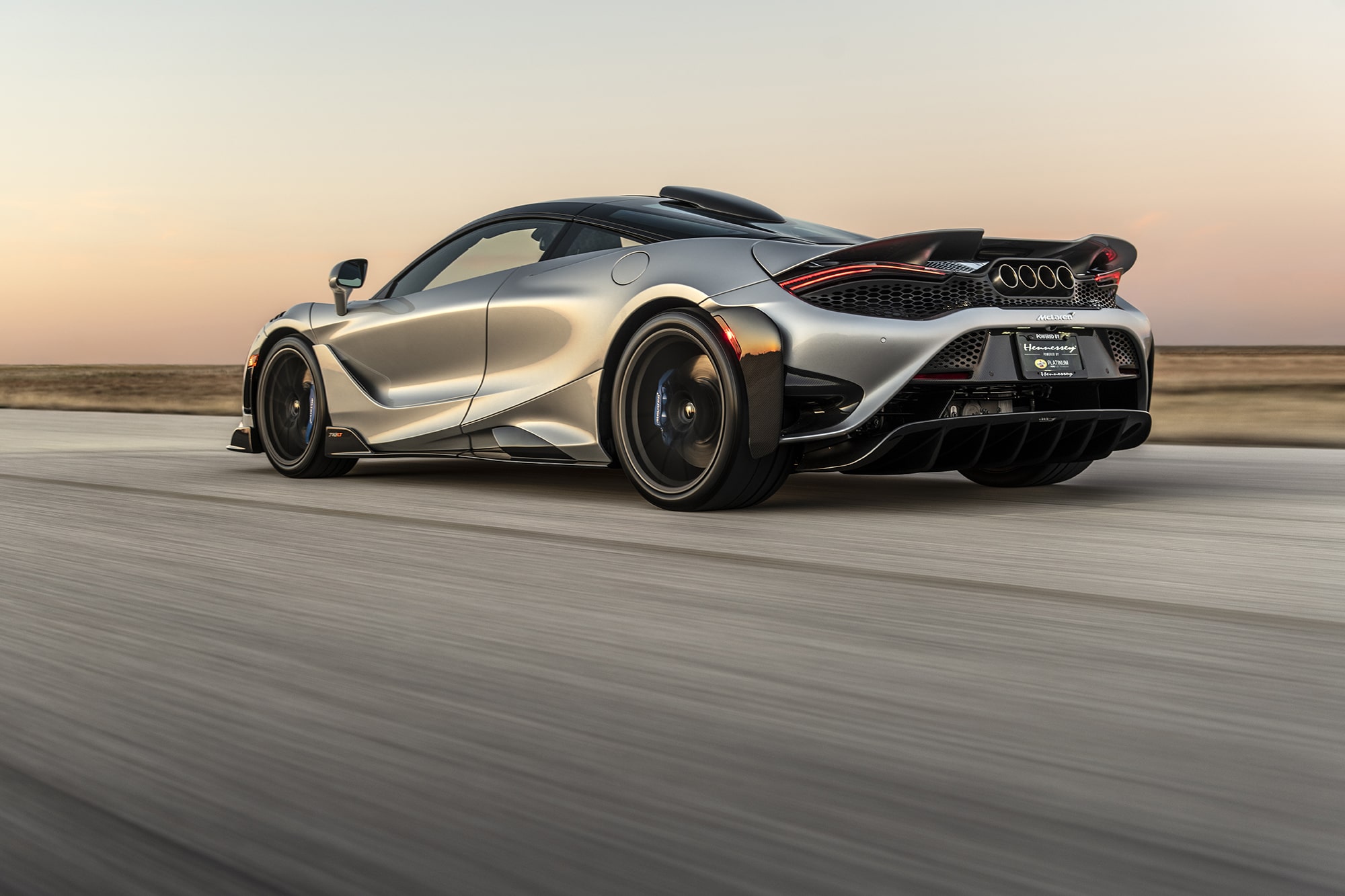 "The new 765LT is underrated from the factory. We tested it on our in-house dyno and it delivered about 765 HP – at the rear wheels. This means it's producing closer to 865 bhp in bone stock form," said company founder & CEO, John Hennessey. "Upgrading the 765LT to 1,000 HP will drop the 0-60 mph time to just 2.1 seconds, which is just nuts."
In addition to the above-mentioned parts, you also get exterior Hennessey / HPE1000 emblems, along with a serial numbered dash plaque and engine plaque. As they didn't have to add any turbos, mess with the suspension, or fit it with new wheels and tires, they were able to keep the cost for the HPE1000 upgrade for the McLaren 765LT down to a reasonable $24,950.
Most people would be perfectly happy with the performance of the McLaren 765LT in stock form, but like they say, everything's bigger in Texas. Plus, you'll probably have the fastest car among your supercar buddies, so it's worth it just for the bragging rights.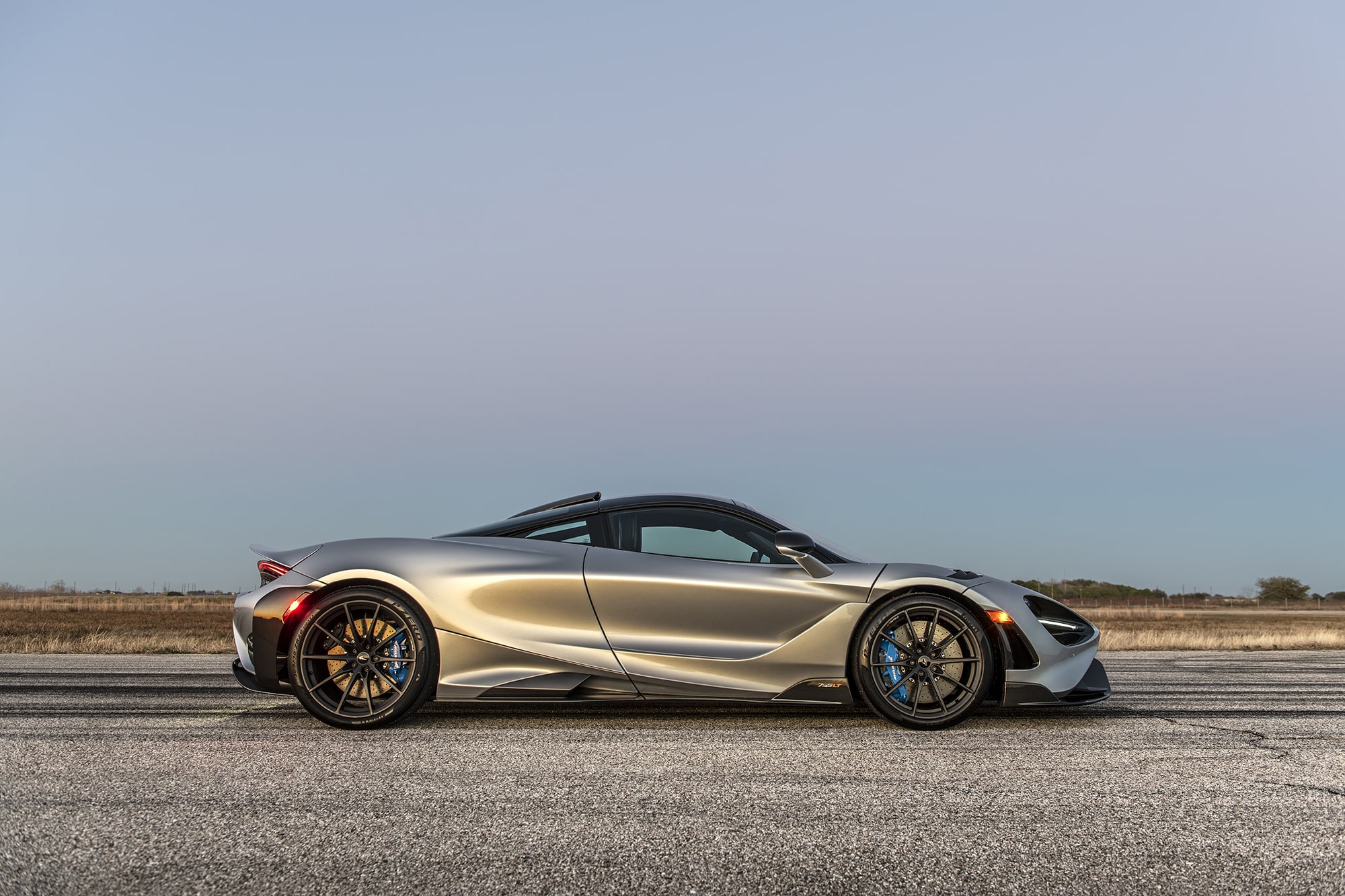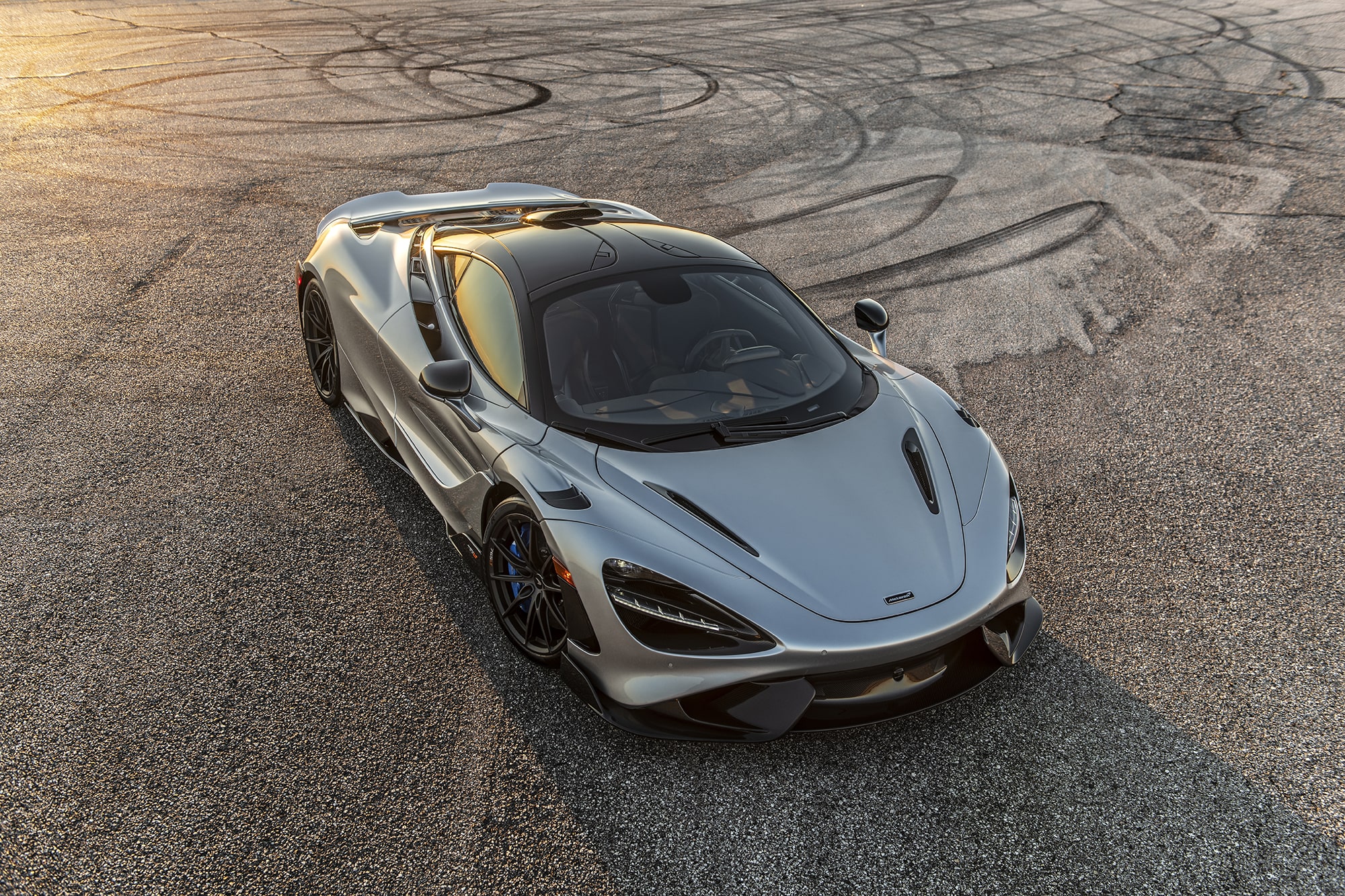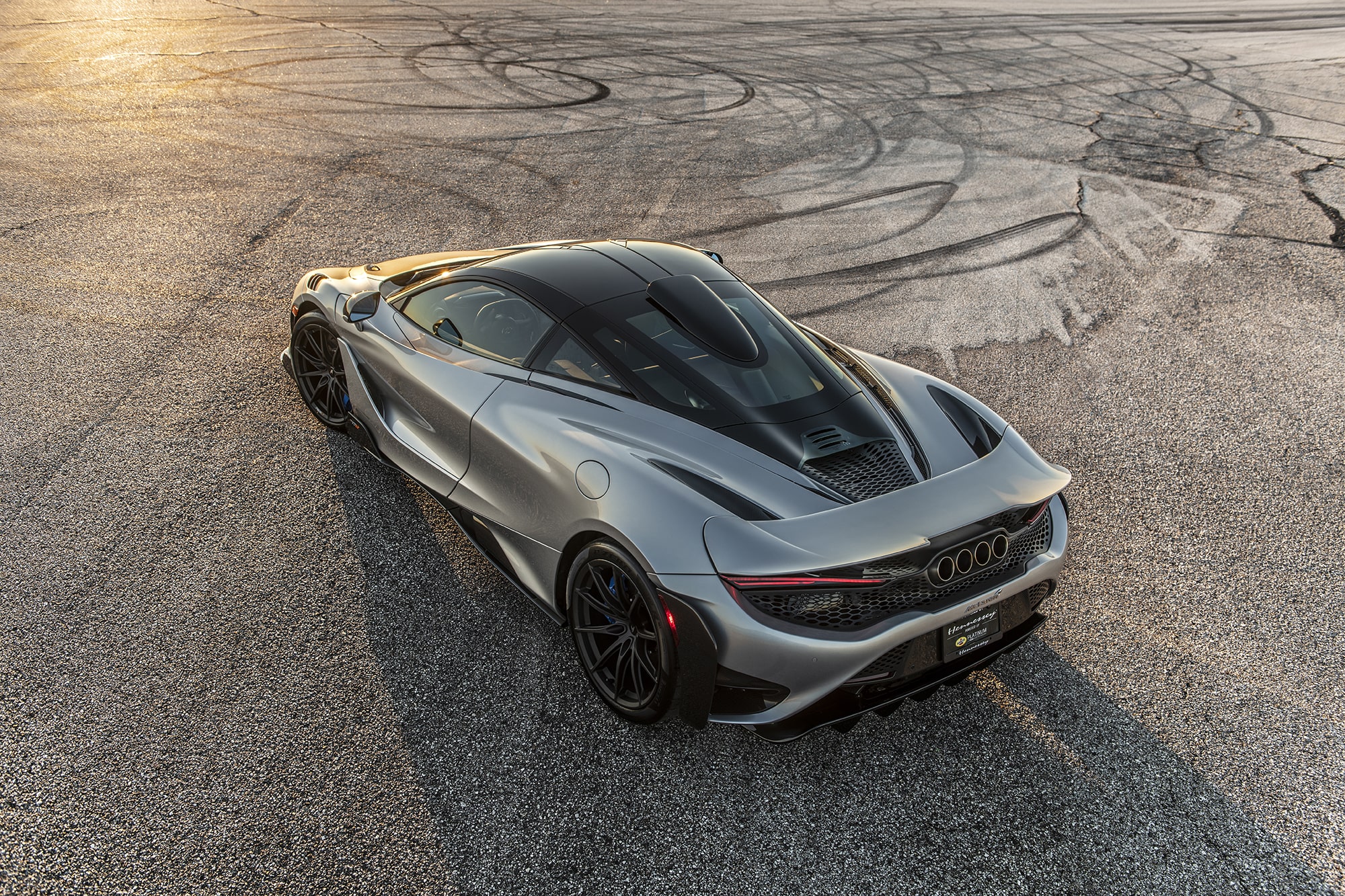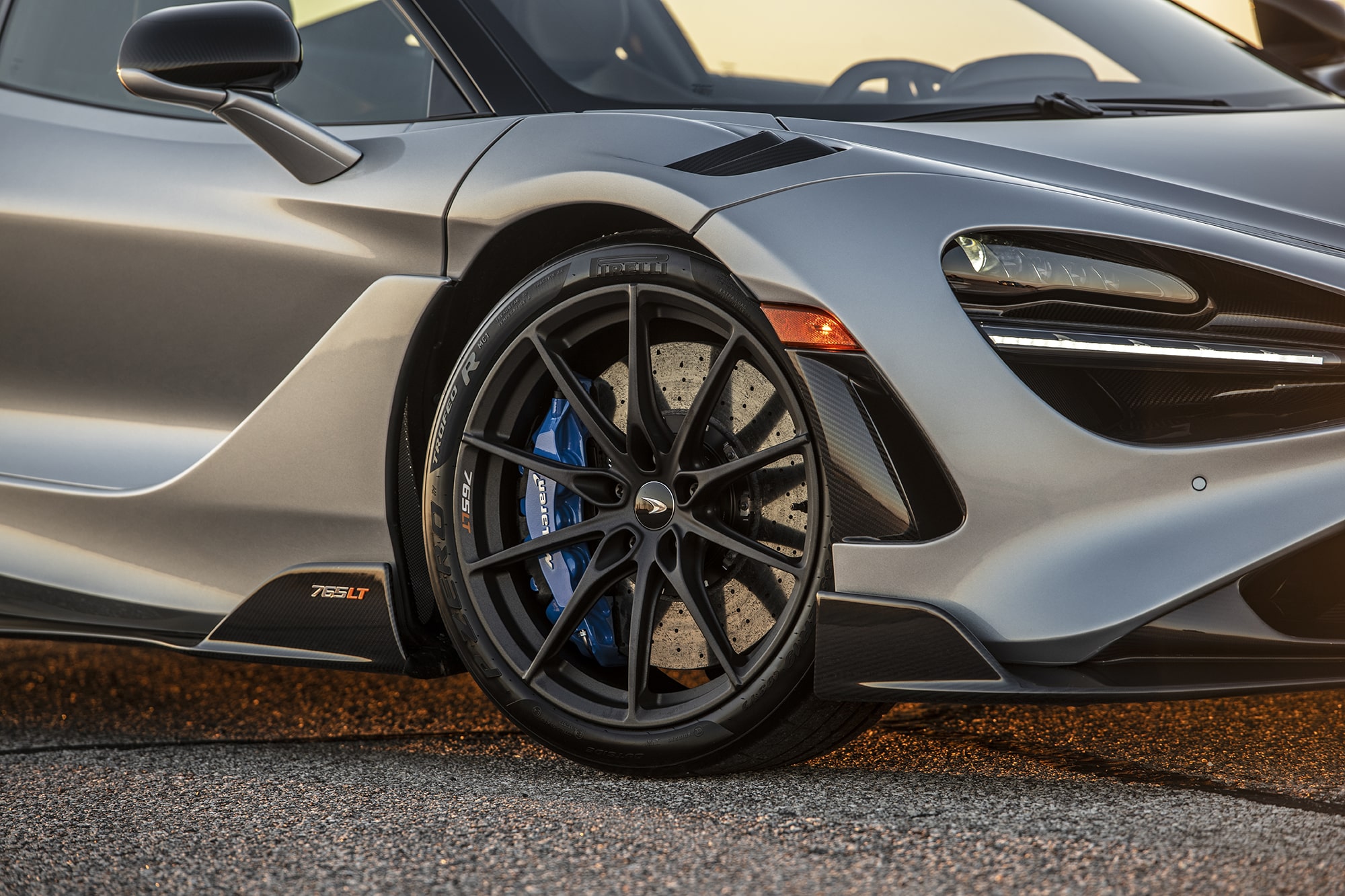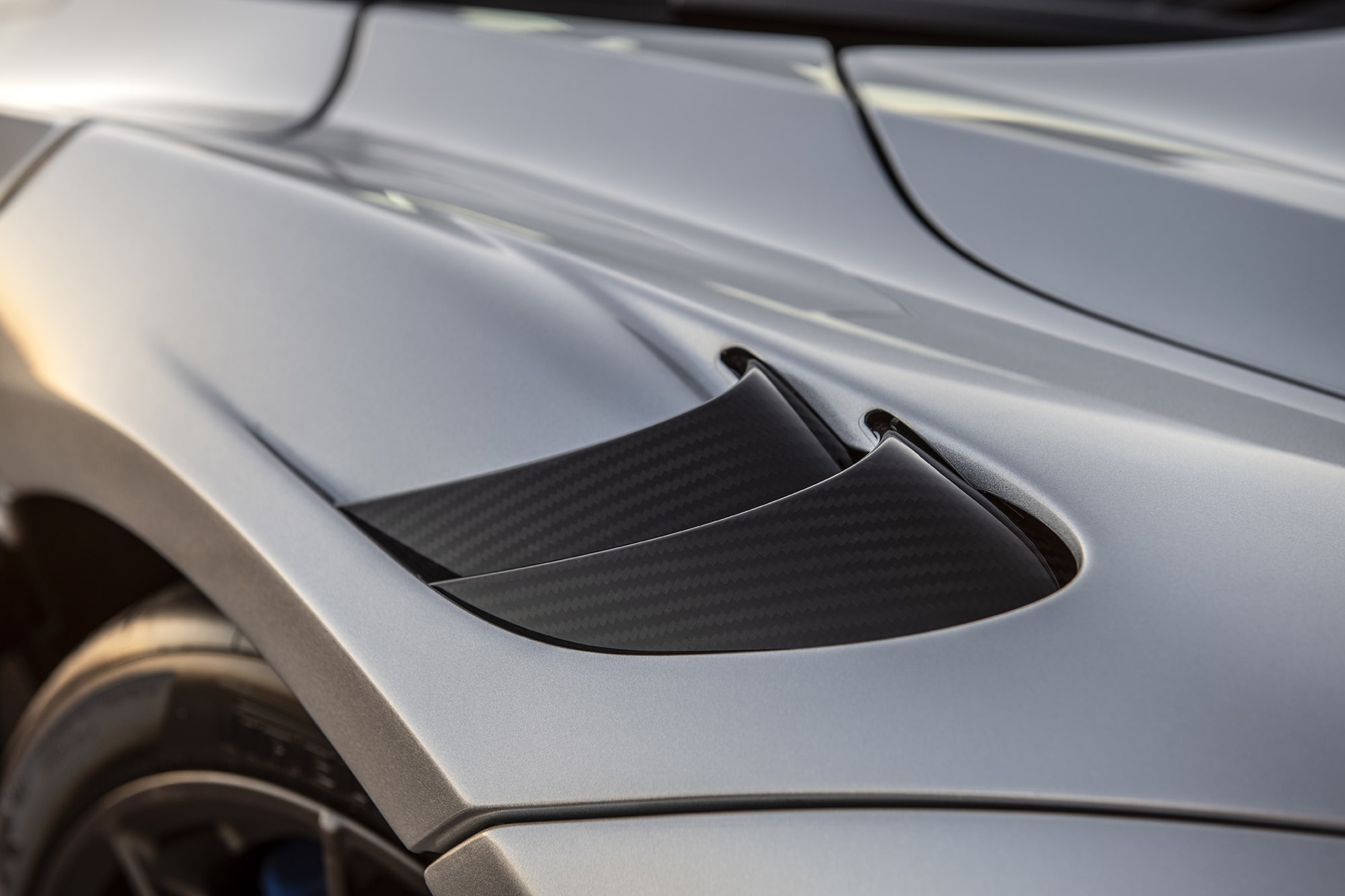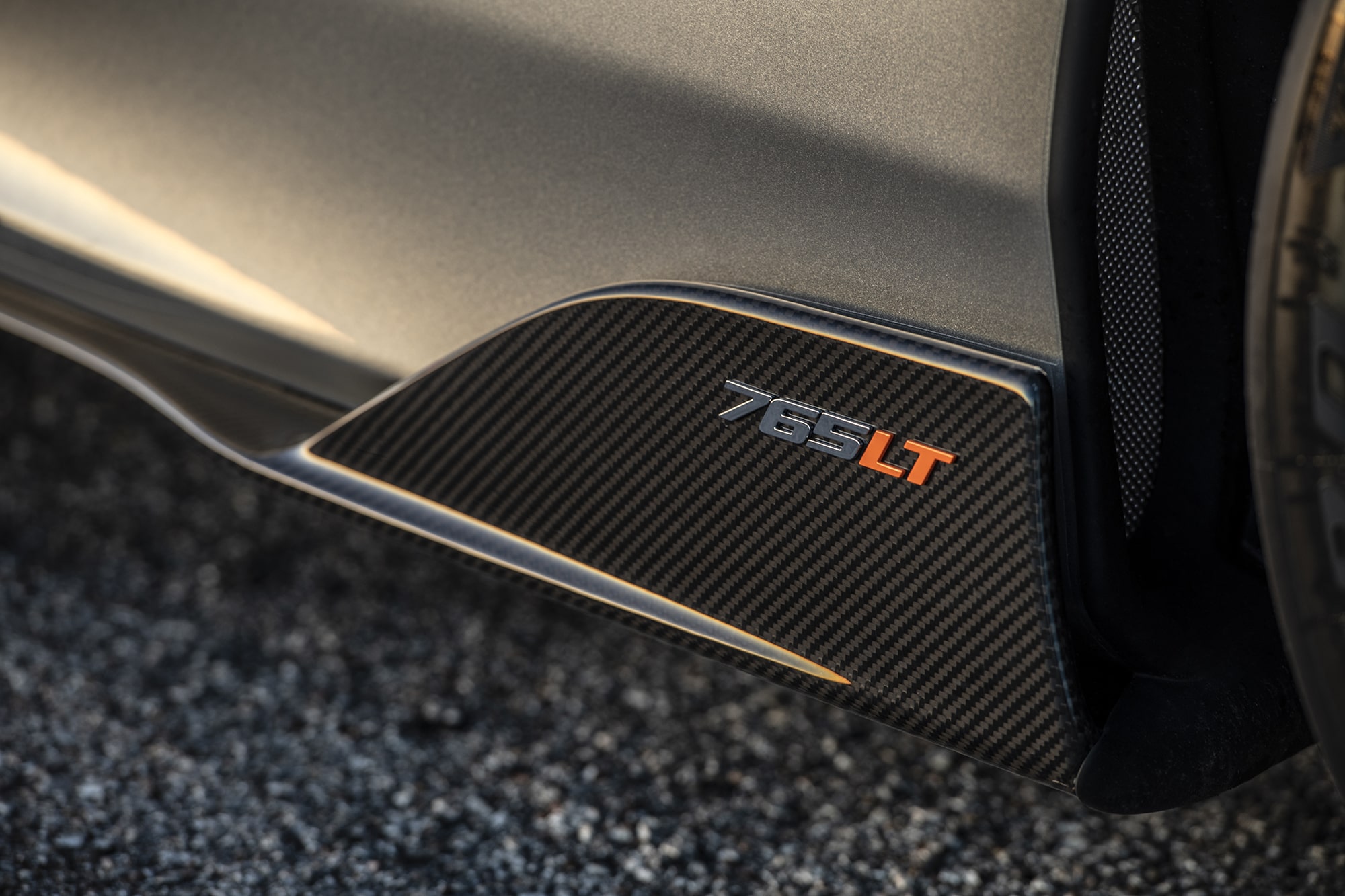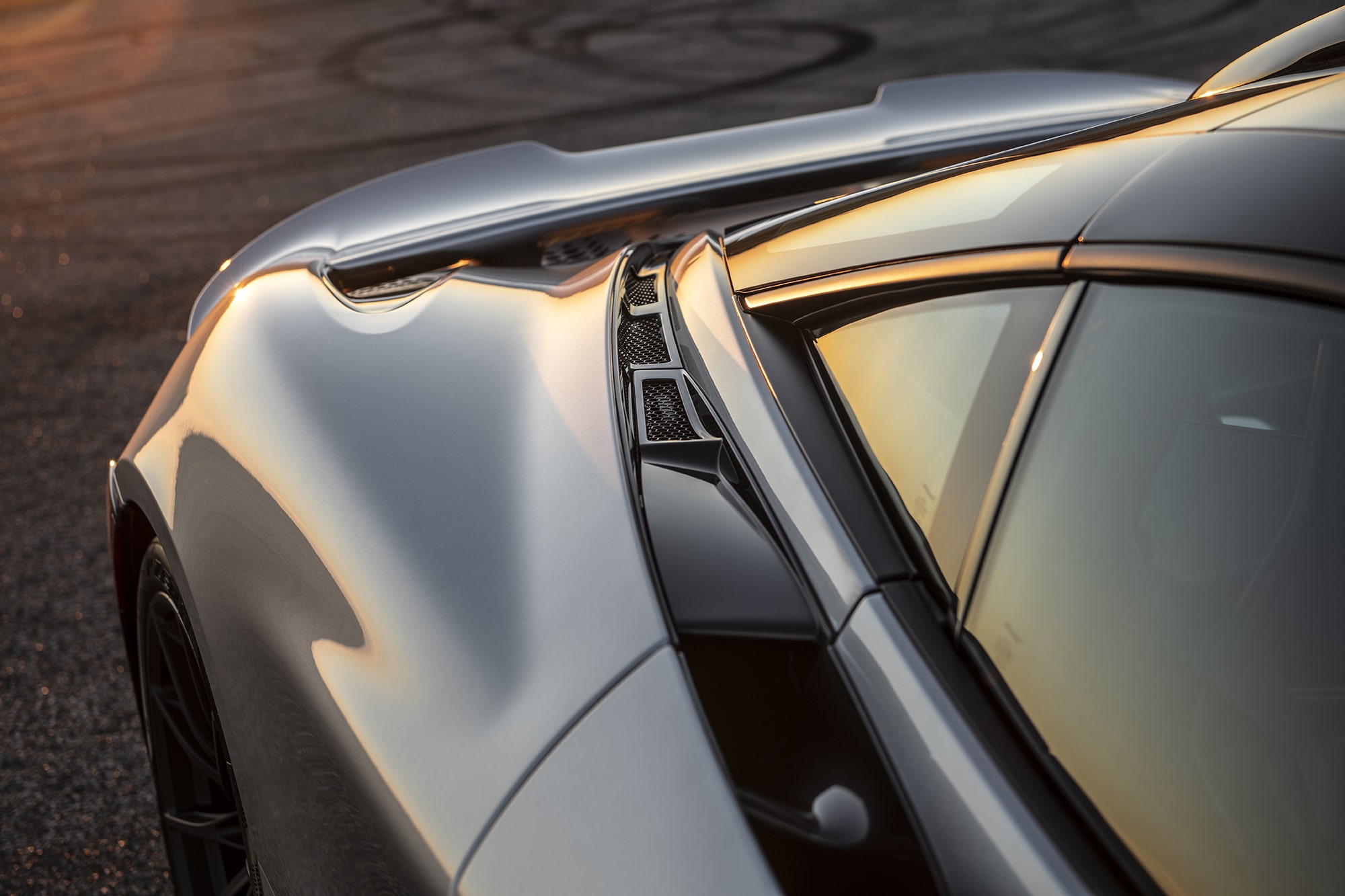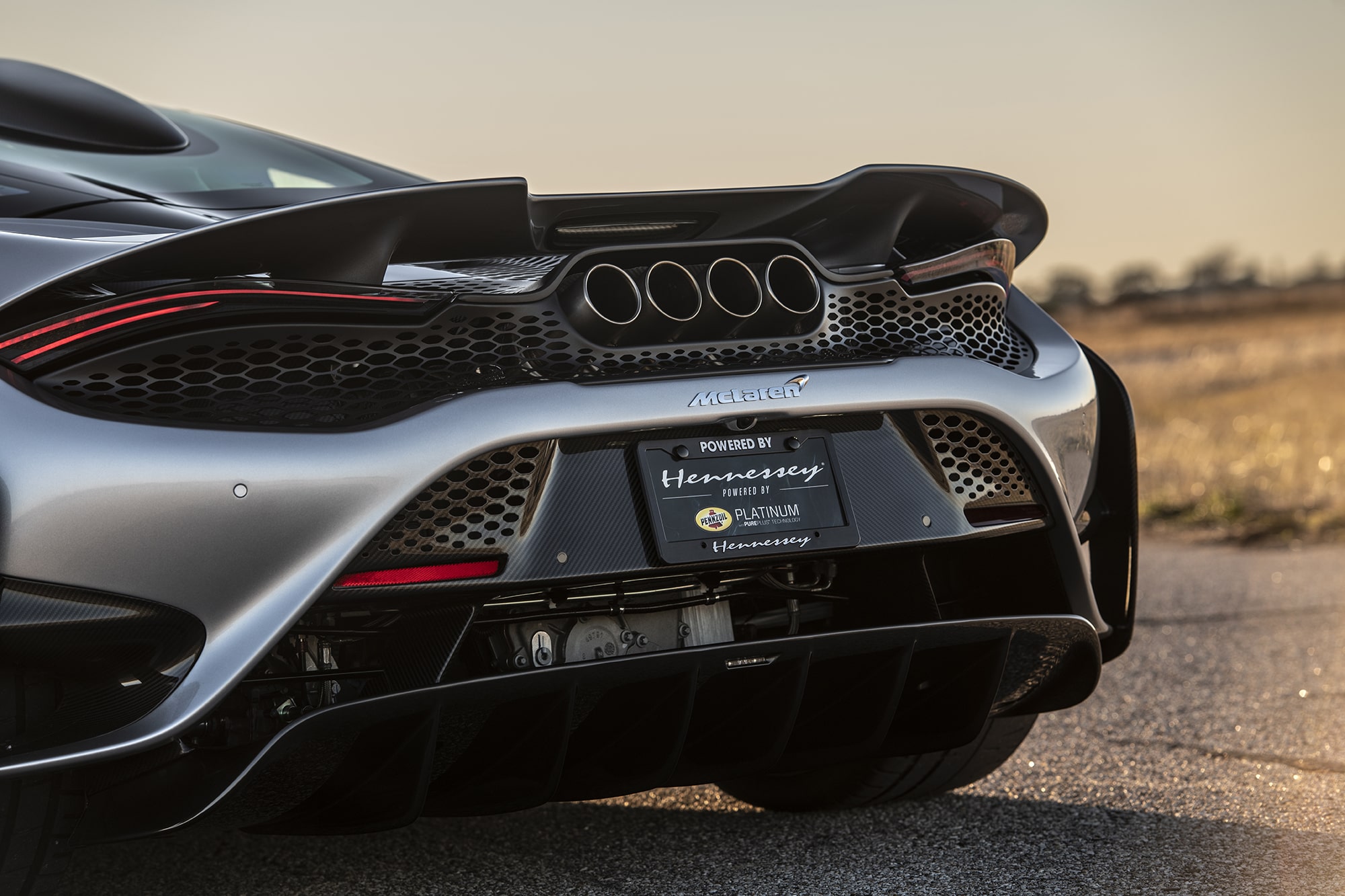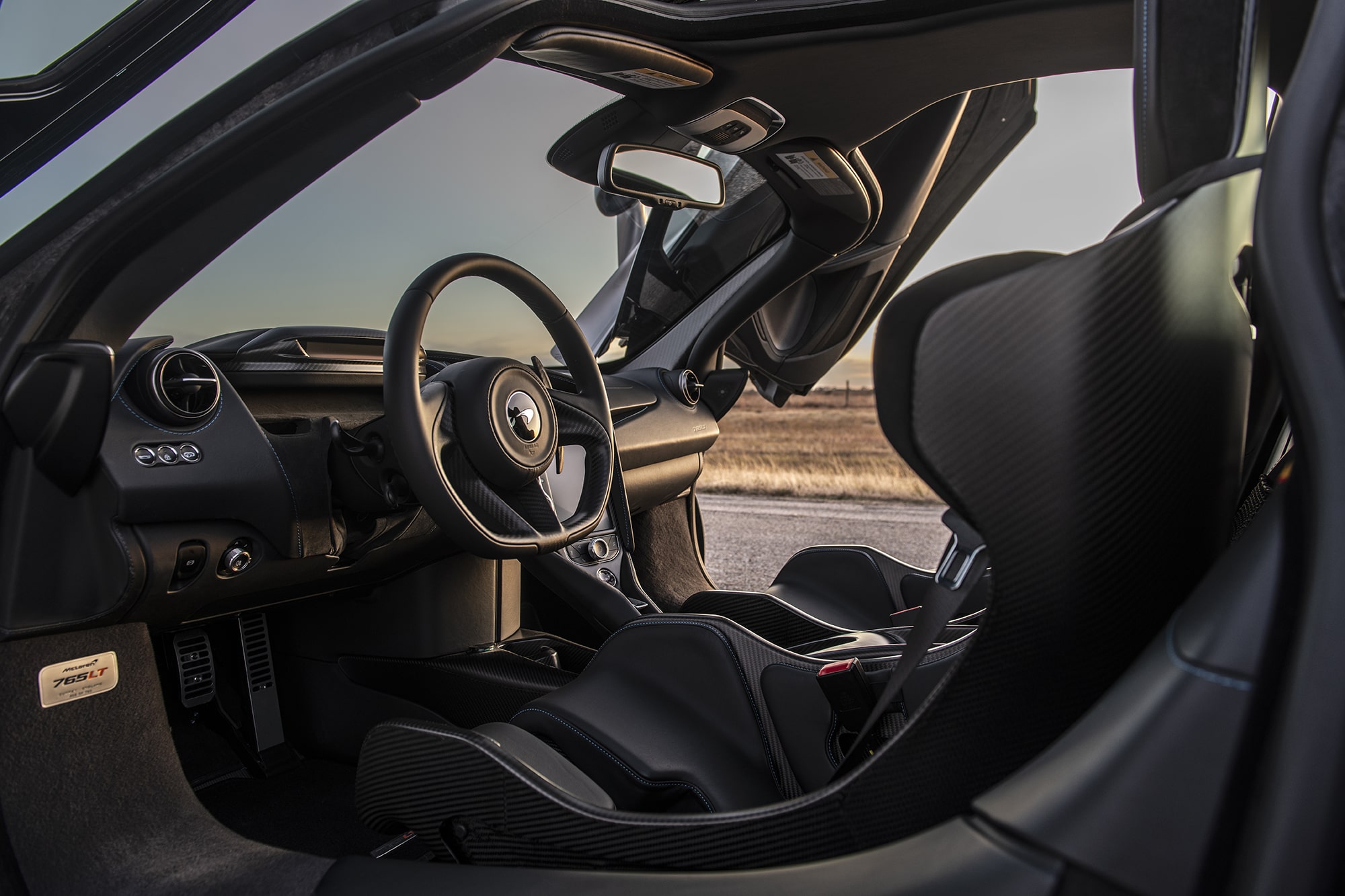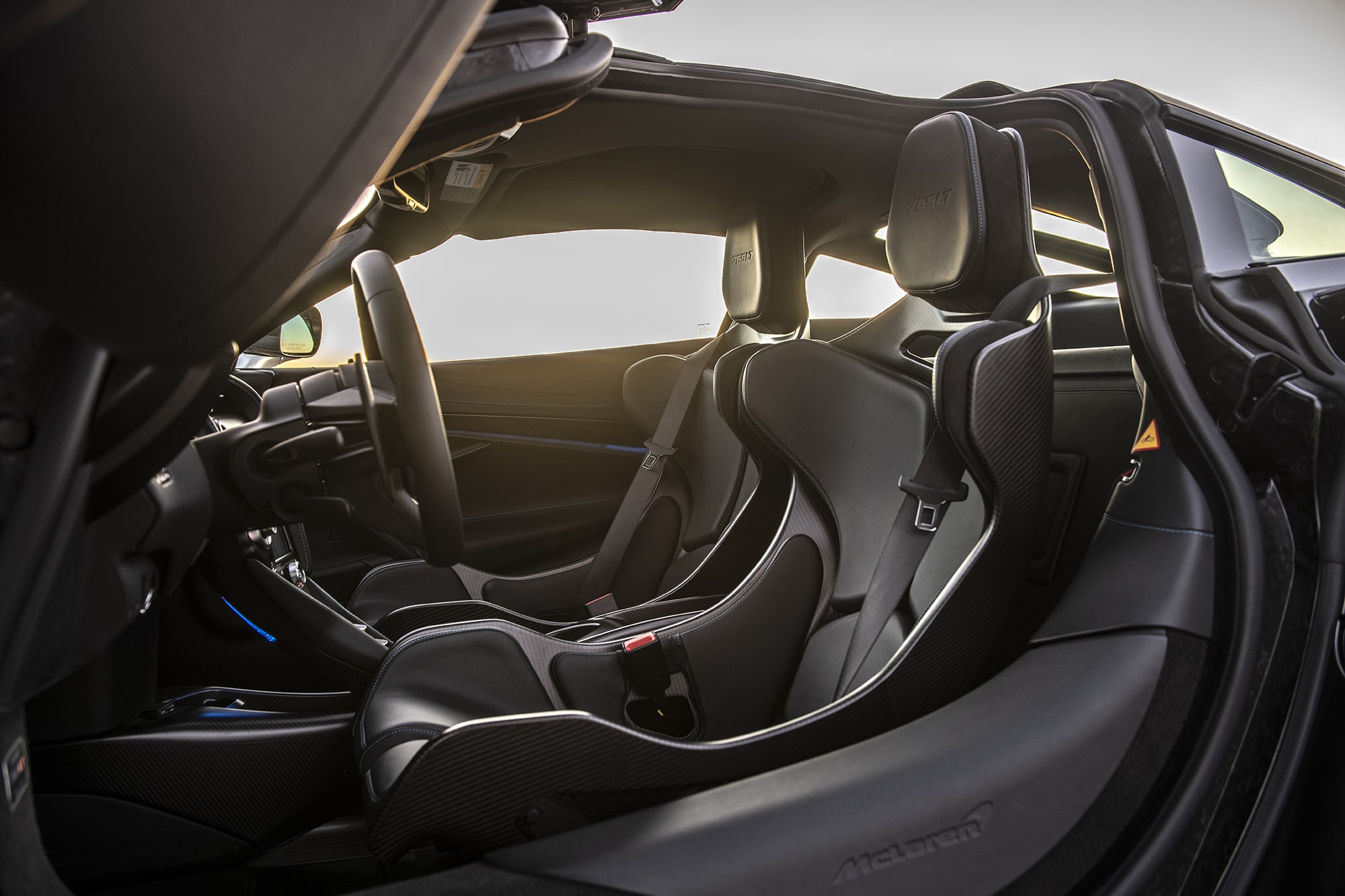 Like what you see? Visit http://hennesseyperformance.com for more information.