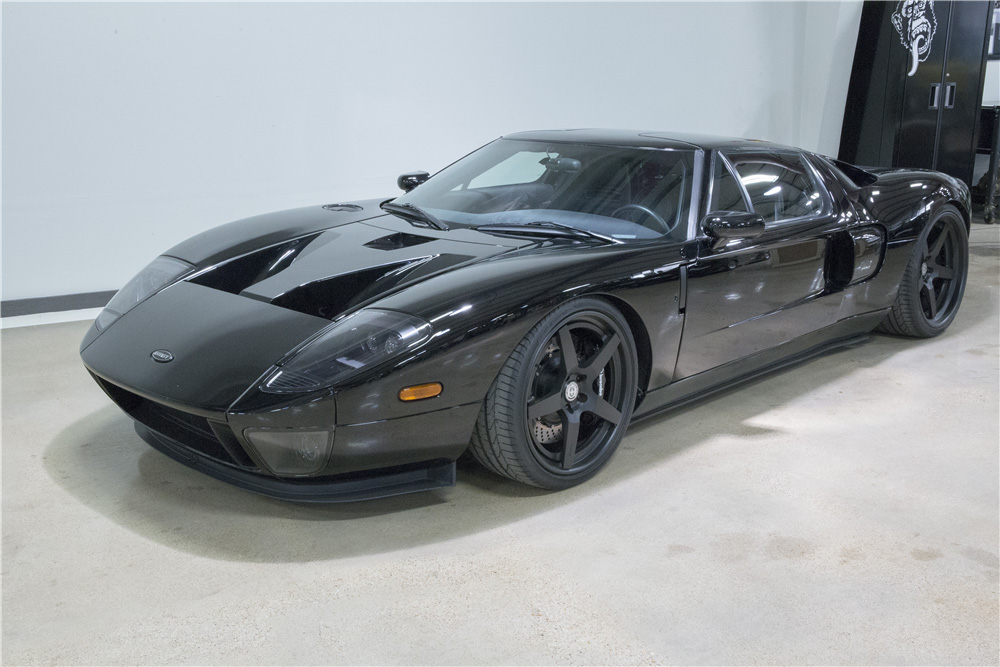 The guys over at Gas Monkey Garage rebuilt a badly wrecked 2005 Ford GT last season, and at the end of the show, Richard Rawlings decided to hold onto the car rather than sell it, because he believed the Ford GT market was on the rise, and he believed he could get $500K for their sinister creation.
Now while it's true that the price of Ford GTs have skyrocketed in recent years (I remember when you could pick them up for a little over $100K), I just don't see Richard getting this kind of premium for a car that had some serious frame damage (though shockingly has a clear title).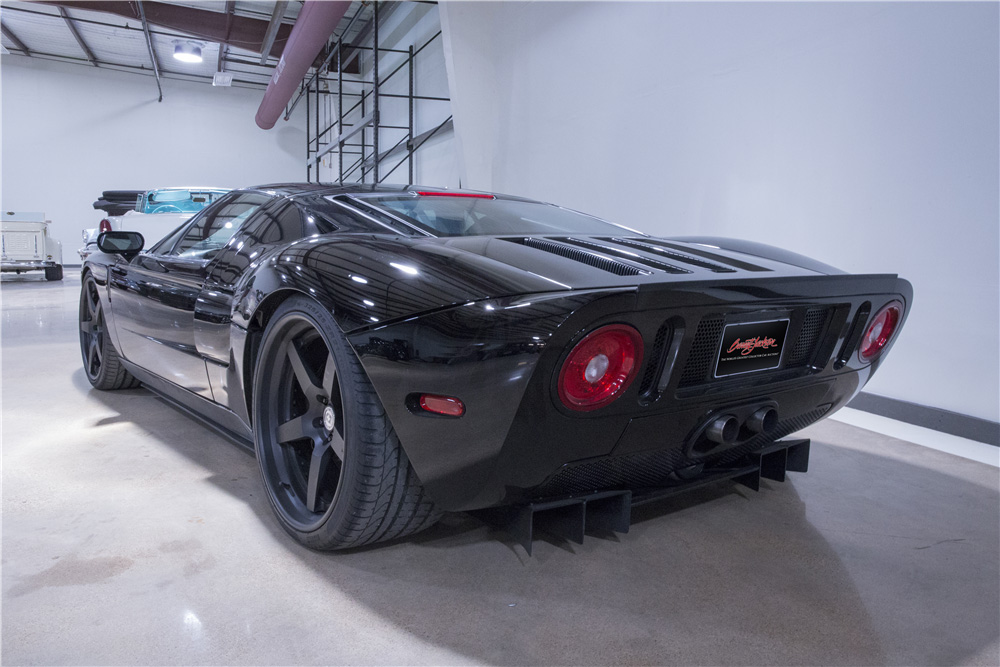 If you didn't catch the Fast N' Loud build, the supercar rides on a fully custom Ridetech Shockwave air-ride suspension and is managed by an AccuAir air management system. The result is a Ford GT that can be "stanced" at a Cars and Coffee event or height adjusted for street or track driving. A set of one-off staggered HRE 20- and 21-inch wheels complete the eye-catching package, and hide a quartet of massive Brembo brakes behind them.
Beneath the rear deck lives the same 5.4-liter V8 as before, however now it's been equipped with racier camshafts, free-flowing Borla exhaust headers, and a massive Whipple supercharger, among other refinements. All told, the car now puts out a massive 808 horsepower.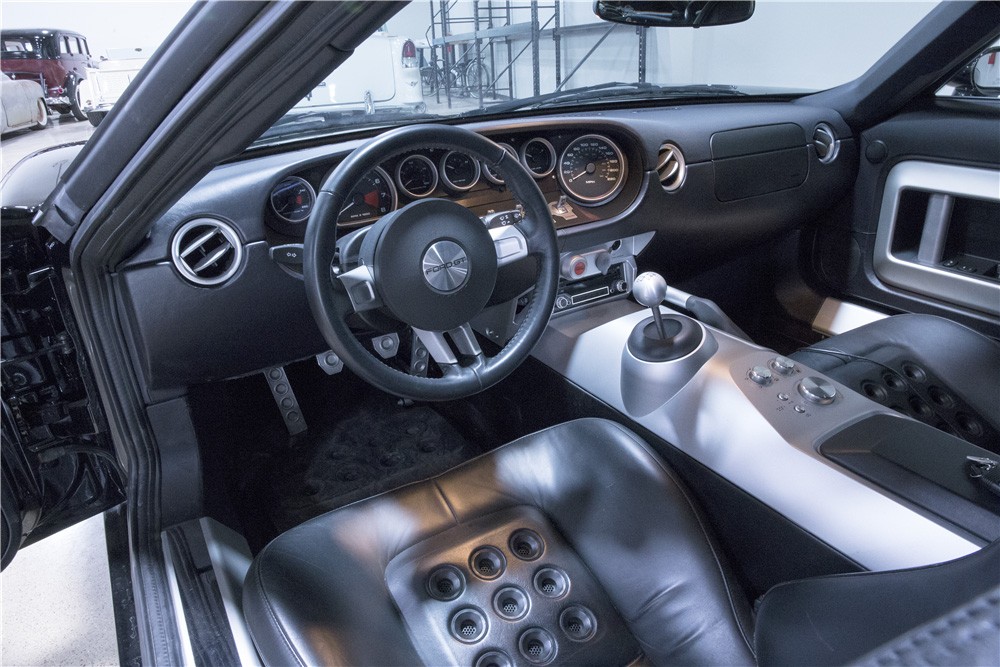 While purists might turn their noses to the modified GMGT, I have a feeling that there will be plenty of bidding on lot #643 when the Gas Monkey GT crosses the block at Barrett-Jackson on June 25th in Uncasville, CT.
What do you think the GMGT will sell for?