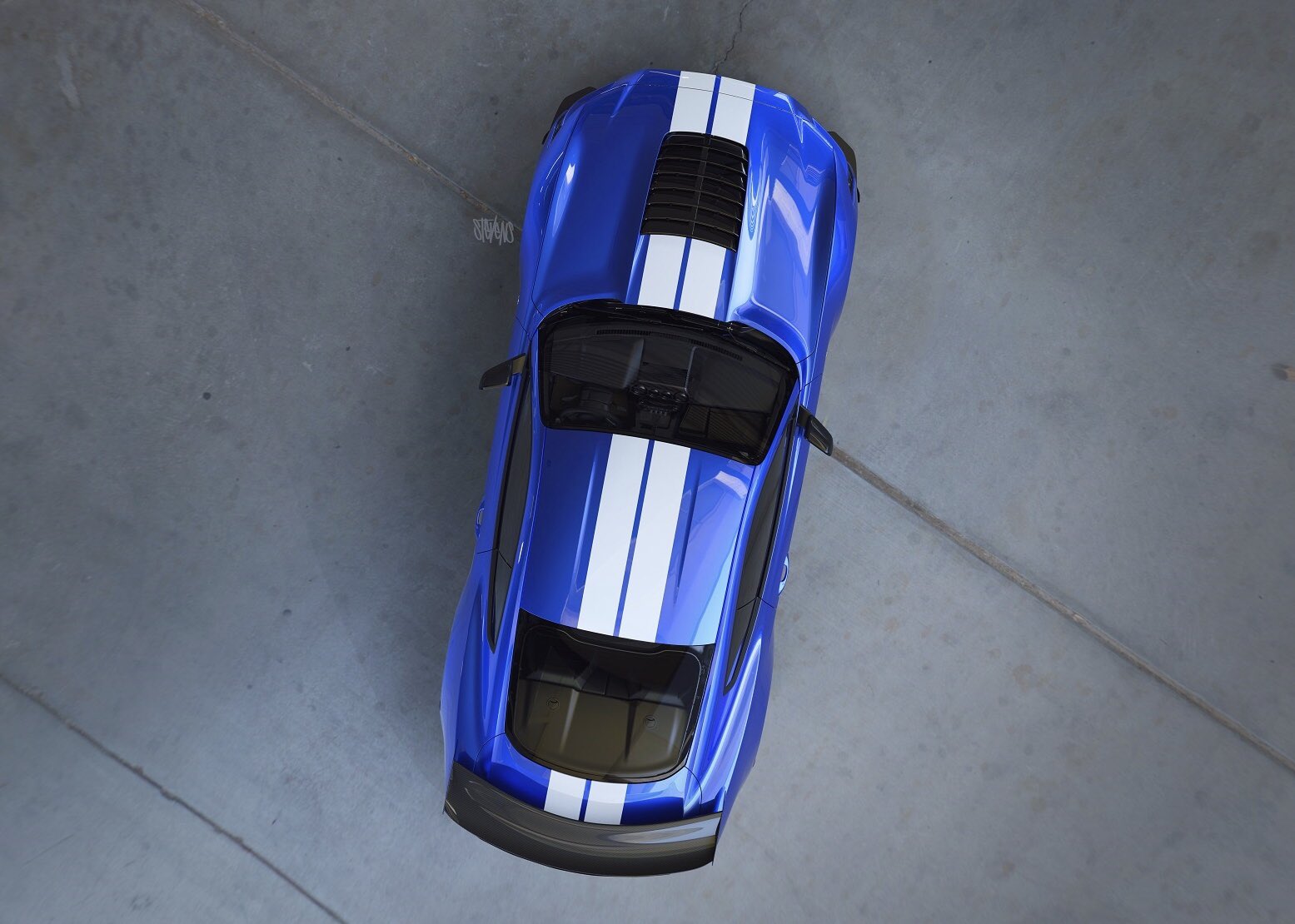 Back in January, Ford unveiled a little teaser video for the all-new Mustang Shelby GT500 at the Detroit Auto Show, and they followed that up with a shadowy photo of the front end.
Now, we have our first clear shot of the "more than 700 horsepower" muscle car that is slated to arrive later this year, which Ford supplied for Motor Trend's upcoming issue. And while the overhead view doesn't give us much to work with, it does show off the car's new vented hood, which should help keep the 5.2-liter supercharged V-8 nice and cool.
We can also see the widened front fenders (presumably to house some meaty tires), a glimpse of the front splitter, and a massive carbon fiber wing in the rear, which will sit on a pair of risers, per that earlier teaser video.
The Ford blue paint job and white stripes finish off the look, and it looks like a freaking beast. Here's hoping we don't have to wait too much longer to see this bad boy in all of it's glory.