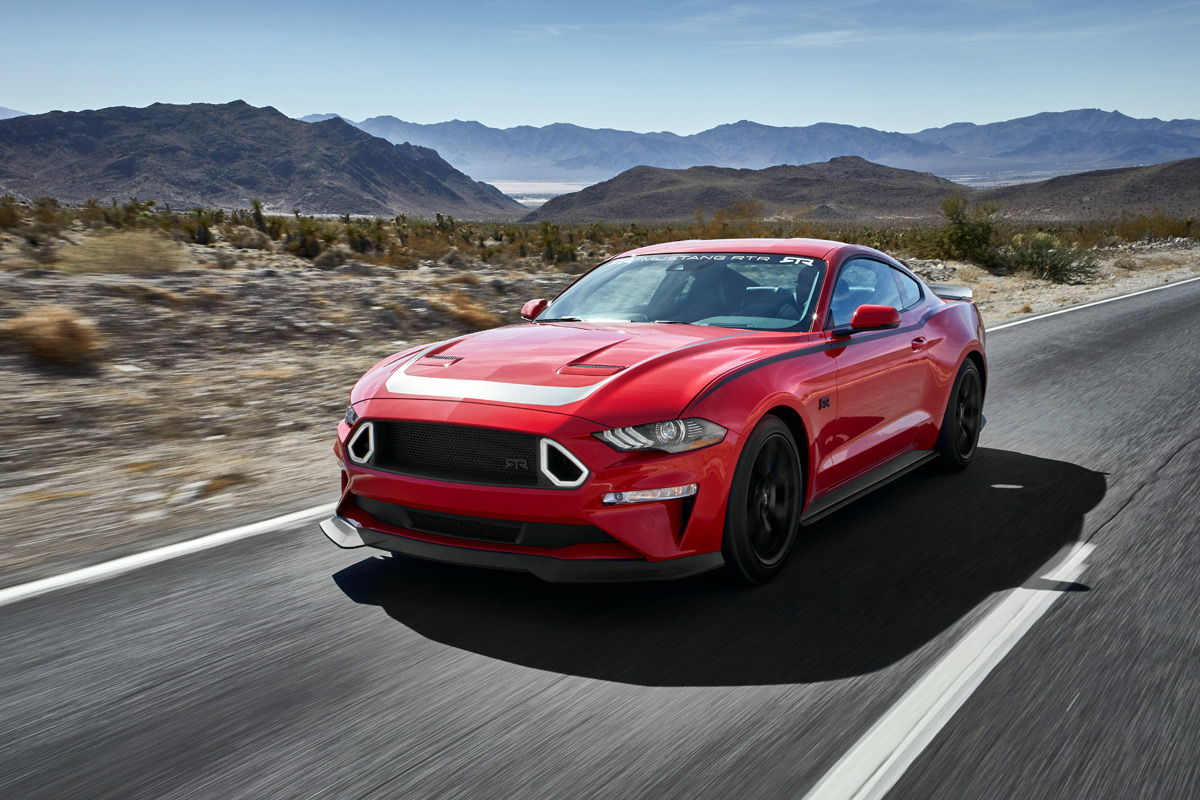 One of the first things I noticed at the Ford booth at SEMA this year was a bright red Mustang with a number of RTR styling cues, most notably that signature grille of theirs.
Seeing as how Ford's booth housed a number of Mustangs from various builders, I didn't give it much thought at first glance. But I later came to find out that this was the Ford Series 1 Mustang RTR, and that it was going to be sold to the public!
That right, world champion drifter Vaughn Gittin Jr. and his RTR team collaborated with Ford Performance to put out a limited-edition Mustang that embodies the flavor of Gittin Jr's drift car, though most of the changes are purely aesthetic.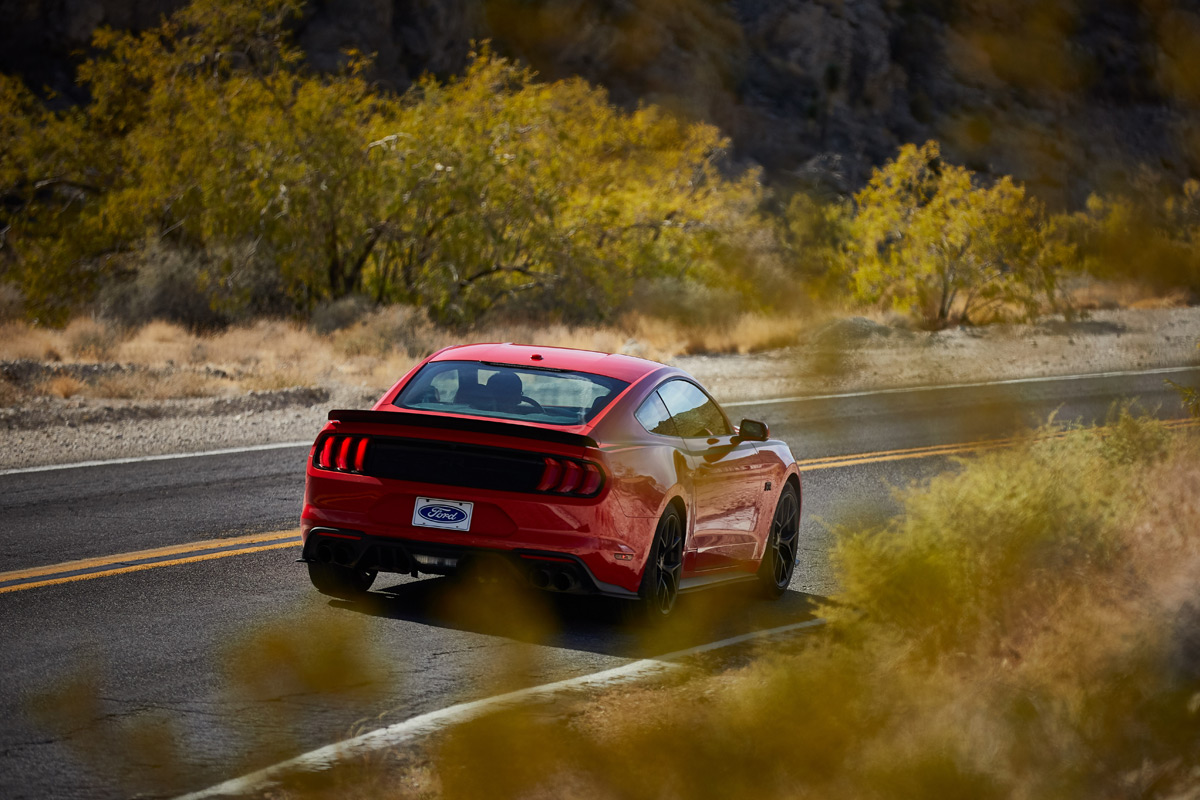 "Our goal was to take the driving and owner experience of the iconic Ford Mustang to the next level," said Gittin, President and Chief Fun-Haver of RTR Vehicles. "This collaboration has created a Mustang that offers smile-inducing street driving, diverse capability on the track and a very distinctive owner experience for those looking to stand out from the crowd."
Mission accomplished Vaughn.. The Series 1 Mustang RTR features RTR's signature modern and aggressive styling. The Ford Performance suspension has adjustable sway bars that can change the chassis balance for either passive or MagneRide™ suspensions to suit twisty backroad driving, laying down lap times, drifting or blasting down a drag strip.
Other unique content includes:
Staggered wheel and tire package – 19 x 9.5-inch front and 19 x 10-inch rear
Performance Pack 1 spoiler with RTR Gurney flap
RTR grill with lighting, body and aerodynamics packages, and graphics
RTR fender badges, floor mats, shift knob and puddle lamps for even more custom touches
RTR Powered by Ford Performance deck lid trim panel badging and radiator cover badge
Serialized dash plaque, illuminated RTR Powered by Ford Performance sill plates and certificate of authenticity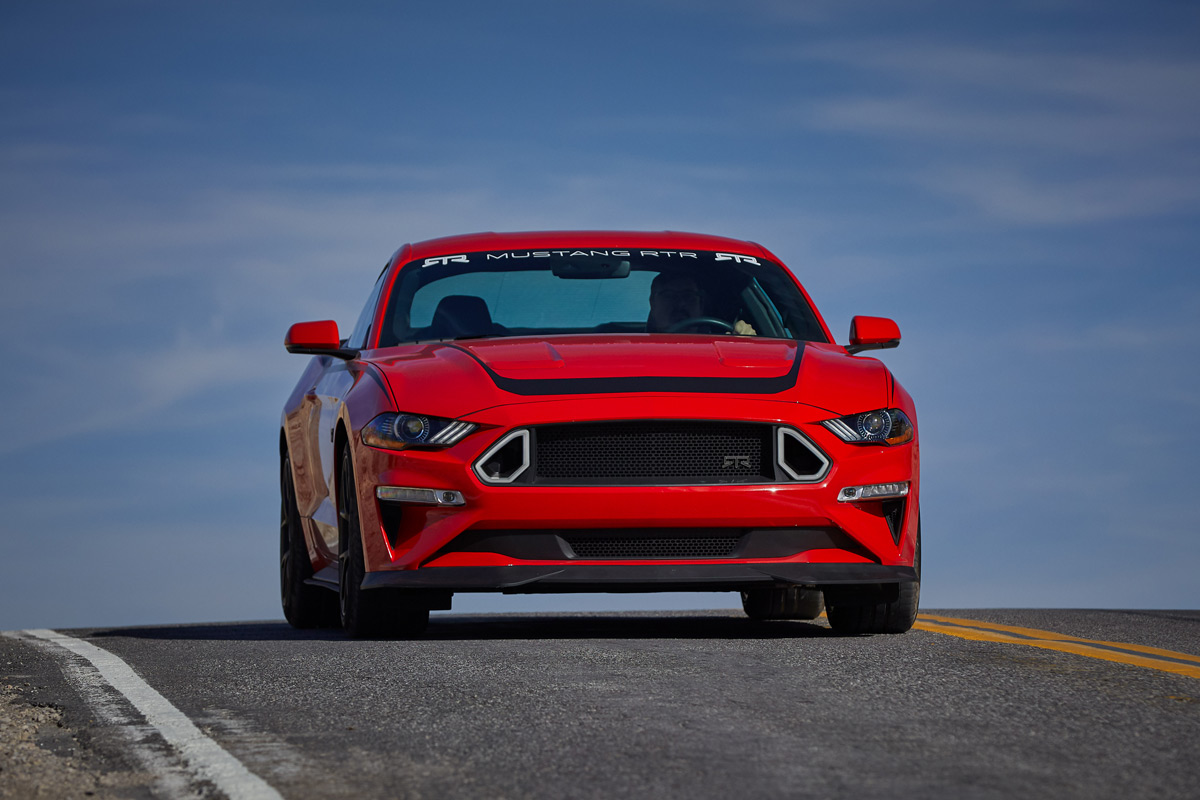 The Series 1 package is slated to arrive in select Ford dealerships in early 2019, and it can be installed on any Mustang EcoBoost Performance Package 1 or Mustang GT Performance Package 1 model (meaning you still get a factory warranty).
But don't wait too long to decide, as only 500 examples of the Series 1 Mustang RTR will be built. Pricing hasn't been announced yet, but we'll keep you posted.
What do you think of the Ford Series 1 Mustang RTR?