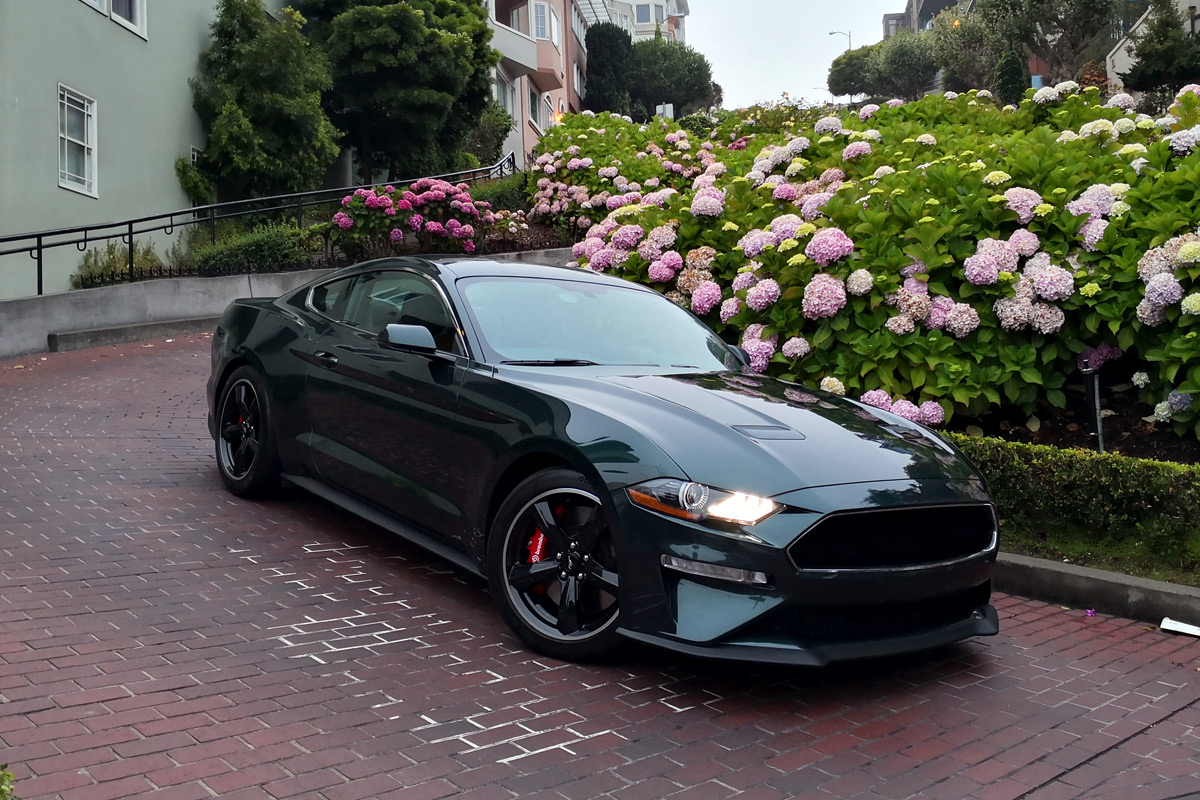 Last week, Ford brought us out to San Francisco to drive the new 2019 Ford Mustang Bullitt. A fitting venue, given that 50 years ago, one of the most iconic car chase scenes in Hollywood history was filmed there. Of course, I'm talking about 1968's Bullitt, starring Steve McQueen.
In the movie, McQueen drove a Dark Highland Green '68 Mustang GT fastback in an epic chase scene that spanned 12 minutes. And unlike today's movies, it was the real deal, with no CGI to rely on back then. Cars were jumped, hubcaps were lost, and ultimately, one car went boom!
The 2019 Mustang Bullitt pays tribute to the original, painted in classic Dark Highland Green, equipped with a 6-speed manual transmission with rev matching (which can be disabled), and a gear shifter featuring a white cue ball shift knob.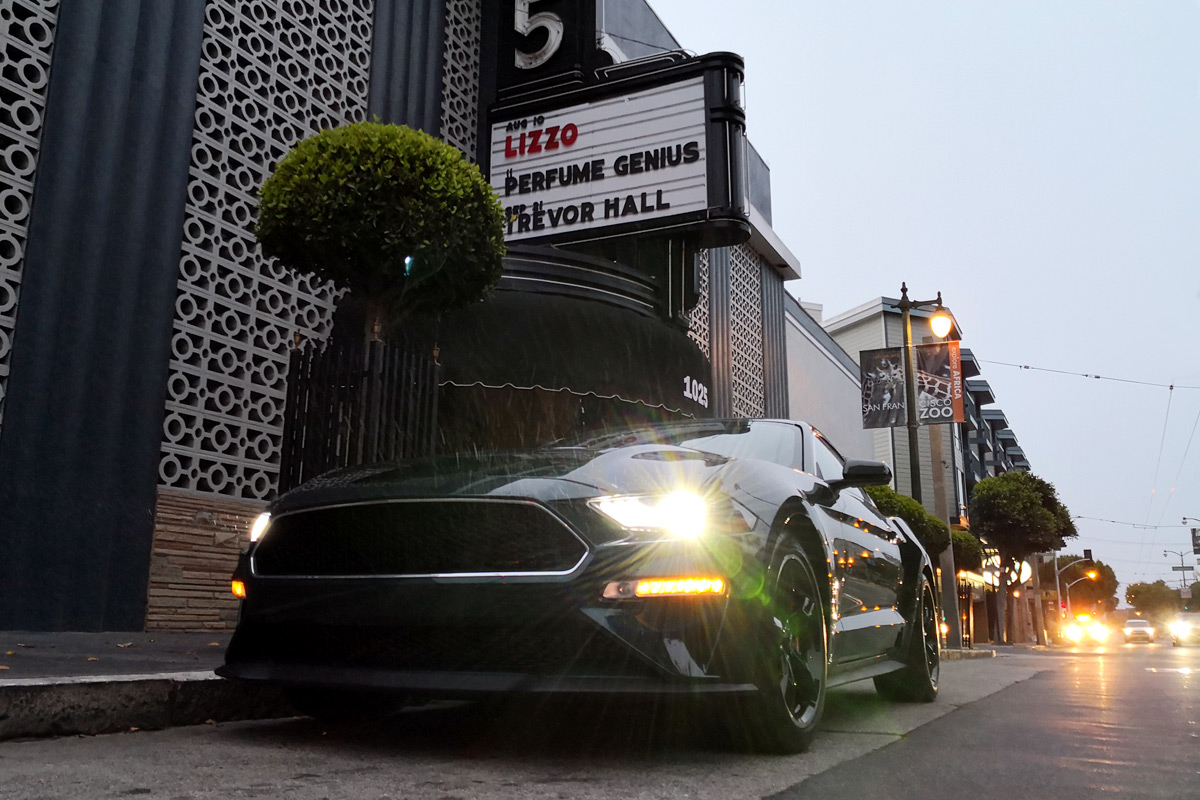 Other features paying tribute to the car McQueen drove are subtle chrome accents around a unique black honeycomb grille and side windows, 19-inch classic torque thrust aluminum wheels and red painted Brembo brakes. There's minimal badging inside and out, with only a circular faux gas cap Bullitt logo emblem on the rear decklid adorning the exterior.
But don't be fooled into thinking that the Bullitt is just an aesthetics package. Building off of the Mustang GT Performance Package, the new Mustang Bullitt gets a performance open air intake, Mustang Shelby GT350 intake manifold, plus a larger 87-mm throttle body and unique PCM calibrations. The exhaust has also been retuned to give the car its signature burble.
These changes give the Mustang Bullitt a nice bump in performance, with 480 horsepower and 420 lb-ft of torque, along with a top speed of 163 miles per hour. That's 20 HP more than a standard Mustang GT, with an 8 mph increase on the top end!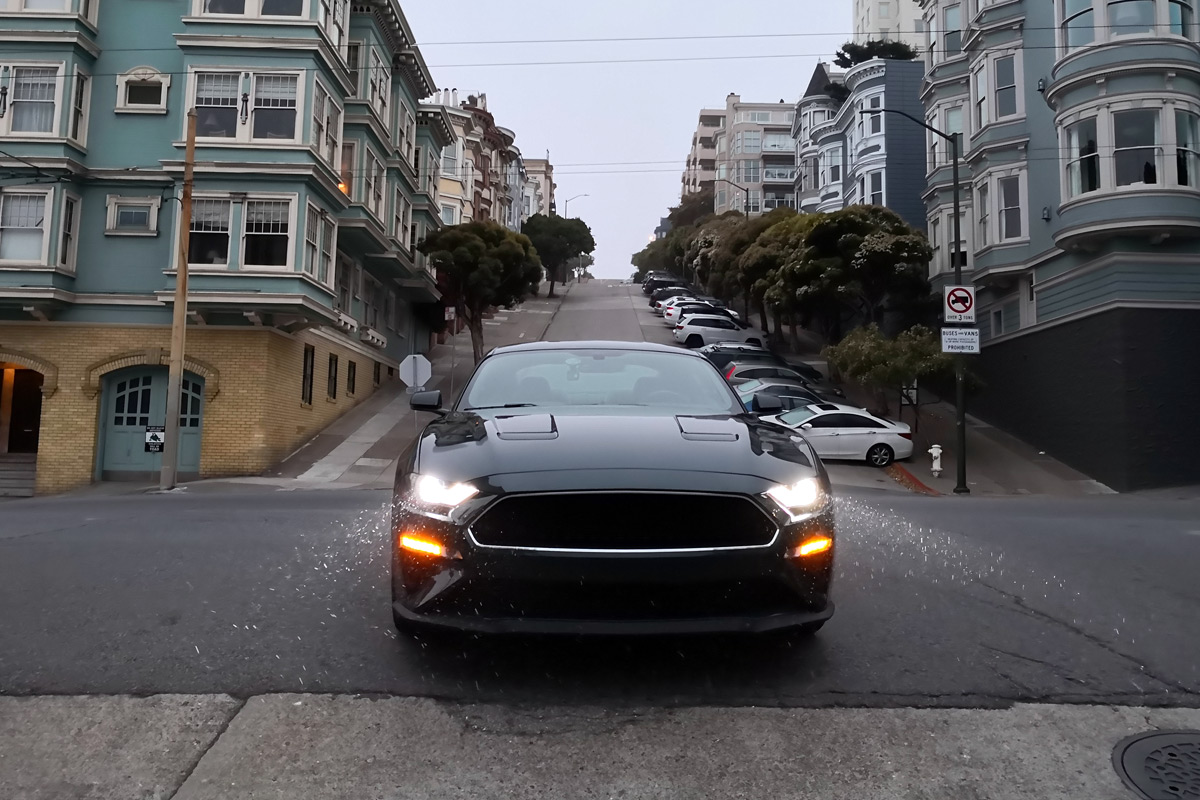 We took the Bullitt through the winding Skyline Boulevard at a pretty healthy clip, and the car felt fantastic, staying firmly planted in the twisties, never lacking in the power department. In fact, I kept it in 3rd gear for most of this stretch, as the car as torque for days. Could we notice that extra 20 HP? Not really. But it's worth it just for that glorious exhaust note..
The following morning, I got up SUPER early with one goal in mind, To retrace Bullitt's iconic chase scene in the 2019 Mustang Bullitt. And with most of the city still asleep, I had free reign of the roads, barreling through town like I was Steve McQueen.
It was rather surreal pulling up to Bimbo's 365, which looks the same as it did 50 years ago. We jumped out, grabbed a few photos, and then headed towards Taylor Street, where those sweet jumps happened. Much like in the movie, we drove up and down this street a few times, but at a slightly safer speed. The only thing missing? A green Volkswagen Beetle.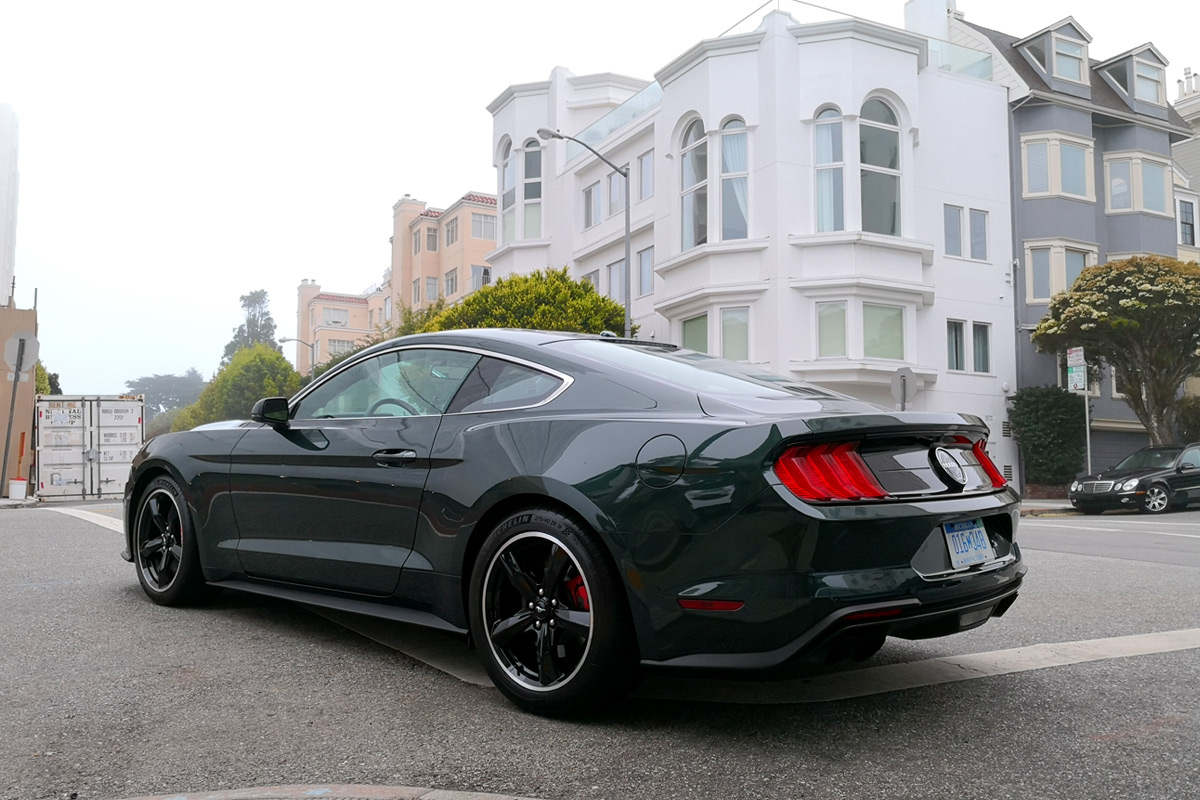 From there, it was on to Filbert Street, the steepest street in San Francisco. Needless to say, I triple-checked the parking brake here before hopping out to take a few photos, as I didn't need this car rolling away! Then it was off to Chestnut Street, where the Charger had a serious case of oversteer and slammed into a parked car. Steve missed the turn and is forced to do a smoky burnout in reverse. We may have left a few tire tracks of our own here as well. 🙂
Afterwards, we headed down Laguna Street, before hopping onto Marina Boulevard. And with that, our Bullitt chase scene had come to a close. Not many people can say that they drove in the footsteps (tire tracks?) of Steve McQueen, in a Mustang Bullitt no less!
"When making a Bullitt, there are certain things it absolutely must have," said Carl Widmann, Mustang chief engineer. "It has to have the right attitude and it has to be unique in some way from a Mustang GT. More than anything, it has to be badass."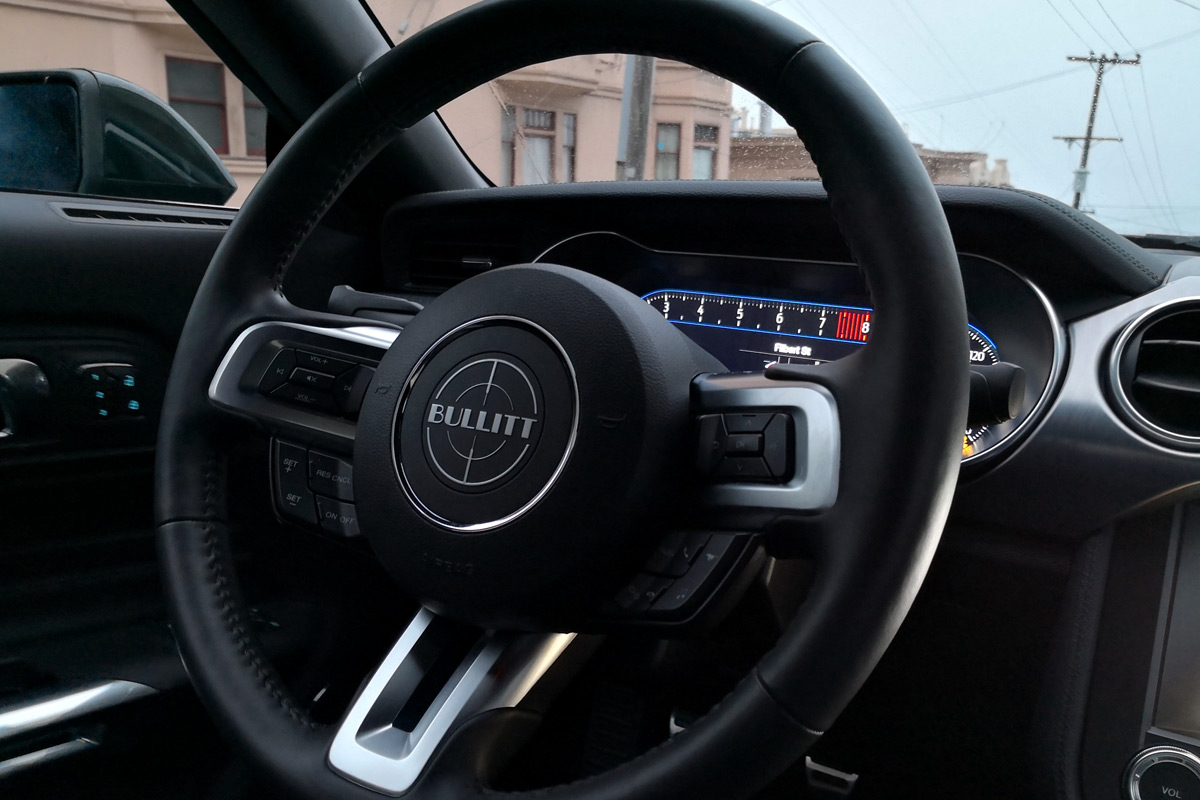 The 2019 Mustang Bullitt delivers badassness in spades, and you will definitely stand out from the rest of the Mustangs out there in one. We got LOTS of thumbs-up from people as we drove through, many who probably never even saw the movie. But there's just something about the Bullitt that resonates with people. Must be that baddassness.
With a starting price of $46,595 and a fully-loaded price of $52,980, the new Bullitt might give some folks sticker shock. But trust me, you're getting a lot of car for your money.
What do you think of the 2019 Ford Mustang Bullitt?