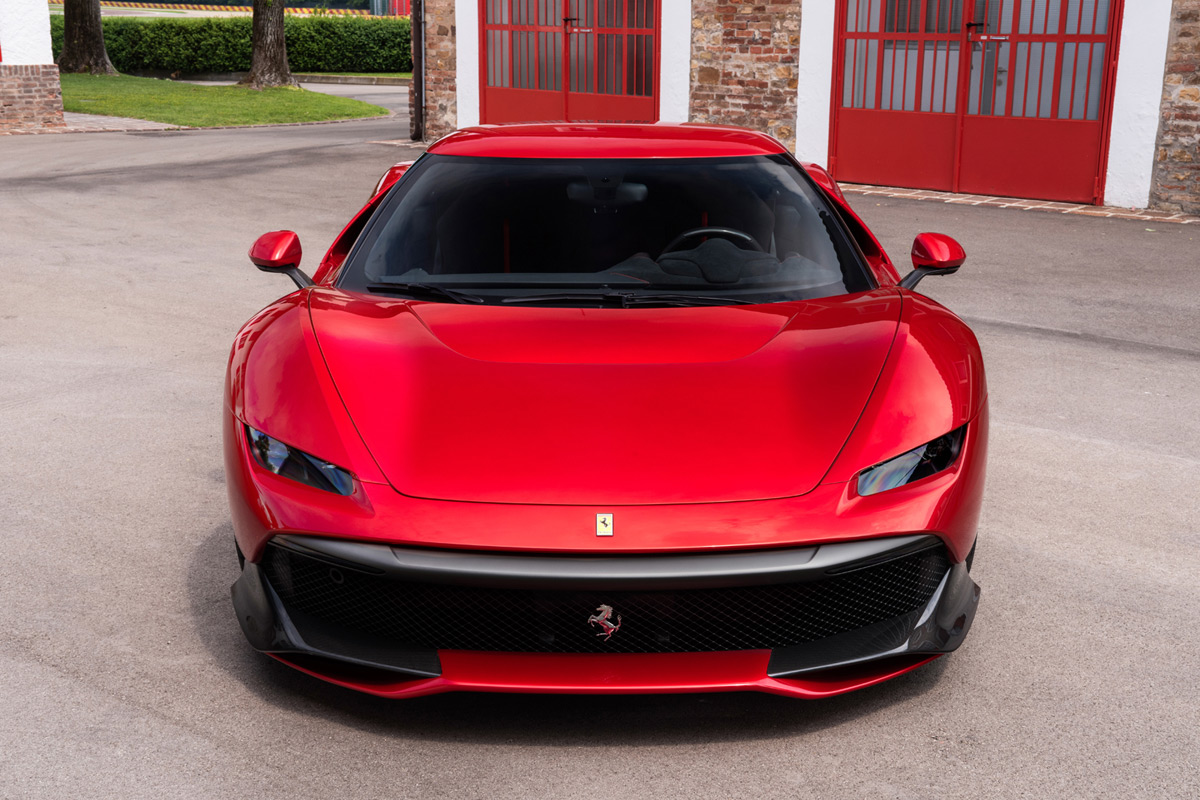 Feast your eyes on the Ferrari SP38, a one-off Ferrari that's based on the chassis and running gear of the 488 GTB, built for "one of Ferrari's most dedicated customers" who has a "deep passion for racing".
While the SP38 is based on the Ferrari 488 GTB, each and every exterior body panel has been replaced, their shapes inspired by the F40, the 308, and previous custom Ferraris such as the J50 and the 458 Speciale MM.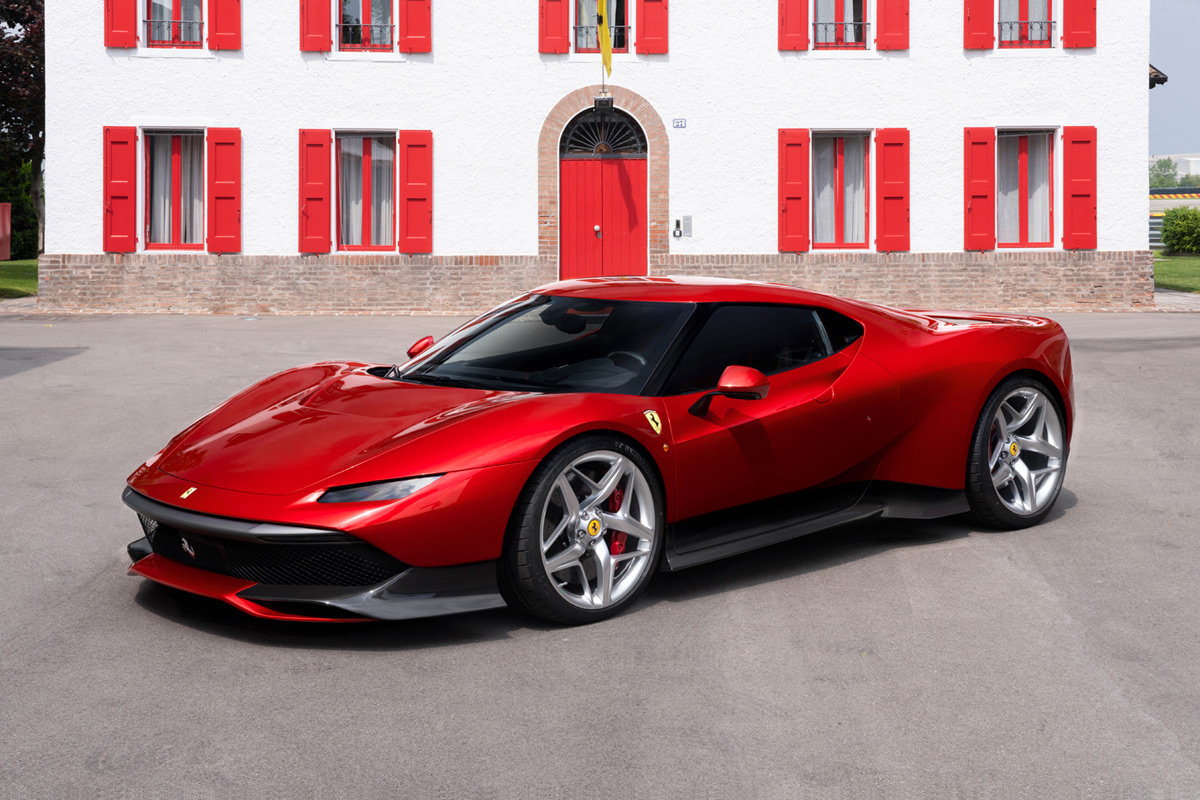 One of the most striking features of the SP38 is its louvered engine cover, which flows to meet a neatly integrated rear wing and inset taillights. I have no idea how you are supposed to see out of the car (maybe a trick rear view camera?), but form trumps function.
You can see some 308 GTB inspiration in the slant-nose front end, while the star-pattern rims pay homage to the F50. They also got rid of the 488's side air intakes, stating that enough air slips through inlets next to the side windows to feed the intercoolers.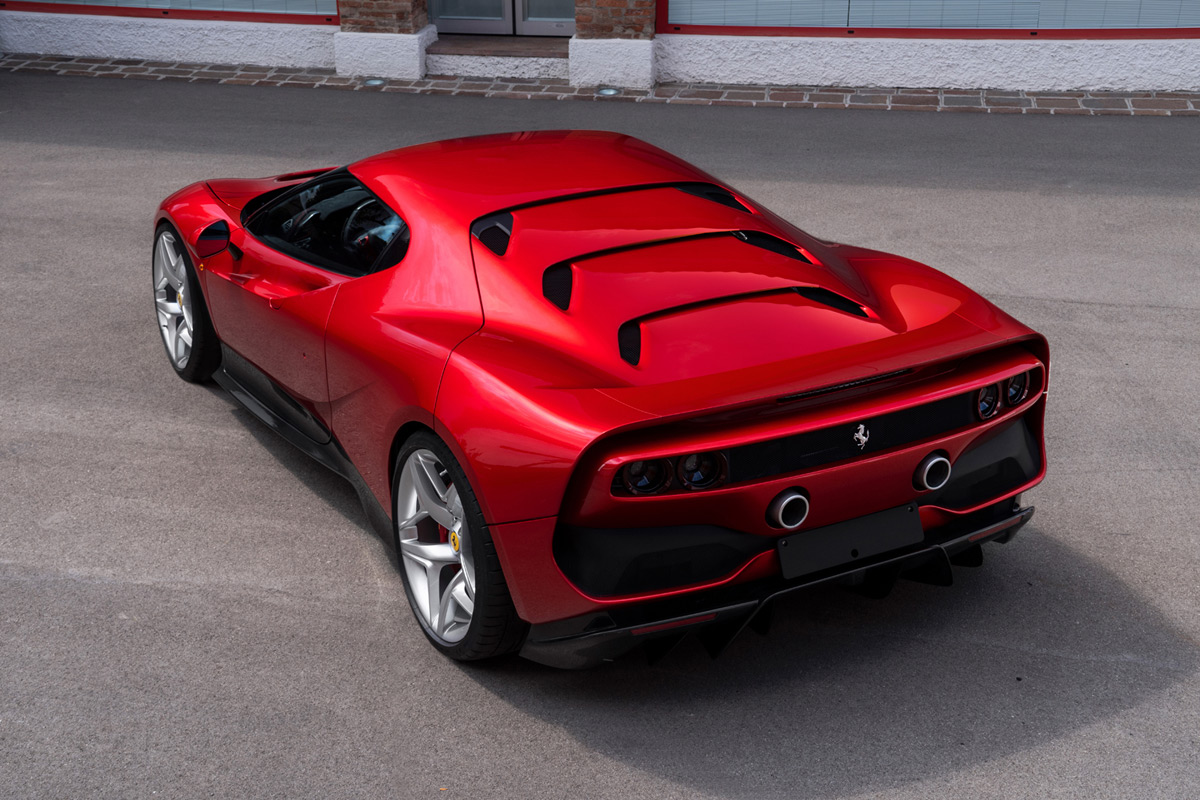 The carbon fiber body itself is painted in a three-layer metallic red paint, a new experiment for Ferrari. It looks pretty stunning in these photos, but I imagine it probably pops in the sunlight, and it should be a real sight to be seen.
As for the interior, Ferrari has yet to release any photos yet, but they promises "a full Tailor Made cabin trim" that's unlike any of their production cars.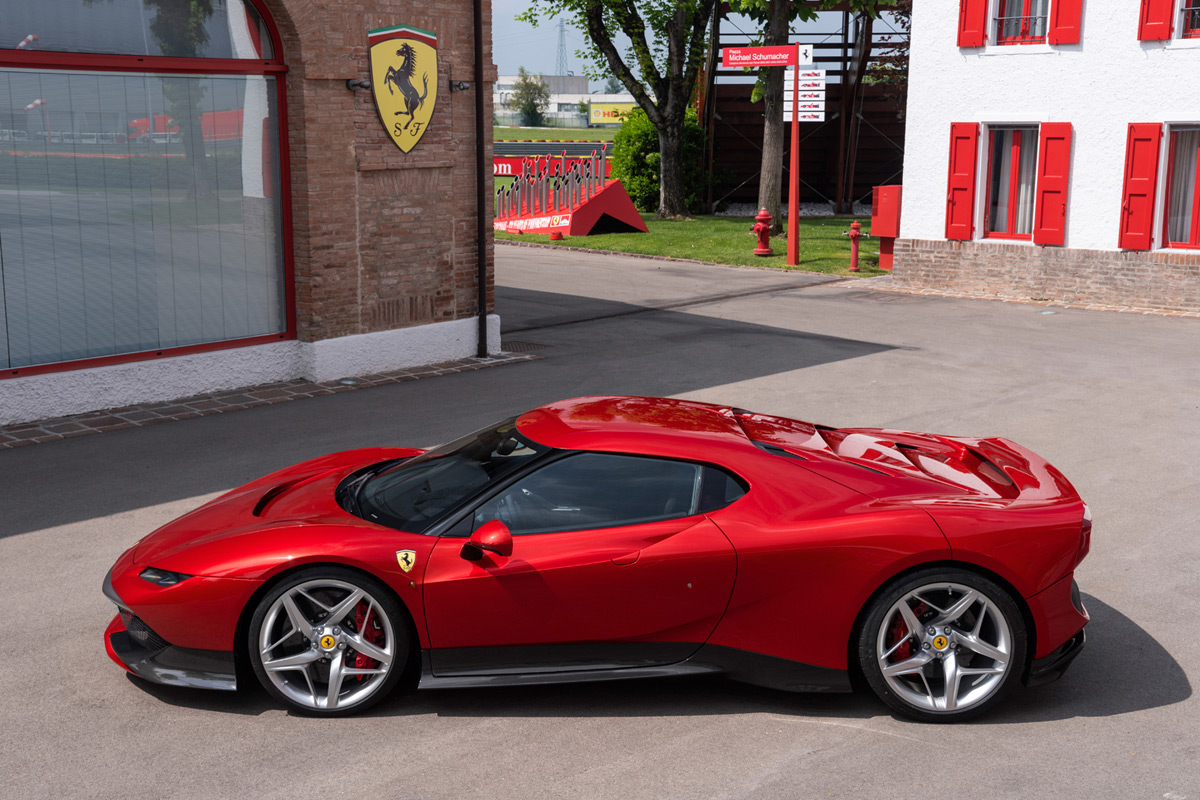 No word on price, but given that Eric Clapton paid $4.7 million for his one-off Ferrari SP-12, we're guessing that this should be in the same ballpark. And while that might seem like crazy money to some, that's simply the price of exclusivity.
You can see the one-off Ferrari SP38 in the flesh at this weekend's Concorso d'Eleganza Villa d'Este in Italy.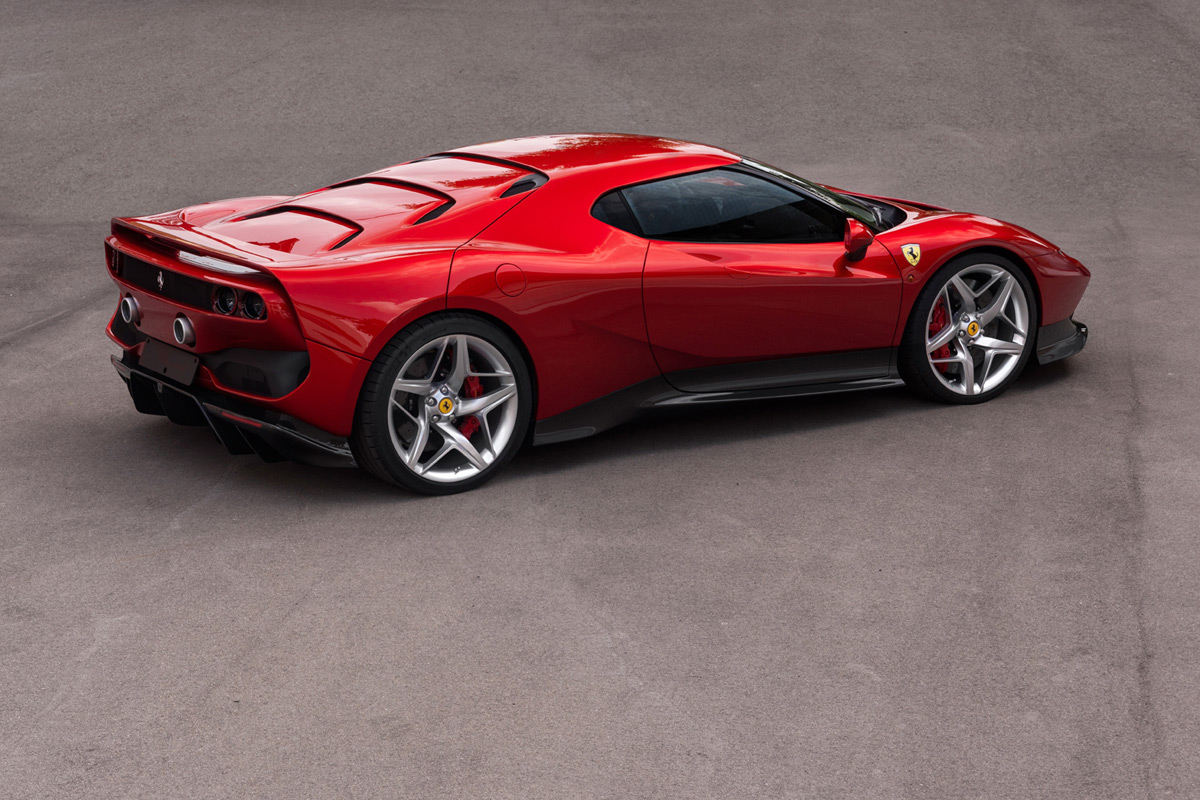 What do you think of the Ferrari SP38?