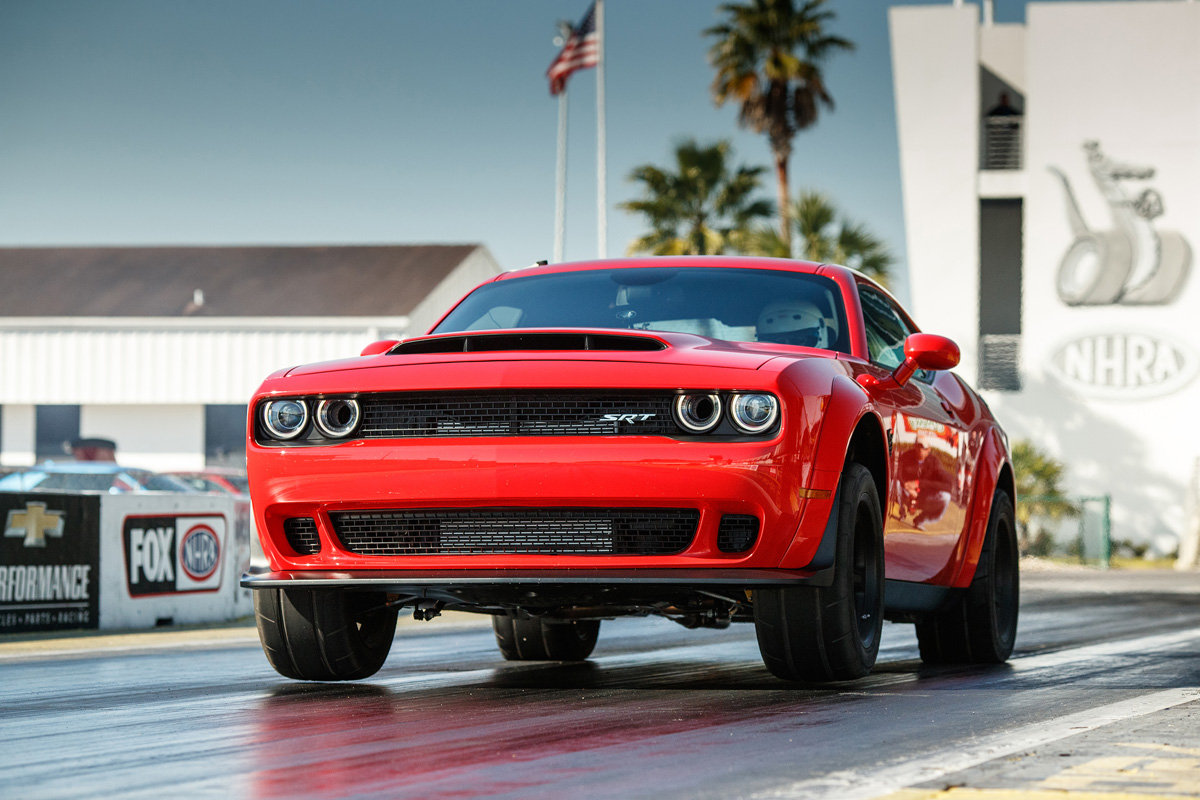 Last month, FCA introduced the world to the hellacious 2018 Dodge Challenger SRT Demon, the most powerful muscle car ever, with 840 HP and 770 lb/ft of torque, along with an impressive list of performance bragging points. We broke down the Demon's features pretty extensively, but one big question remained – How much does it cost?
Surprisingly, it's less than you'd think, with a an MSRP of $84,995 (including a $1,700 gas guzzler tax). That is about $20,000 more than a regular Challenger Hellcat, and nearly as much as the last SRT Viper. But this sucker can do a wheelie, and rips through the 1/4 mile in 9.65 seconds at 140 miles per hour. So it's totally worth it!
In addition, many of its options cost only $1. That's right, owners who want to make the Challenger SRT Demon more comfortable for the street can choose from these available options for a buck:
The Demon Crate, which offers components that unleash the car's 840 horsepower, 770 lb-ft of torque (otherwise you "only" get 808HP) and full potential at the drag strip and is personalized with the buyer's name, VIN and serial number. The Demon Crate and its performance parts are valued at $6,140.
A front passenger cloth seat.
A rear seat available in leather or cloth.
A Demon trunk carpet kit.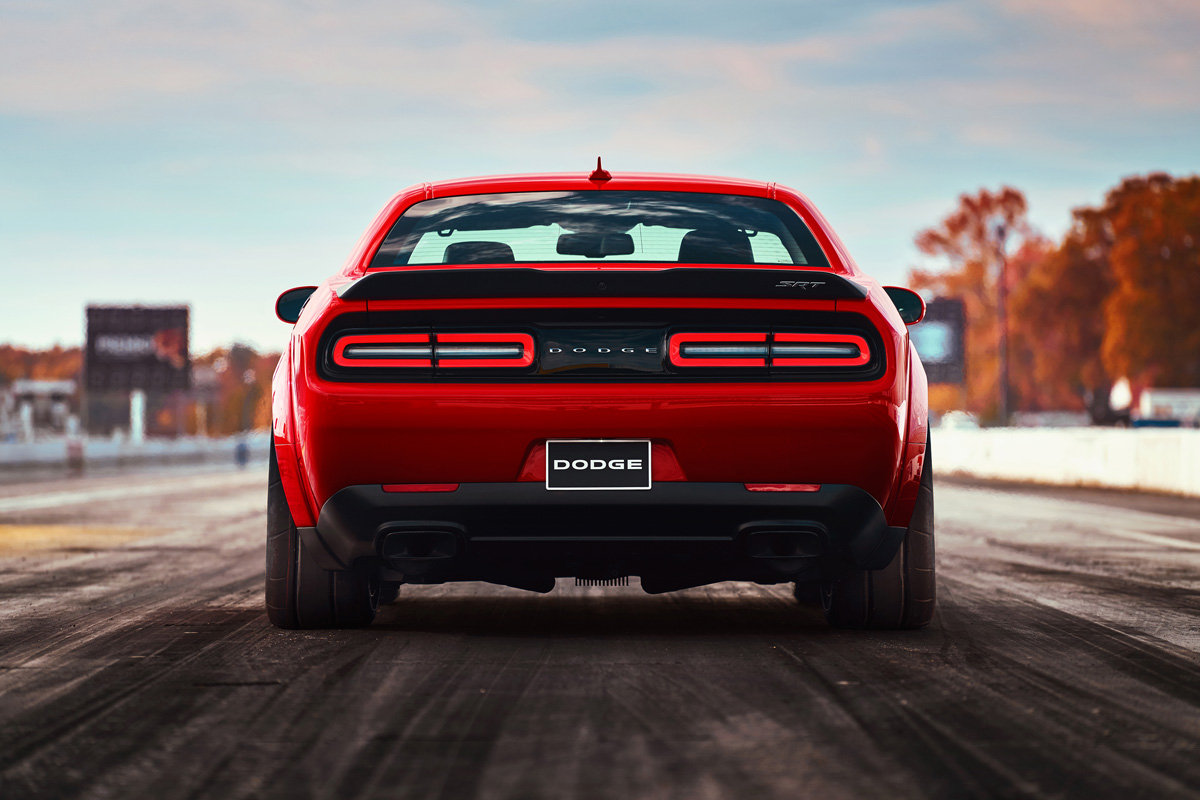 In addition, there are some more expensive options to choose from, including red seat belts ($195), an upgraded 18-speaker audio system ($995), a painted black satin hood ($1,995), a painted black satin graphics package ($3,495), and a power sunroof ($4,995). Leather seats are also optional.
The Dodge Challenger SRT Demon will be available in 15 exterior colors: B5 Blue (late availability), Billet Silver, Destroyer Grey, F8 Green (late availability), Go Mango, Granite Crystal, Indigo Blue (late availability), Maximum Steel, Octane Red, Pitch Black, Plum Crazy (late availability), Redline, TorRed, White Knuckle and Yellow Jacket.
Production of the limited-edition single model year 2018 Dodge Challenger SRT Demon begins this summer at the Brampton Assembly plant, with 3,000 vehicles for the United States and 300 vehicles for Canada. Deliveries to Dodge//SRT dealers will begin this fall.
If you hope to get your hands on one.. good luck!