I'm sad to report that iconic American racing hero Bob Bondurant passed away on Friday, November 12, 2021. He was 88 years old.
From the age of 23 to 34, Bondurant became one of the most iconic race car drivers in the world. He had won the National Corvette Title, Le Mans GT, the World Championship, and the Baja 500.. Between 1961 and 1963, he won 30 out of 32 races in Corvettes. Bob is the first and only American to bring the World SportsCar Championship trophy home to America in the legendary Shelby Daytona Coupe #26. He then rose to the highest level in racing with Ferrari in Formula 1 and prototypes.
Bondurant left the Formula 1 race series to race the even faster Can-Am cars with best friend and team driver, Peter Revson, in the Lola T70 Mark II. In 1967, a fateful race at Watkins Glen changed his entire career, and the Bondurant School was born. His steering arm broke at 150mph, and, lying in traction at the hospital, he vividly remembers his conversation with God explaining to Bob that he was needed more on Earth and to start a driving and safety school to save thousands of lives of those otherwise dying on the highways and in motorsports.
Answering the call, on February 14, 1968, Bob founded The Bob Bondurant School of High Performance Driving. For 50 years, it earned and held a reputation as the number-one racing school in the world, crediting Bob as "the global expert authority on driver training and safety." Using his notorious racing skills, he copyrighted "The Bondurant Method." Personally, he taught his hand-selected instructors how to educate the world to be better drivers.
The Bondurant Racing School graduated over 500,000 students, including Christian Bale, Paul Newman, Clint Eastwood, Nicolas Cage, and Tom Cruise, to name a few. I myself was a graduate of the school, attending in early 2000, and carrying lessons from that school that have saved my ass on more than one occasion.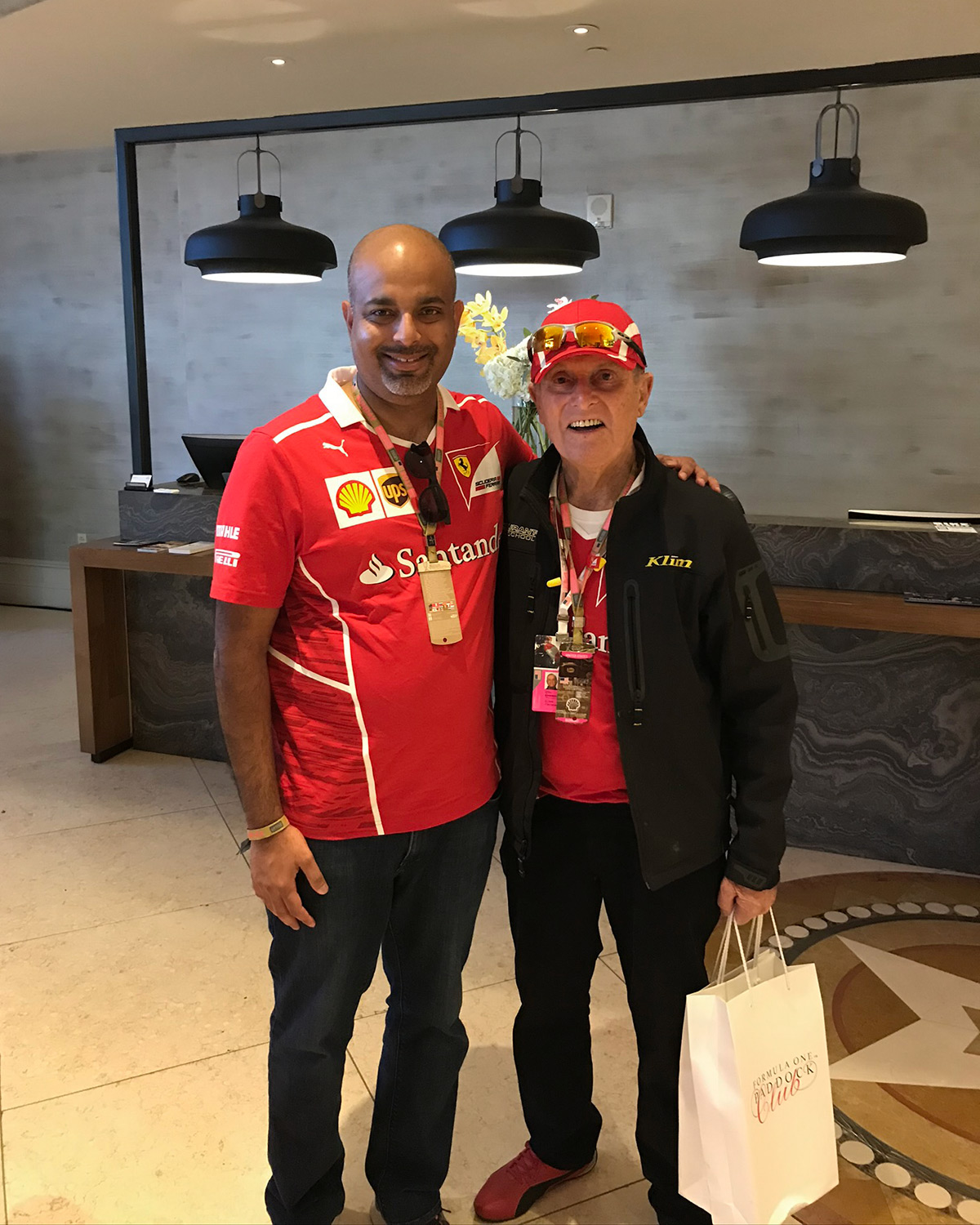 I actually spent a memorable weekend with Bob and Pat Bondurant in Austin a few years ago, attending the F1 race as guests of a race sponsor. It was a rather surreal experience, listening to him tell stories about his racing days, watching him rub elbows with current racers (all who had the utmost of respect for this racing legend), and vowing to get back to the school for a refresher.
While I'm sad that I won't get to see Bob again, his legacy will remain with us forever.