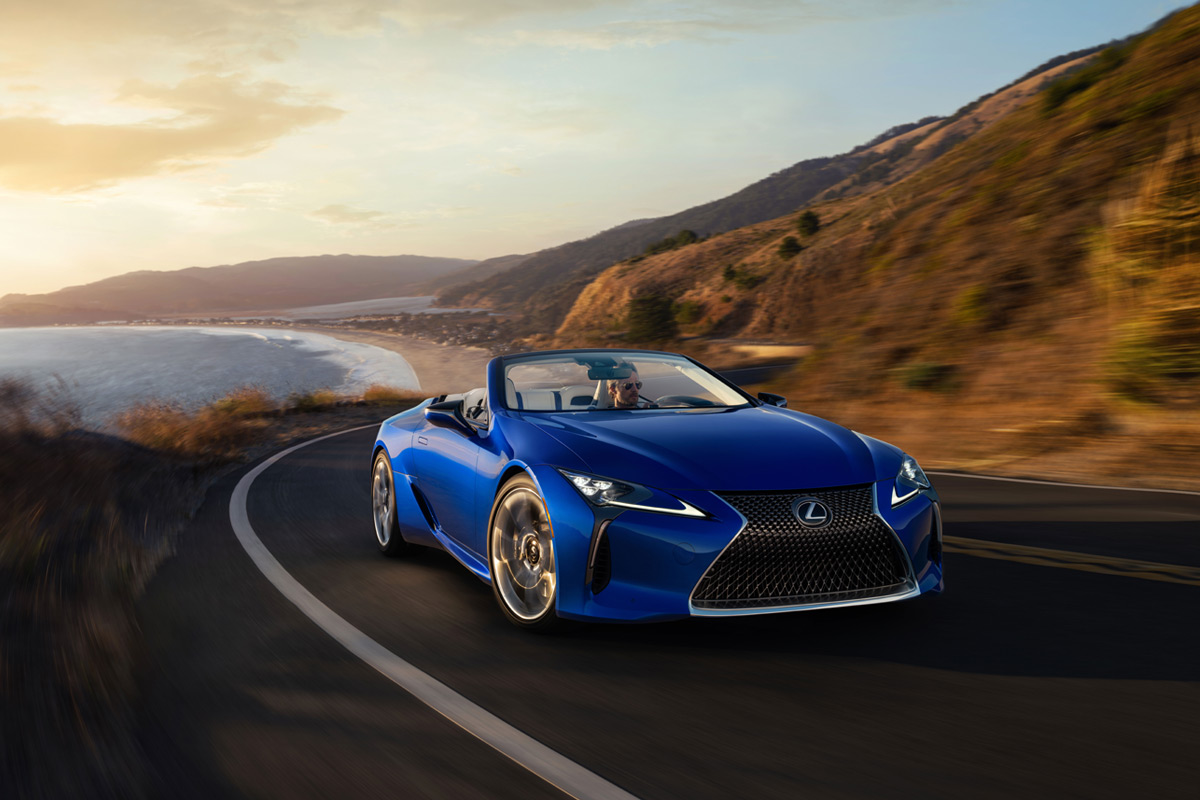 Back in January, Lexus teased us with their stunning Lexus LC Convertible Concept, which looked production-ready despite being "just a concept". And now, as expected, Lexus has made it official, introducing the world to the 2021 Lexus LC 500 Convertible.
We have been smitten with the Lexus LC 500 ever since we drove it, as it's a remarkable grand tourer, not to mention it's absolutely gorgeous. Now with the drop top, it's going to be that much better! The sun shining in, wind in your hair, the roar of that fantastic V8 echoing as you leave others in your dust, it doesn't get any better than this.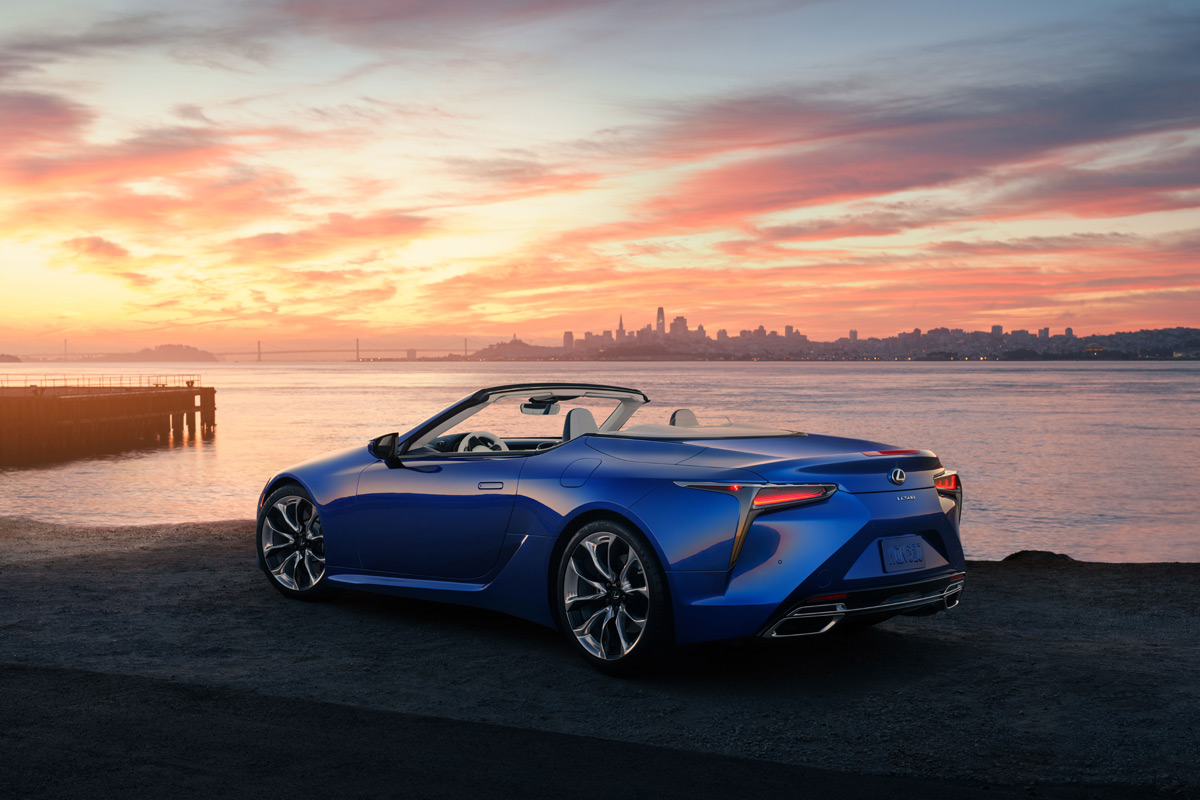 Lexus lays out all of the specifics about the car in this press release, but besides adding some additional and relocated structural bracing, along with suspension tuning to deal with the extra weight, everything else remains pretty much the same. The new soft top lowers in 15 seconds and raises in 16, while a rigid tonneau cover keeps things looking smooth when the top is dropped.
Much like some Mercedes and BMW convertibles, Lexus has added a neck heater (part of their Climate Concierge system) to keep you warm even when it's a bit chilly outside. Lexus Climate Concierge with Upper Body Heating automatically manages the A/C, seat and neck heaters, along with the steering-wheel heater to keep the cabin toasty for you and your passenger. It's clever, even if it's a bit of overkill.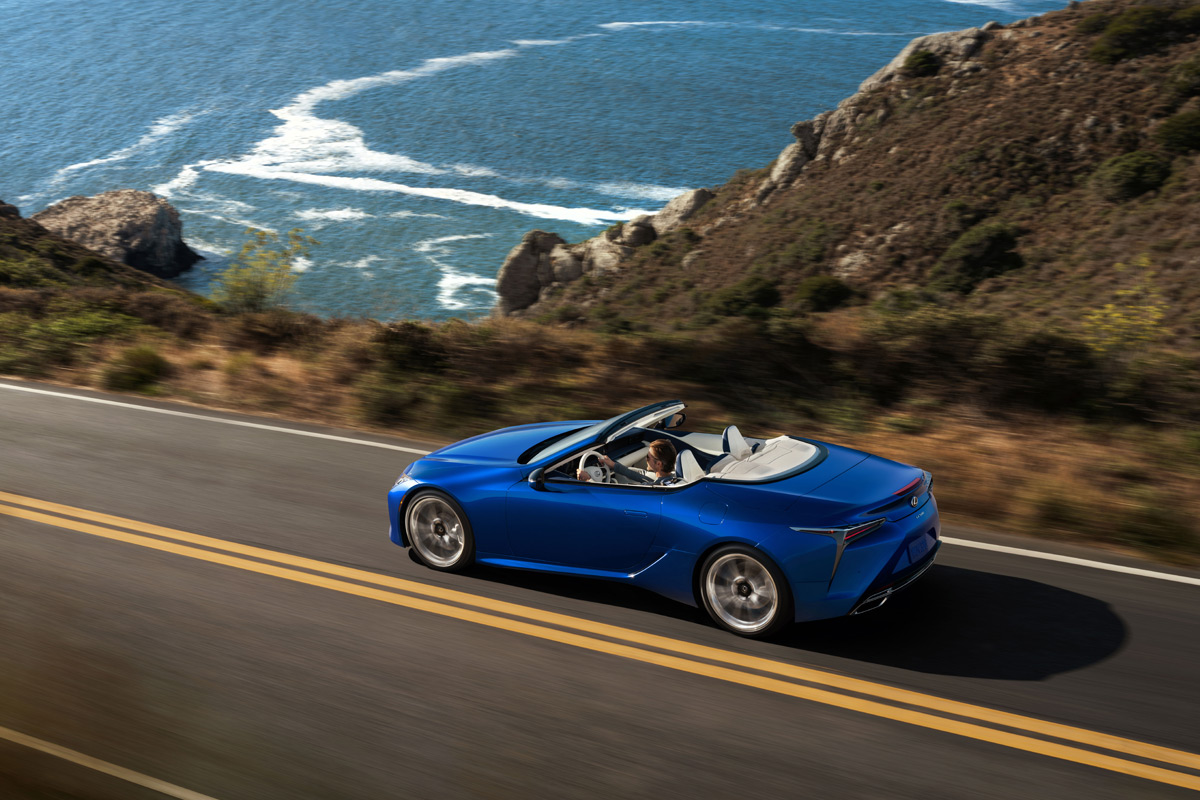 The only other noteworthy change for the 2021 Lexus LC 500 Convertible is the addition of Android Auto to go along with the car's Apple CarPlay and Amazon Alexa functionality. Sadly, you still have to manage it through the frustrating Remote Touch Interface.
While we're loving the Structural Blue paint and white-and-blue interior you see here, this is a special edition that's limited to only 100 units. Everyone else will have settle for one of the other exterior colors: Ultra White, Smoky Granite Mica, Liquid Platinum, Atomic Silver, Obsidian, Caviar, Infrared, Cadmium Orange, Flare Yellow, and Nightfall Mica.
The 2021 Lexus LC 500 Convertible goes on sale next summer, though pricing hasn't yet been released just yet.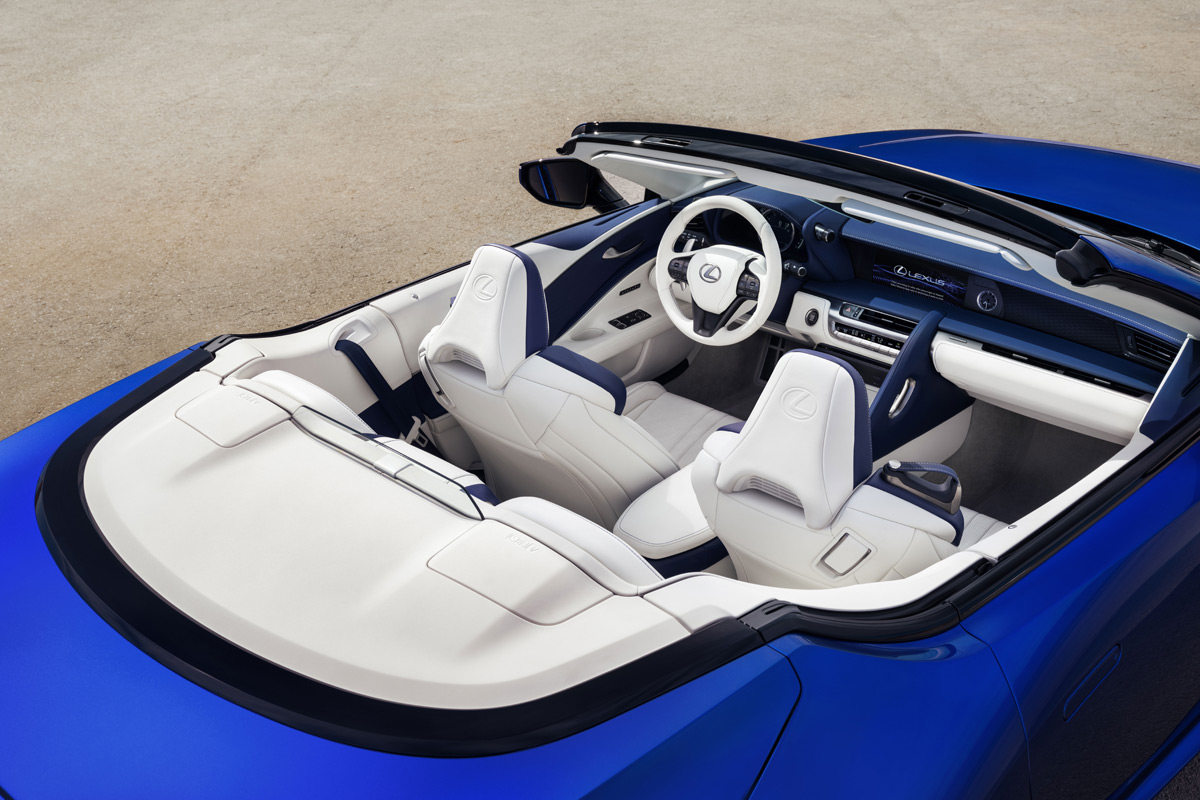 What do you think of the 2021 Lexus LC 500 Convertible?