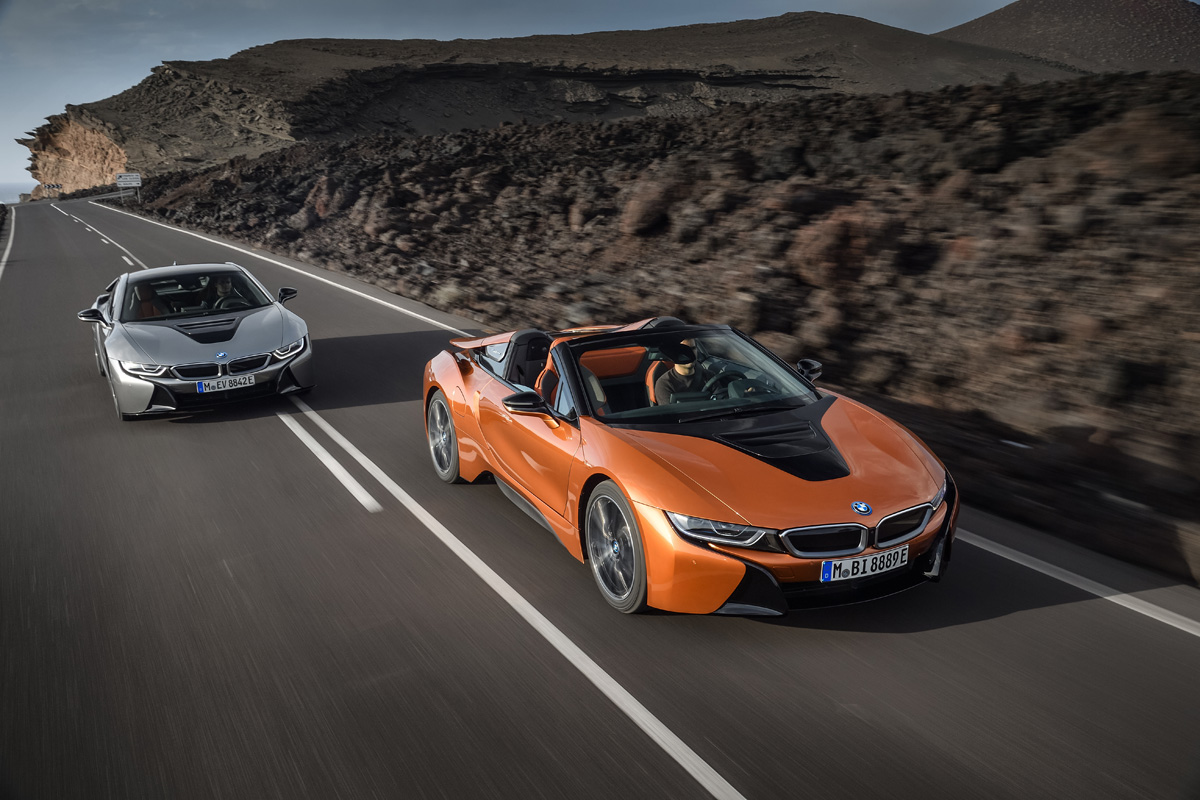 When the BMW i8 rolled onto the scene back in 2014, we were blown away by the car's futuristic design and impressive performance. But nearly four years later, the plug-in hybrid was starting to get a little long in the tooth, with not much changed over the years, save for a few color changes.
To give it a new lease on life, BMW decided to chop off the roof and let the sun shine in with their first-ever 2019 BMW i8 Roadster, which made it's debut this week at the LA Auto Show, where it was clearly the star of the show for obvious reasons. (I mean just look at it!)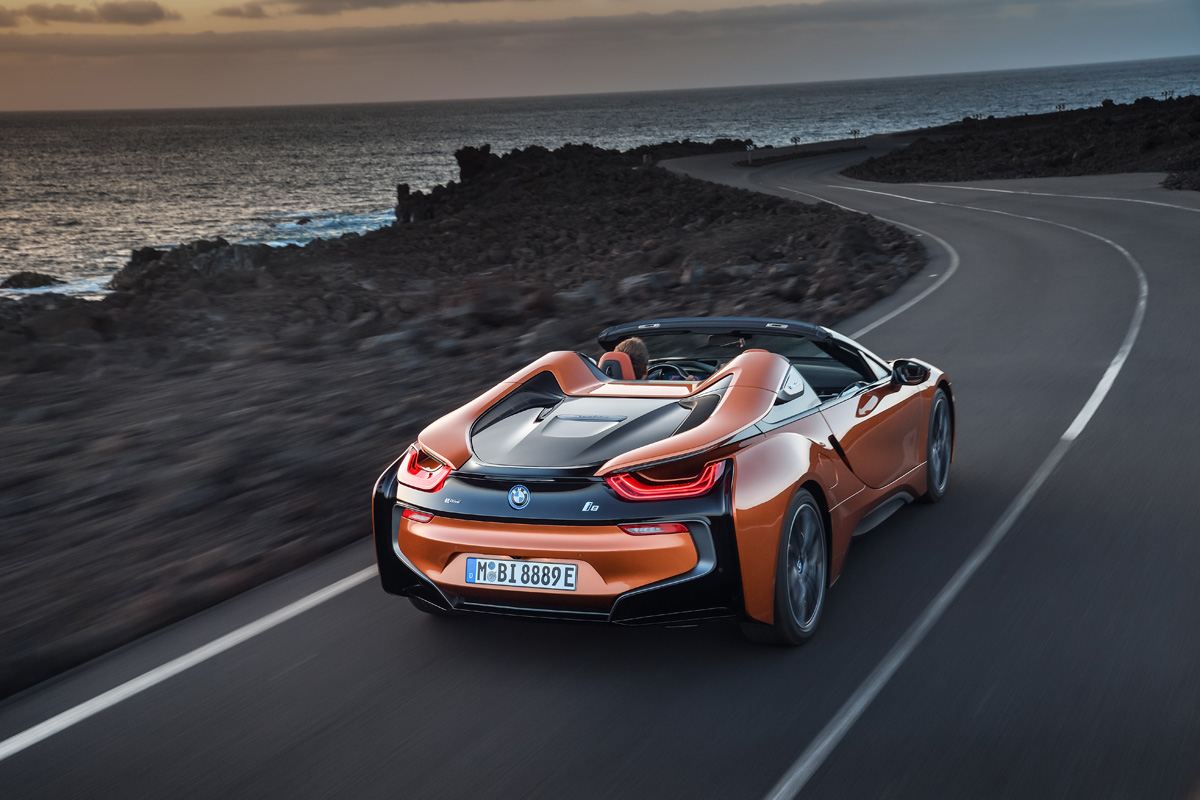 The BMW i8 Roadster (and i8 Coupe) receive a number of incremental changes for 2019, including 374HP (up 17HP from the previous 357HP), a refined high-voltage battery with increased capacity and range, and redesigned 20-inch wheels that shave 2.2 pounds of unsprung weight per corner.
With hybrid-specific all-wheel drive, combustion engine driving the rear wheels and the electric motor driving the front wheels, acceleration 0 to 60 mph takes just 4.2 seconds (Coupe) / 4.4 seconds (Roadster), with both reaching an electronically limited top speed of 155 MPH.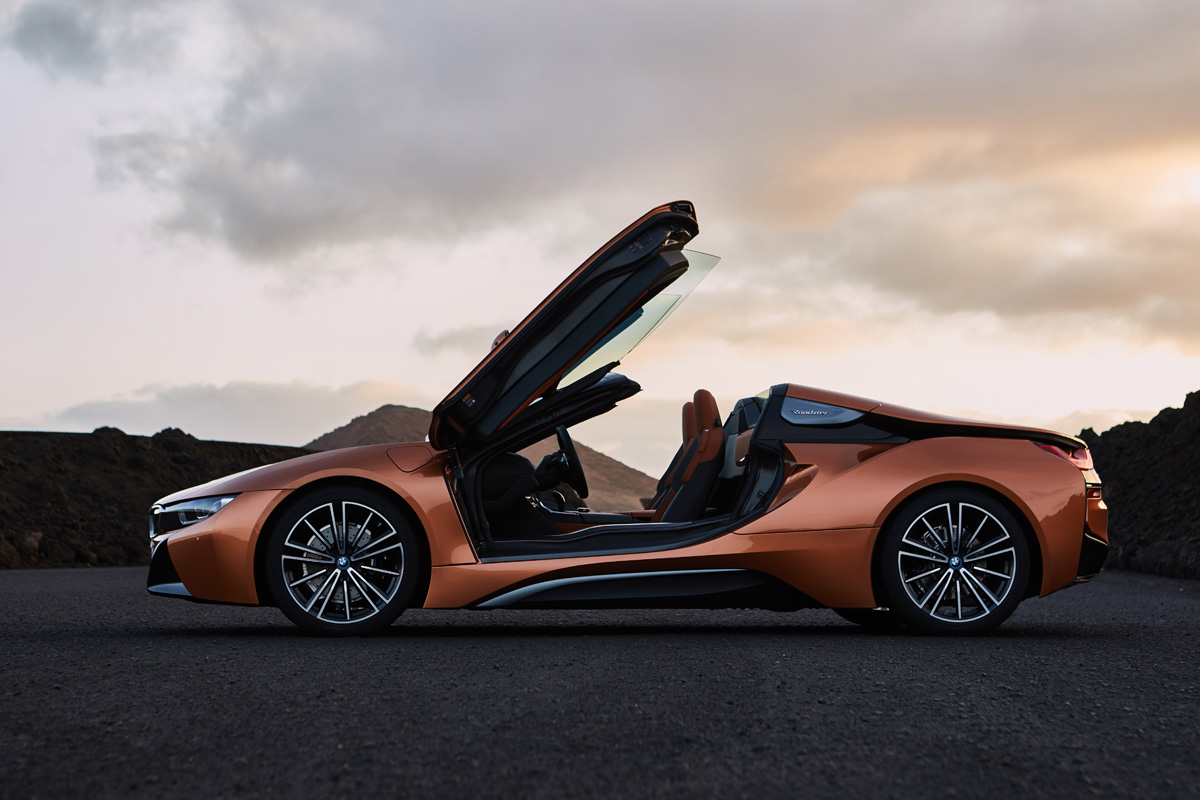 Passengers inside the i8 Roadster can either enjoy the open sky or a high-quality, all-season fabric soft-top with additional soundproofing. The powered convertible top opens and closes in less than 16 seconds and can operate while the vehicle is in motion at up to 31MPH.
The BMW i8 Roadster is alone among its rivals in offering owners a fabric soft-top which stows away into a perpendicular position in the rear when opened and therefore takes up very little space. The three segments of the roof fold vertically in a 'Z'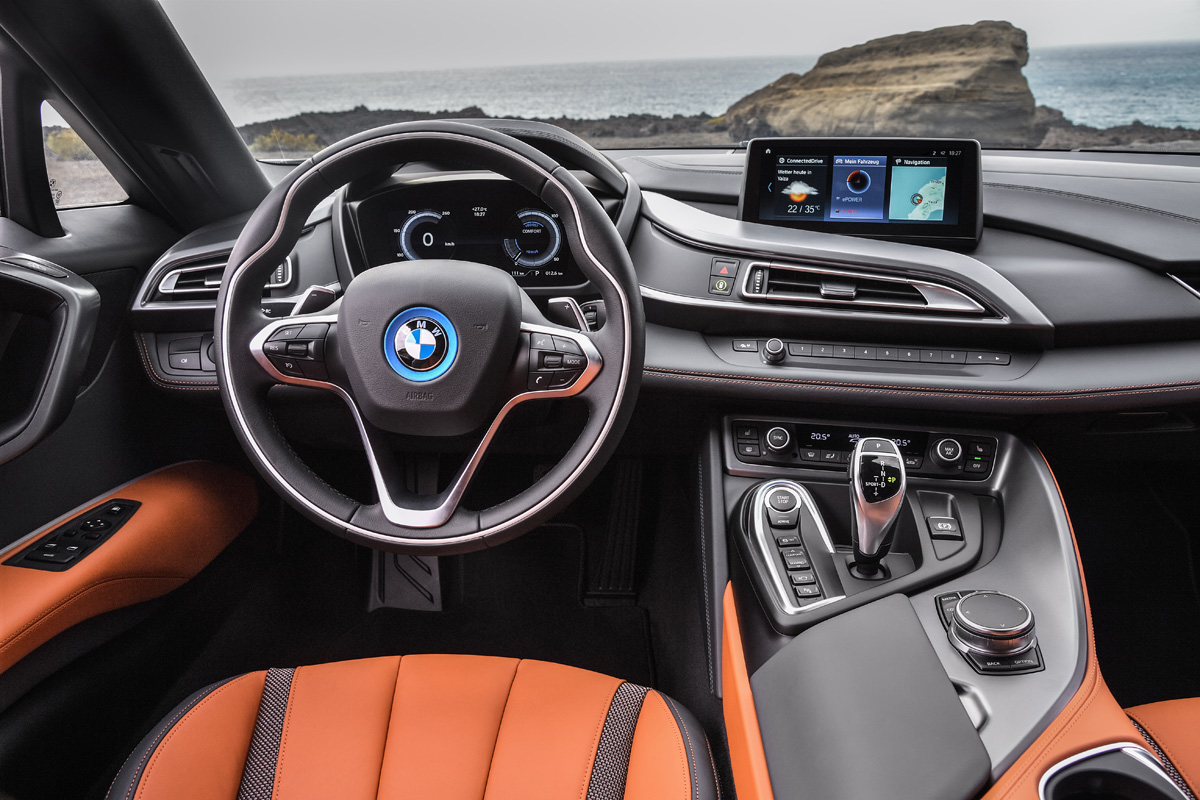 Naturally, the BMW i8 Roadster gains a little extra weight when compared to the i8 Coupe, coming in at 3,513 pounds (132 pounds more that the Coupe). But thanks to specially configured tuning of the suspension and damping systems, the i8 Roadster is able to match the Coupe's handling and performance qualities despite the extra weight.
The new BMW i8 Roadster and Coupe will be available to order in May 2018, and you can get your first look at it this week at the Los Angeles Auto Show.