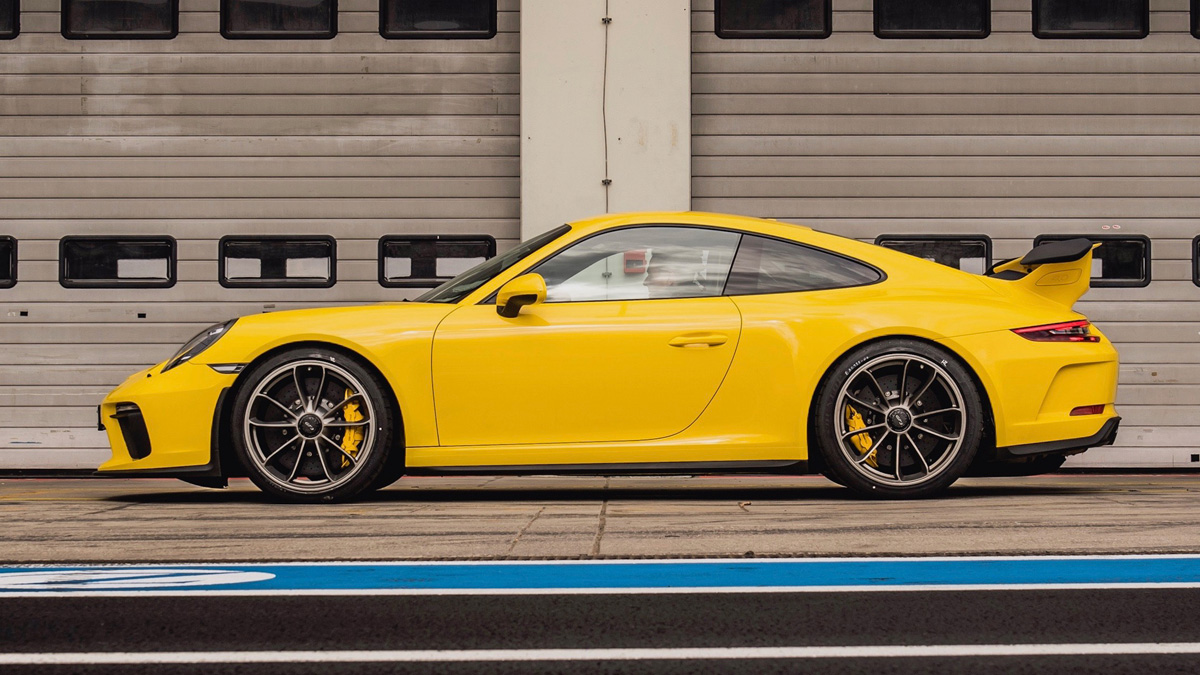 The 2018 Porsche 911 GT3 may not look that different from the outside, but engineers made some significant changes that helped it put down a ridiculously fast lap time on the Nürburgring, beat the time set by the previous model by 12.3 seconds and clocking in at 7 minutes, 12.7 seconds!
For those of you armchair quarterbacks keeping score at home, that makes the 911 GT3 faster around "The Green Hell" than the Ferrari 488 GTB, 911 GT2 RS, Pagani Zonda F Clubsport, Maserati MC12 and many other supercars.
"By achieving this time, we have emphatically proven that the new 911 GT3 not only provides the best driving experience, but can also deliver an impressive performance on the Nordschleife. The focus was on optimising the driving quality and adapting to the slight increase in engine power", says a delighted Frank-Steffen Walliser, Vice President Motorsport and GT cars at Porsche.
"A few years ago, lap times like this could only ever be achieved by thoroughbred racing cars with slick tires", adds Andreas Preuninger, Director GT Product Line. "The new GT3 can now achieve this with comparatively modest power, but is still fully suited to everyday use."
You can watch the record-setting run here:

Powering the new Porsche 911 GT3 is a high-revving, naturally aspirated 4.0-liter flat-six engine that puts out 500 horsepower and 339 lb-ft of torque. Porsche lists weight at 3153 pounds and says the car can sprint from zero to 60 mph in 3.2 seconds when eqipped with the seven-speed PDK automatic transmission (3.8 seconds with the manual).
The 2018 Porsche 911 GT3 will arrive in the United States in Fall 2017 with a base MSRP of $143,600.