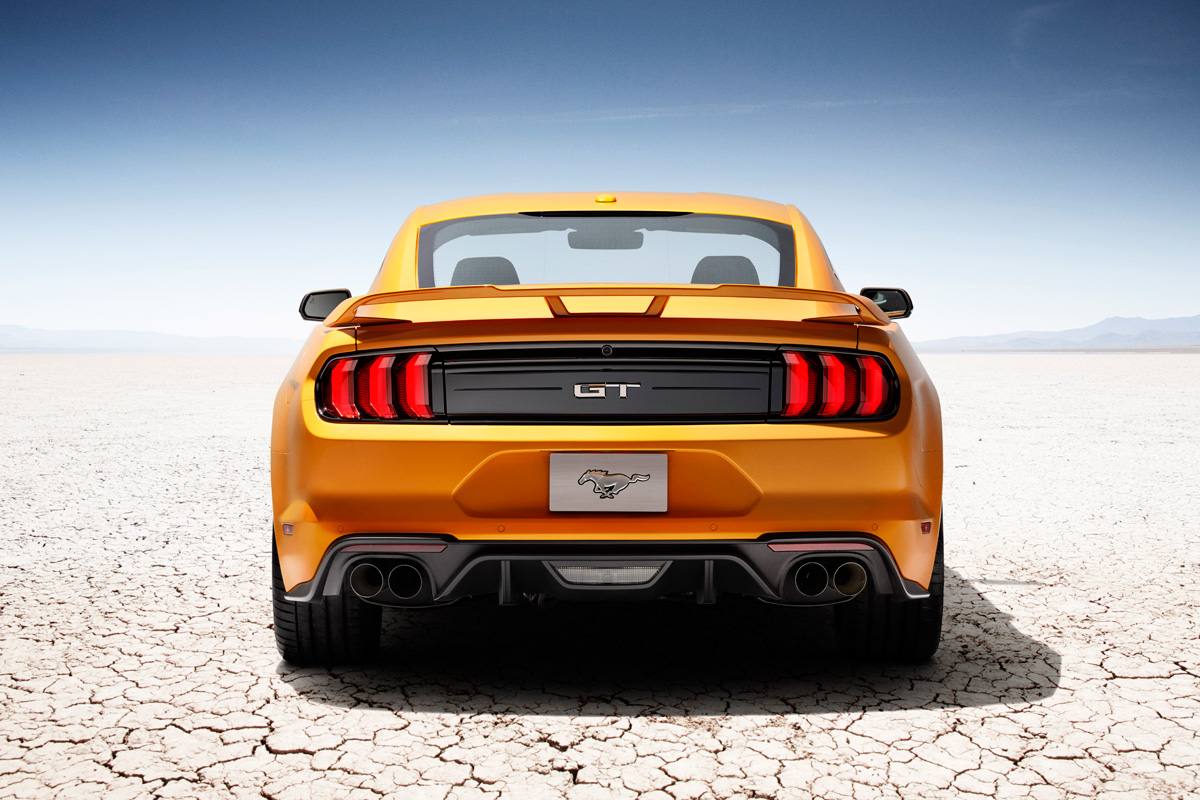 The most noteworthy change to the 2018 Ford Mustang GT? The active value performance exhaust, which gives drivers broader control over the exhaust system's auditory output. Rather than basic on/off capabilities common on many sports cars, the new Mustang exhaust system uses active valves to create an infinite range of sound output based on exhaust mode setting, engine rpm and vehicle speed.
Drivers can select any of four exhaust modes, and the active valve exhaust system responds by creating exhaust notes that are smooth and linear, even during rapid acceleration. We had a chance to hear it recently, and let me tell you, it's freaking BAD ASS!
For those of you that want to take that glorious exhaust note with you, you're in luck! Ford engineers mounted microphones on a 2018 Mustang equipped with all-new active valve performance exhaust, turned it to Track mode, and raced up to 155MPH. And they've made that glorious sound clip available as a free downloadable ringtone.
You can listen to the ringtone here. (If you're having trouble with the ringtone, here's a walkthrough that should help)