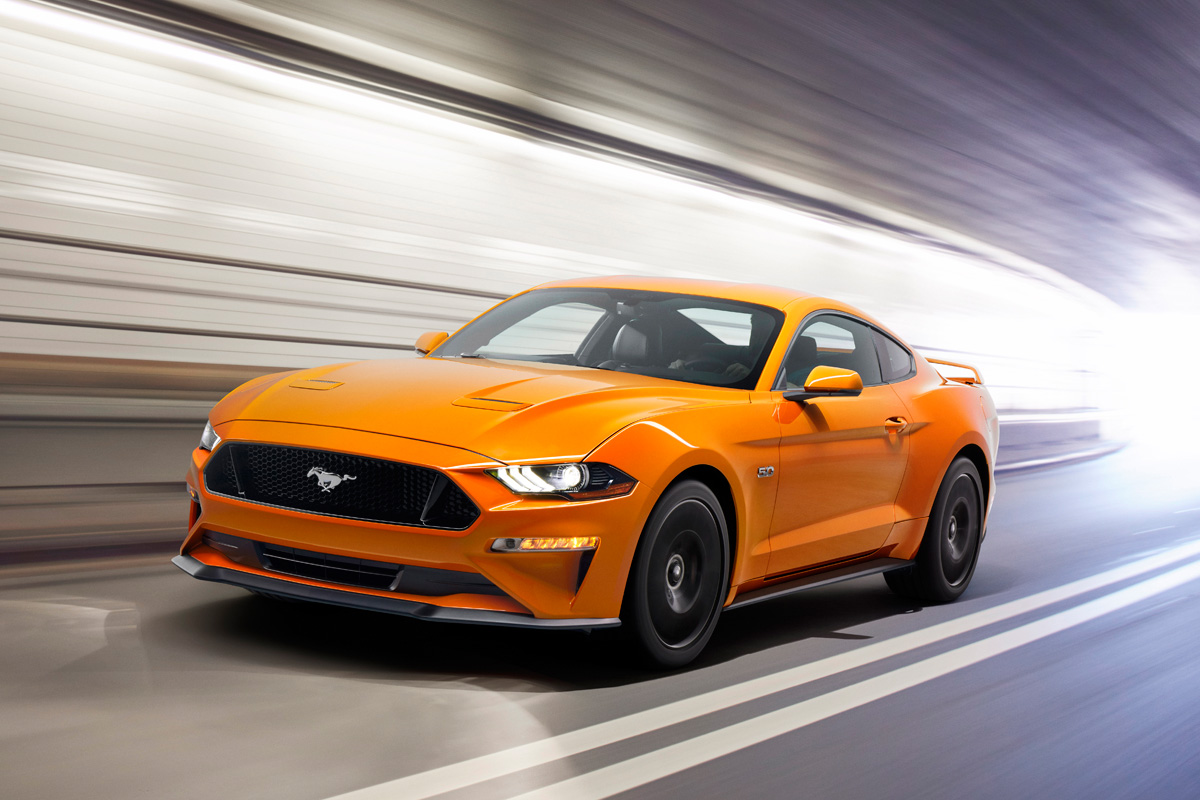 Feast your eyes on the refreshed 2018 Ford Mustang, which was introduced yesterday at the Detroit Auto Show. As you can see from these photos, the facelifted Mustang features a more athletic look, with new front and rear-end design that deliver a leaner and meaner look and refined aerodynamics.
Naturally this being a Mustang, they also dialed up the performance, with more powerful engine upgrades, an all-new 10-speed automatic transmission, an available MagneRide suspension to optimize ride and handling, and an Active Valve Exhaust for the ultimate audible experience.
There's also a slew of new technology, including a massive 12-inch all-digital instrument cluster that you can customize your way, a plethora of Ford driver-assist technology, Ford SYNC Connect with FordPass, and the afore mentioned Active Valve Exhaust.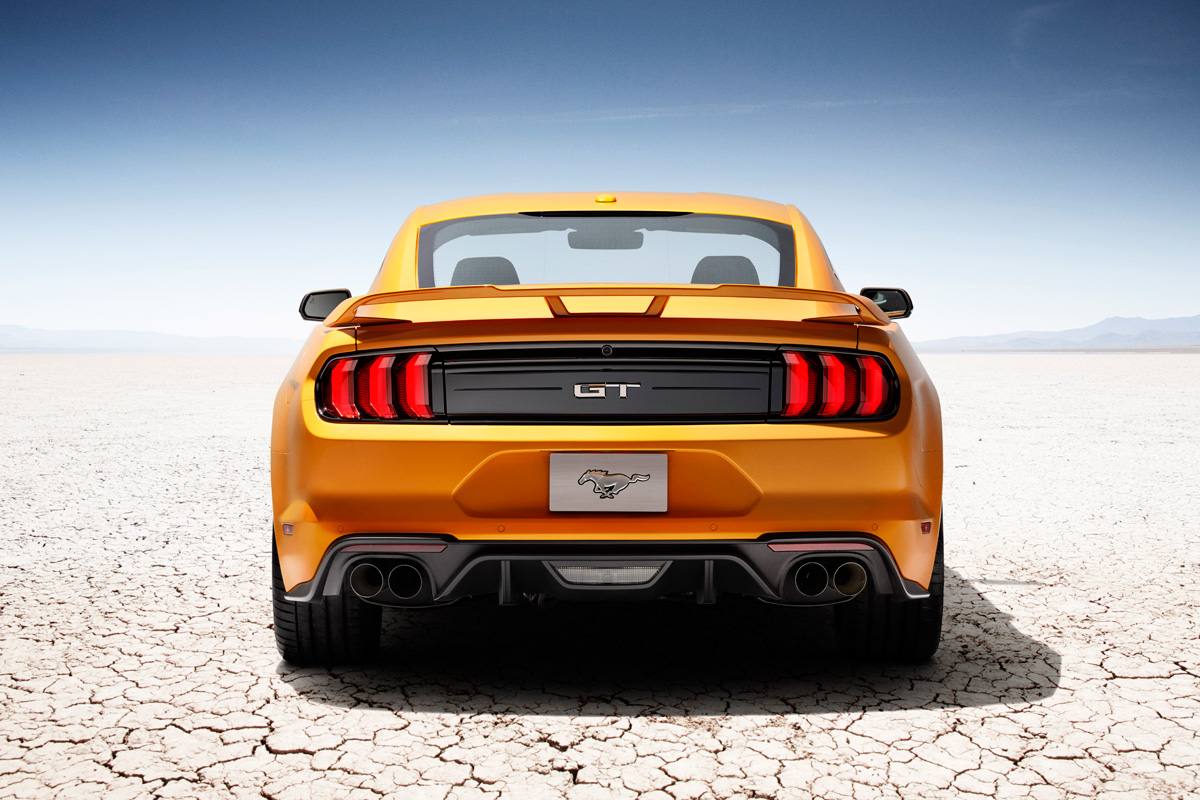 Not too shabby for a mid-cycle refresh, right?
While Ford has been tight-lipped about performance numbers for the 2018 Mustang, here's what we know so far. Ford's legendary 5.0L V8 engine has been thoroughly reworked, using high-pressure direct injection and low-pressure port fuel injection to deliver robust low-end torque, high-rpm power, and improved efficiency.
The 2.3L EcoBoost four-cylinder engine also gets a power bump, while the six-cylinder Mustang is no more.
As you would expect, you can pair either engine with a 6-speed manual transmission (which gets a twin-disc clutch and a new dual-mass flywheel on V8 models). But a new option for 2018 is Ford's 10-speed automatic, which offers quicker shift times, better low-speed tip-in response and significantly reduced friction losses than the previous six-speed.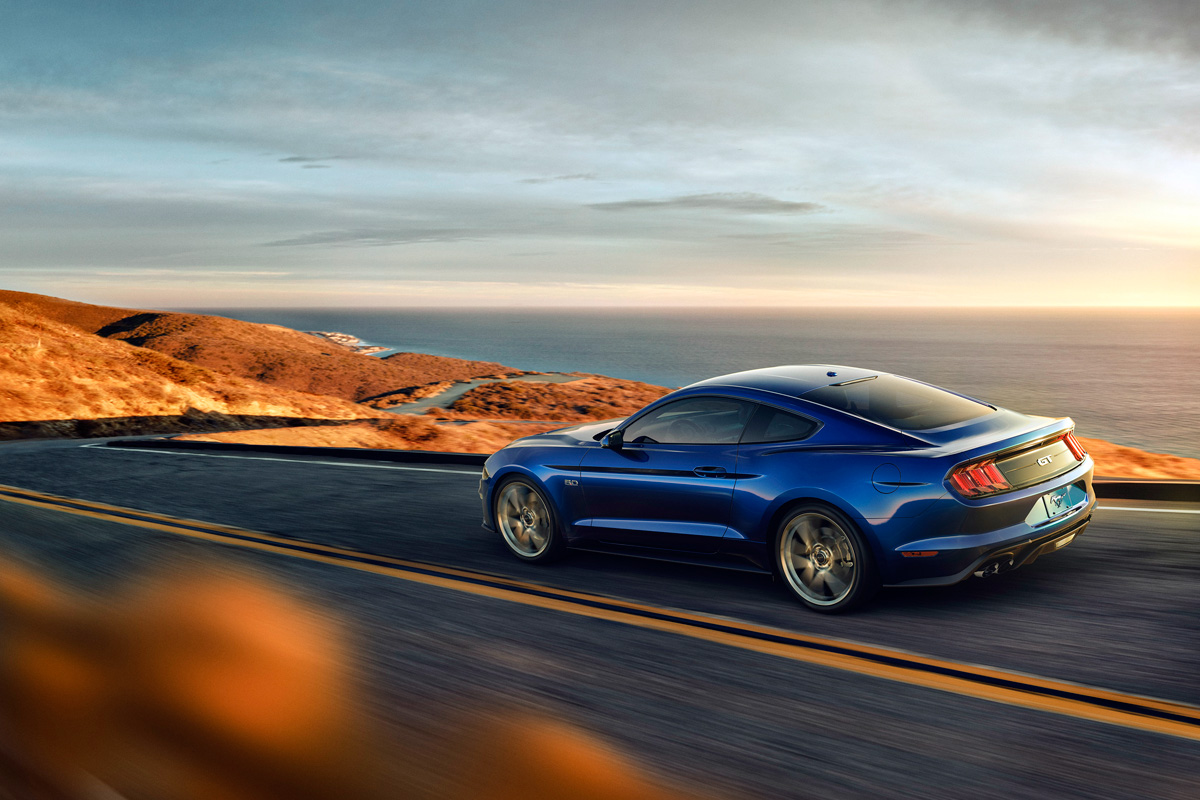 If that's still not enough, new shock absorbers make for better ride control, a new cross-axis joint in the rear suspension leads to increased lateral stiffness, and innovative stabilizer bars bring sharper response and handling.
And buyers who opt for the Mustang Performance Package get the magnetically-controlled active dampers that were previously offered on the top-of-the-line Shelby GT350, which should bring even bigger handling improvements to the car, while keeping it compliant on less-than-perfect roads.
Overall, it looks like Ford has really knocked it out of the park with the new 2018 Mustang, and we can't wait to get some time behind the wheel of it later this year.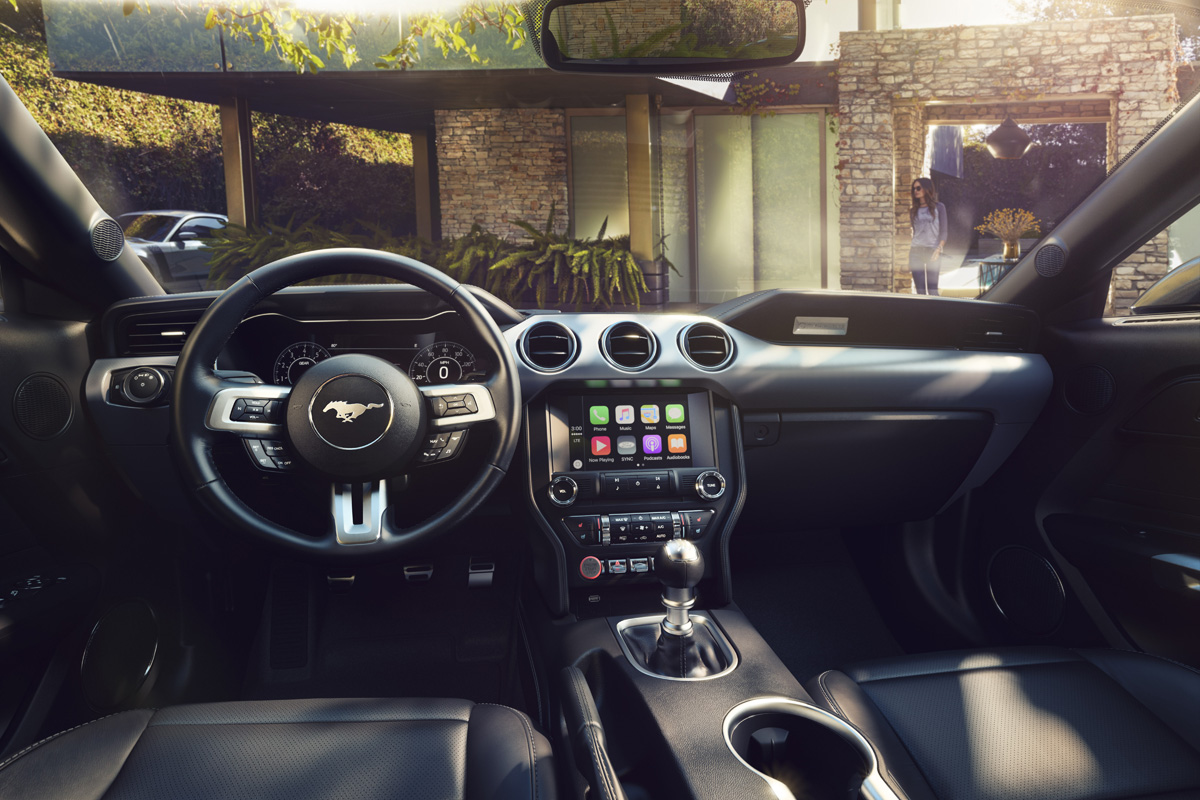 What do you think of the 2018 Ford Mustang?