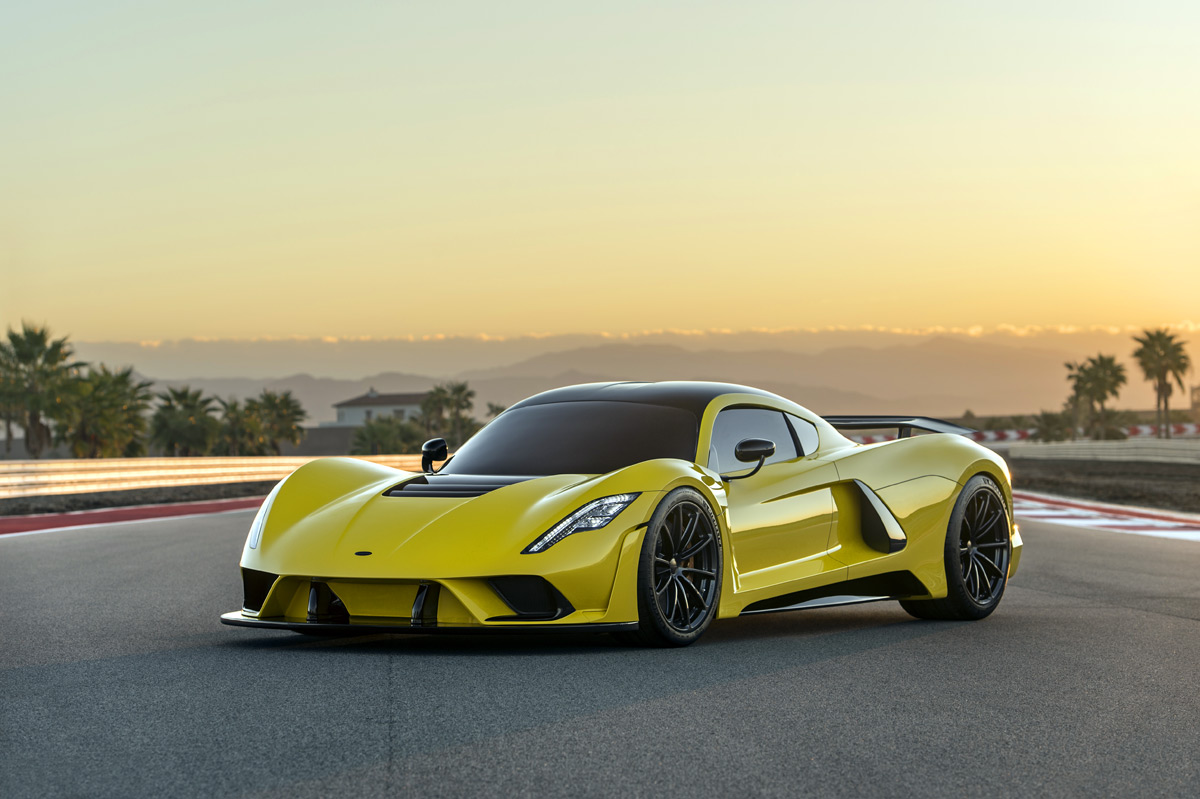 John Hennessey stole the show at SEMA this year with the unveiling of his much-anticipated hypercar, the Hennessey Venom F5, which he unveiled at the Shell "Pioneering Performance" experience.
So what's all the fuss about the Hennessey Venom F5? This is an all-new hypercar designed and built from the ground up with one goal in mind: To be the absolute fastest road car on earth. Hennessey and team have developed a completely new design, chassis and carbon fiber body focused on aerodynamics to achieve the lowest possible drag. The new F5 design features active aero that will yield a coefficient of drag of just 0.33.
"We've designed F5 to be timeless so that in 25 years it will still have a level of performance and design that will be unmatched," said John Hennessey, company Founder and CEO. "The F5 is an all new car, designed and built from the ground up, from the engine to the chassis. We expect the Venom F5, named for the most powerful tornado speed winds on the Fujita scale, to be the first road car capable of achieving more than 300 mph and have worked closely with Pennzoil to get us across the finish line."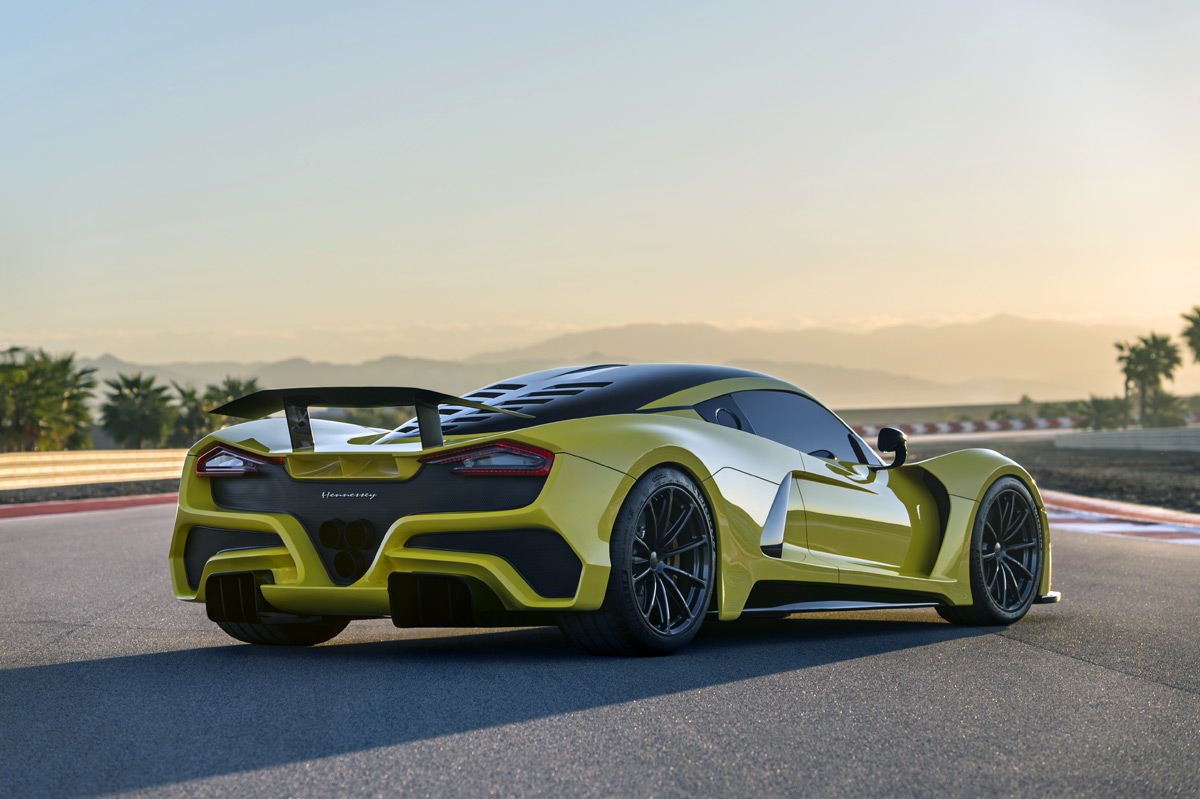 Hennessey is developing an all new, twin turbo V8 engine that will deliver over 1600 horsepower. The Hennessey engine will be mated to a 7-speed single clutch paddle shift transmission and delivering power down to the rear tires. The Venom will also feature an all new light weight chassis and all carbon fiber body, which will give the F5 a curb weight of 2,950 lbs.
The F5's combination of light weight, low drag and all-American horsepower will deliver a new level of hypercar performance. Acceleration from 0 to 186 MPH will be less than 10 seconds making the new Venom quicker than current Formula 1 race cars. Zero to 249 mph (400 km/h) and back to rest will be under 30 seconds. The top speed of the Venom F5 is projected to exceed 300 MPH.
The base price for the Venom F5 is $1.6 million dollars. The company plans to build 24 road cars.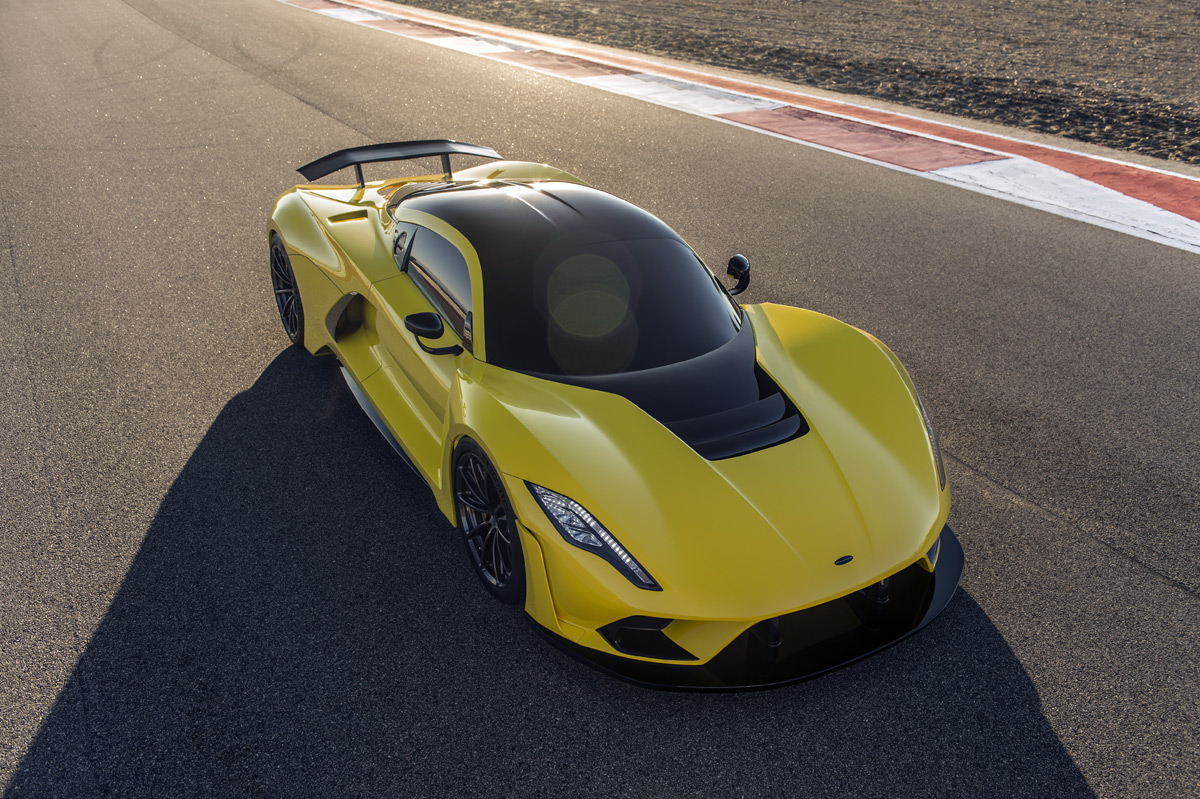 On paper, it looks like the Venom F5 has what it takes to give the Bugatti Chiron and Koenigsegg Regera a run for their money. It should be interesting to see how things play out!